The pink-cafe trend has invaded Davao City.
Omotown Breakfast Club is the newest and probably one of the cutest restaurants to recently open in the country's third-largest city. It held its grand opening on September 18, 2021.
The cafe rides on a restaurant trend that has been taking the world by storm for the past four years.
Some noteworthy pink cafes are Seoul's Stylenanda Pink Pool Cafe and Pink Hotel, and London's EL&N, which has been dubbed as "the most Instagrammable pink cafe" in the UK. Dozens of pink cafes have also opened around Metro Manila.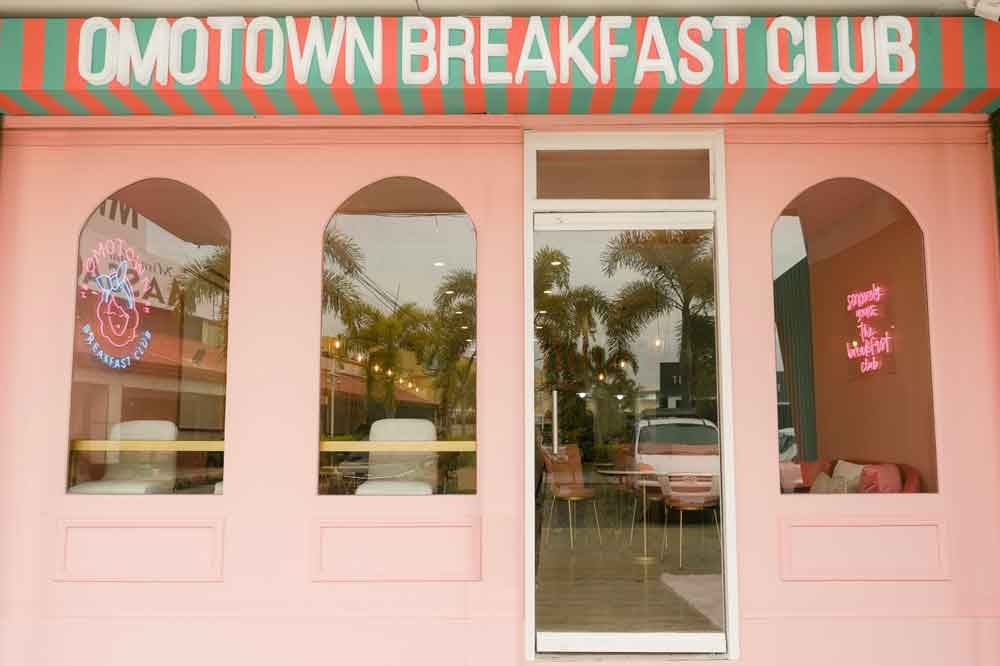 Located at Door 5B, Autoville Compound, F. Torres St., Davao City, the restaurant stands out with its pastel-colored interiors and drool-worthy menu that promises "breakfast done in style."
PEP.ph (Philippine Entertainment Portal) learned more about the cafe in an email interview with its owners, Atty. Eloize Dayanghirang and U.S.-based medical student Elaine Tupas.
Atty. Eloize and Elaine teamed up with four of their friends to put up the restaurant.
Social media and their personal travels played a big part in the conceptualization of their restaurant.
Atty. Eloize said, "Through our several trips and with the emergence of social media, such as Instagram, we realized how certain restaurants and cafes are flocked by tourists and locals alike because of their interior design and innovative food trends.
"With this, we thought of integrating the concept of Instagrammable cafes and restaurants and develop our own brand.
"Hence, Omotown Breakfast Club is a product of the collective ideas drawn from these aesthetically pleasing designs.
"We hoped that through this fresh concept, we could introduce a buzzworthy restaurant here in the locale."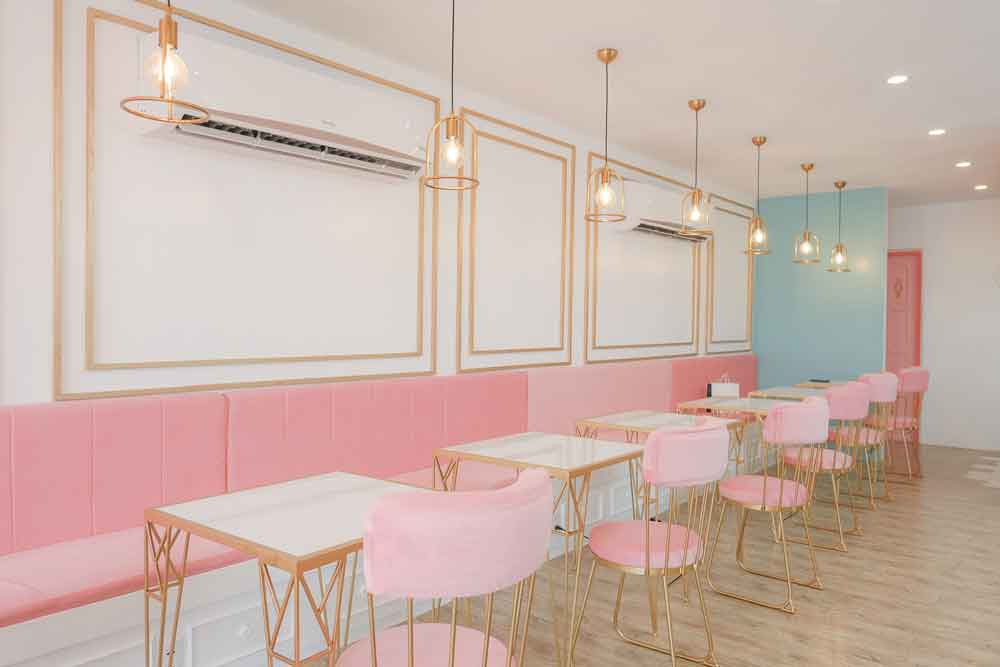 OMOTOWN BREAKFAST CLUB
Breakfast food is something one can really enjoy at any time of the day. This is also why their group decided to serve Filipino and American-style breakfast in their cafe.
Atty. Eloize further explained, "We realized that many people, especially those in the workforce, have struggled to find time to eat and enjoy the most important meal of the day.
"Being breakfast fans ourselves, we wanted to serve breakfast food at any time of the day so that our customers could dine in at their most convenient time."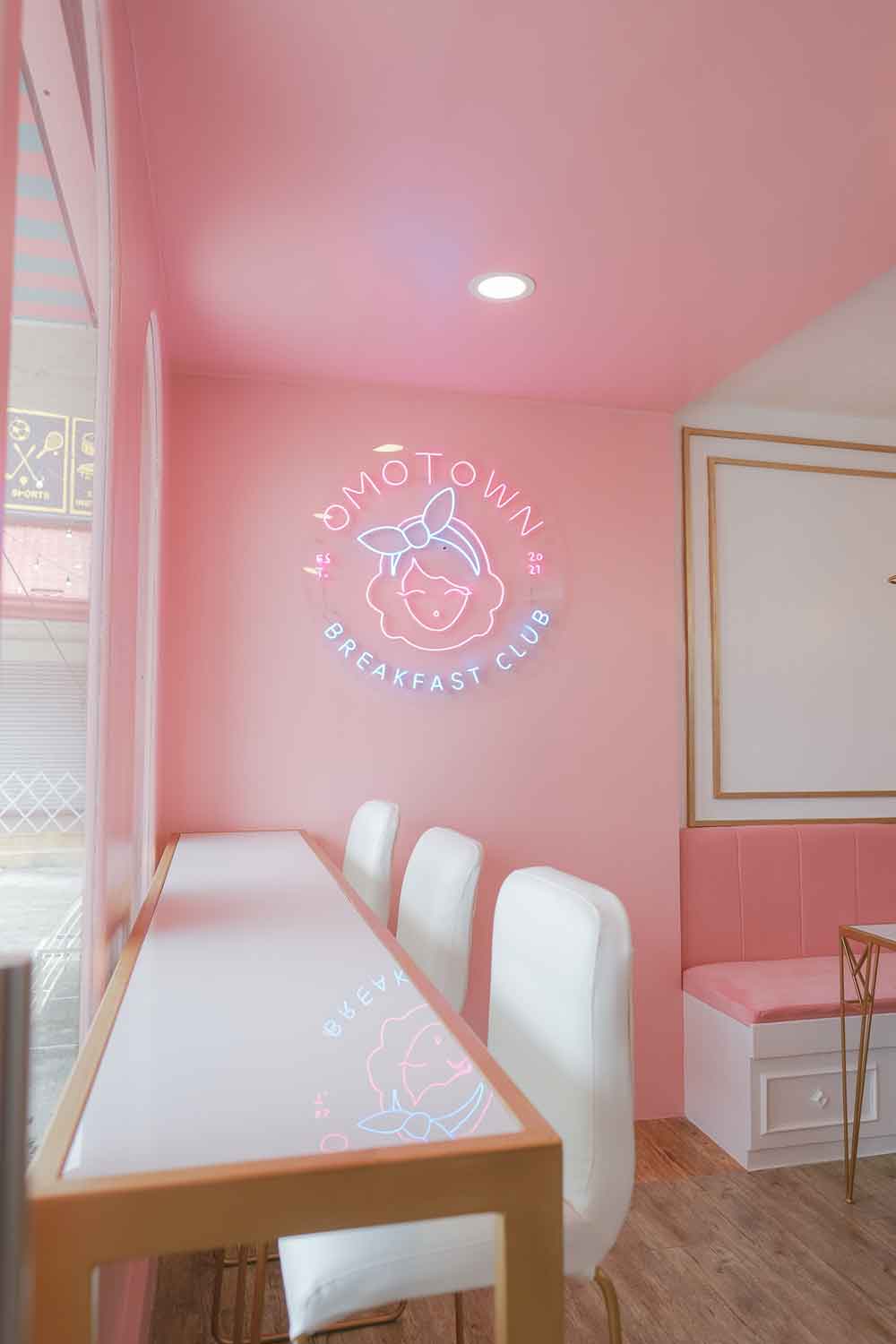 Asked about the cafe's current bestsellers, Elaine answered, "Lately, our avocado toast and eggs benedict have been massive hits.
"From our Filipino breakfast offerings, our OMO Breakfast Platter, which includes ham, a choice of beef tapa or pork tocino, and eggs in any style, is a crowd favorite.
"From our beverages, our milkshake series and Spanish Latte seem to be the most popular drinks."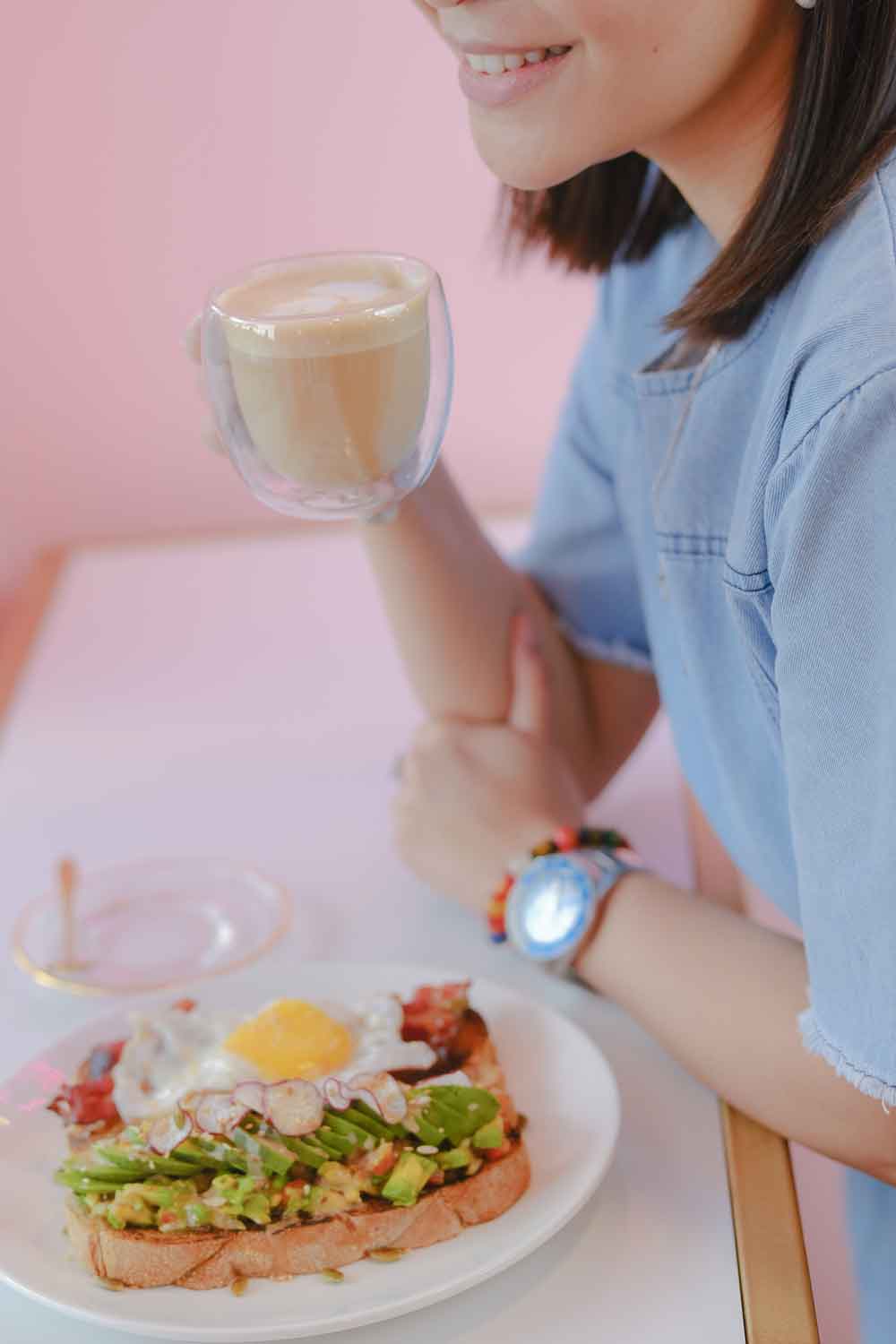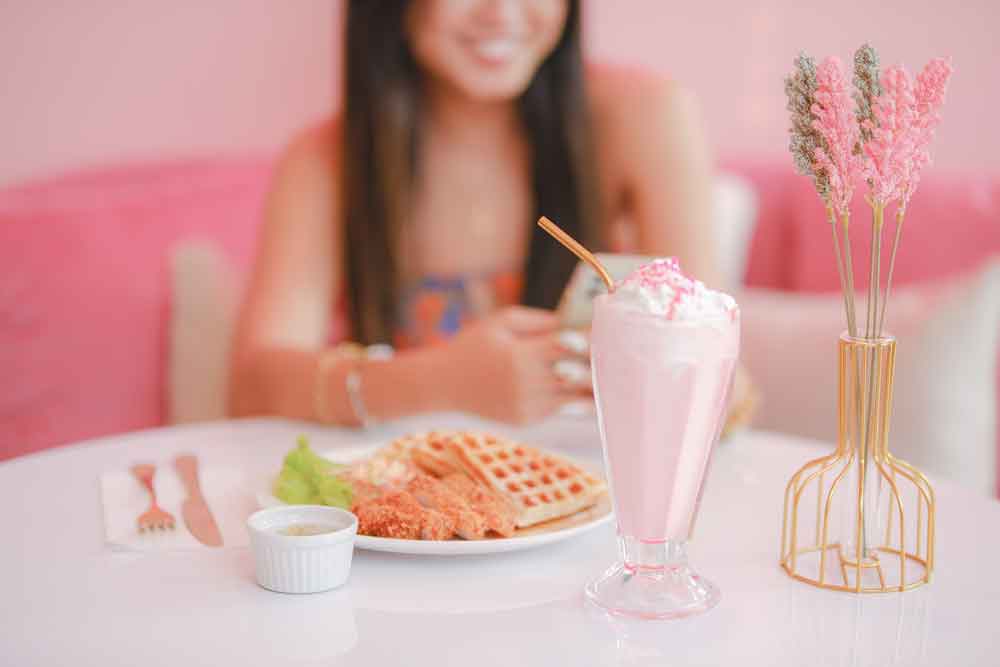 As for the price range, Elaine told PEP.ph, "Since we have various food items on our menu, our price ranges from PHP150 for our champorado to PHP350 for our short ribs stew and baby back ribs.
"The majority of the classic breakfast food offerings fall within PHP210 - 250.
"For our drinks, our coffee, whether hot or iced, does not go past PHP150. Our milkshakes are from PHP135 - 165. All our milk teas are PHP95 for 16 oz and PHP105 for 22 oz."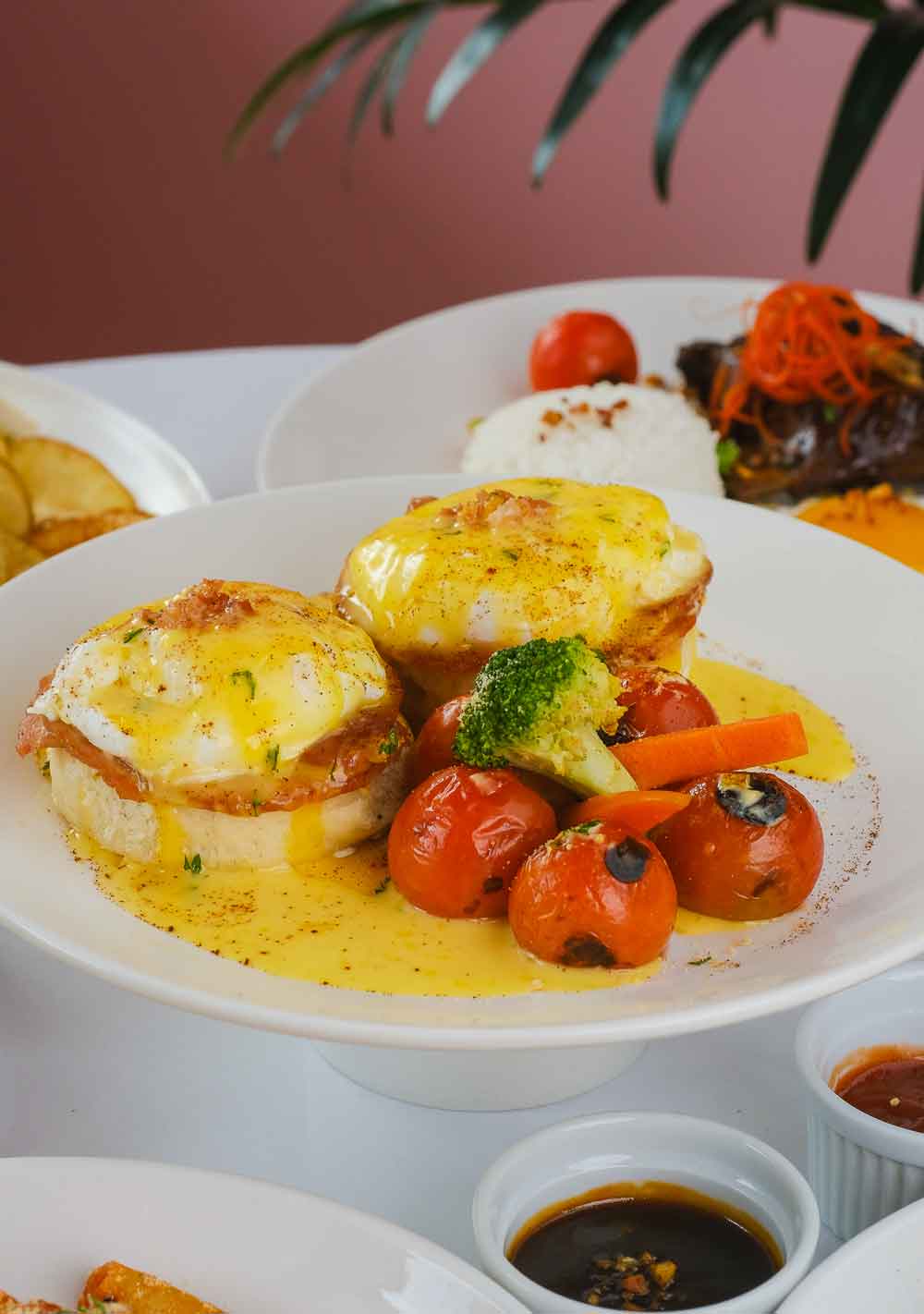 STARTING UP
The travel restrictions during the pandemic inspired Atty. Eloize, Elaine, and their business partners to open a cafe.
Elaine explained, "Since almost all of us have not had the opportunity to travel, we wanted the local community to enjoy something new.
"By drawing inspiration from cafes around the globe, we hope that our customers feel as if they have stepped into a different place."
Setting up a business is also twice as hard amid the pandemic. It is a huge gamble, as a restaurant of this scale would need at least PHP1 million in capital.
But this didn't stop the group from pursuing its dream business.
Atty. Eloize said, "Since mobilization was limited, it became extra difficult to shop around for our restaurant's needs.
"Resourcefulness and allocating more time to research came in handy in finding the perfect brand partners.
"Also, at first, it was difficult to find a common time since we have our professional careers and we lived in different places.
"Yet everyone showed commitment to our assigned roles, and we were able to regularize our meeting times despite the different time zones.
"Eventually, we were able to find our rhythm, and progress came in naturally."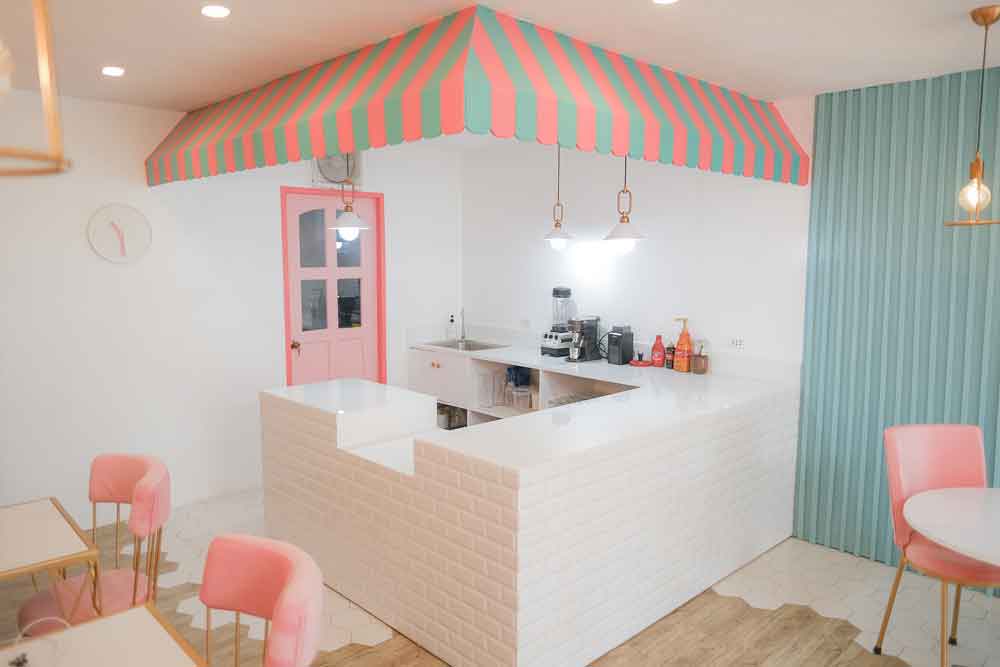 The group's most challenging issue was the need to continuously adjust to the COVID-19 guidelines set by the national and local offices.
Elaine said, "While we would like to entertain guests of all ages and have them be seated right away, we wanted to ensure that we maintain a point of safety for everyone.
"Given the limited seating capacity enforced, we partnered with various delivery service providers, so we can reach as many customers as we can.
"Thankfully, because of the orders that we've been receiving, we were able to help the community by hiring more staff. This month, we're starting with our kitchen extension to expand its capacity."
Their group has also implemented strict health protocols inside the cafe to protect both their customers and their employees.
Elaine revealed, "We have an automated digital thermometer that scans the temperature of every individual stepping into our cafe.
"We also remind everyone to scan their QR codes. Inside our restaurant, sanitizers are made available, and our air purifiers are strategically placed.
"We currently operate on a limited seating capacity as well as age restrictions for dine-in guests. With that, some of our guests may have to be put on the waitlist to avoid overcrowding."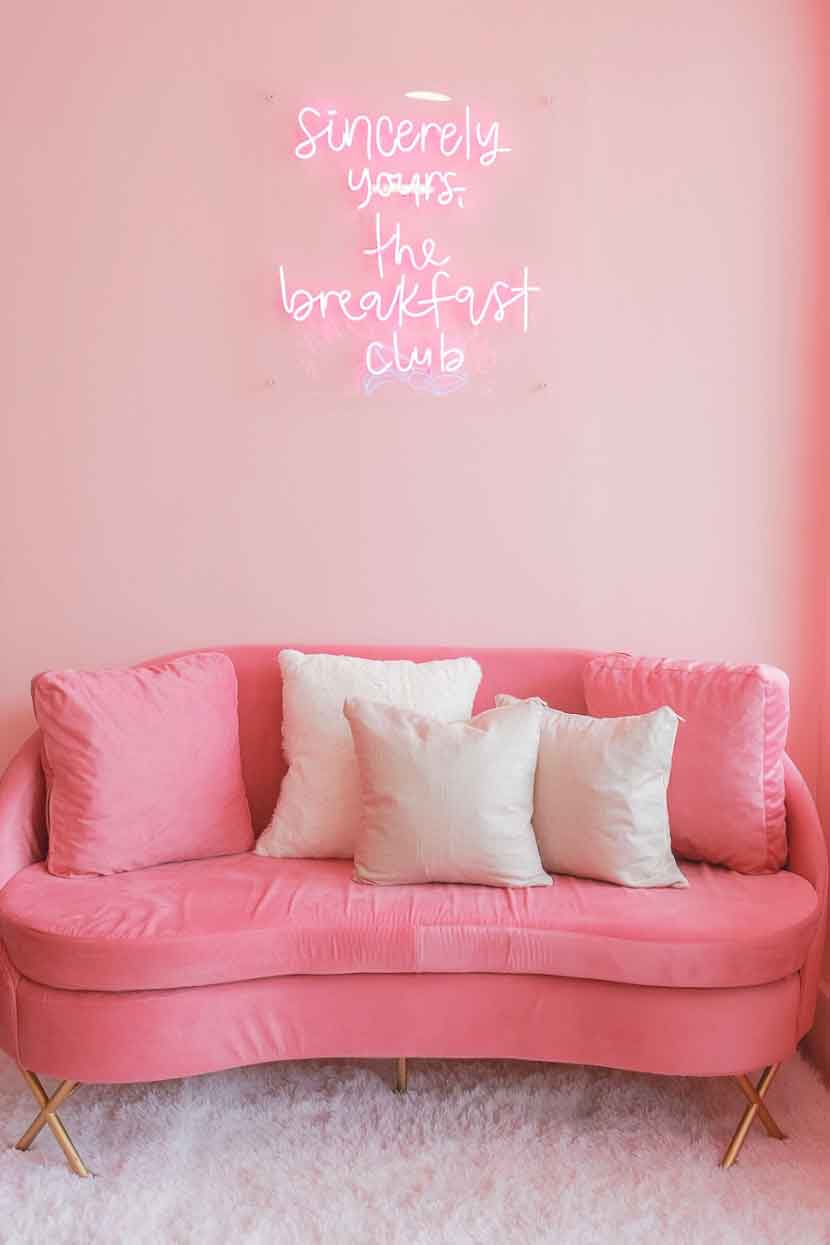 NOT JUST THE AESTHETICS
A good, marketable interior design is one of the main factors why customers flock to a restaurant or a cafe. But food quality and customer service make them come back.
This is why the Omotown Breakfast Club owners prioritized these three factors equally.
Atty. Eloize explained, "We have tirelessly gone over every recipe to ensure that our patrons would get their money's worth.
"Through social media, we genuinely try to connect with our customers as each interaction, whether a tagged post or mention, is being acknowledged.
"We do this as our way of showing gratitude for their support. To better our service, every feedback that we receive is also being duly noted.
"We hope to provide a more seamless experience as we seek excellence in our service department; so far, we are thankful that all three of our main priorities are being raved about."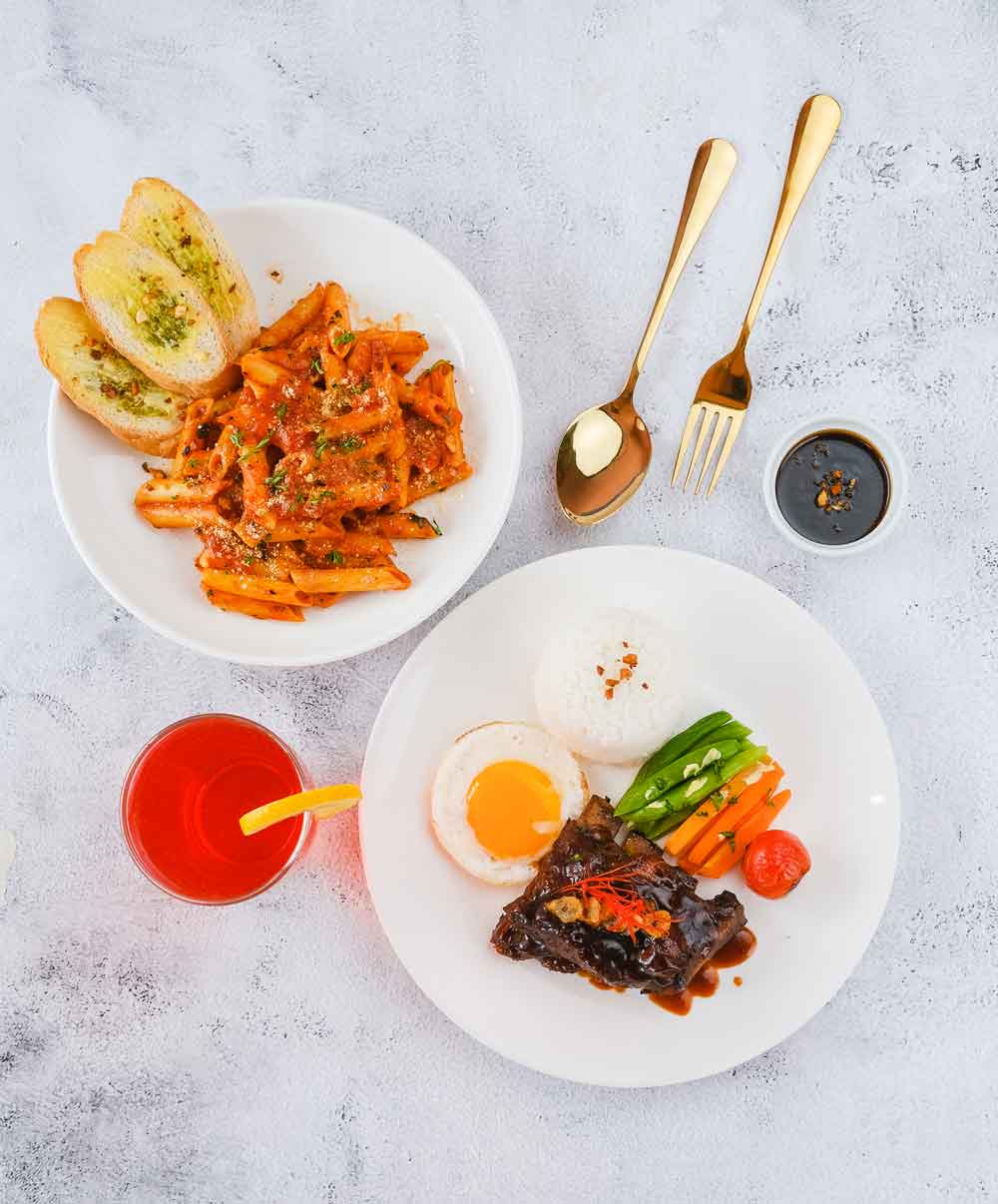 The duo also left some advice to entrepreneurs who plan to establish a business this pandemic.
For Elaine, it's all about being brave.
She said, "We've learned that we should never be scared to try. Starting a business primarily from the ground up is a risky move, especially in this unprecedented time.
"Still, our fears of inevitably facing some of the downsides of business should not hinder us from manifesting all these brilliant ideas that we have in mind.
"Life is already unpredictable as it is, but if you have set a goal in mind and you're driven enough to go for it, then take charge and act on it.
"The fruits of your labor will surely overcome whatever fear you have in trying it out in the first place."
For her part, Atty. Eloize encourages other empowered Pinays to continue pursuing their dreams and to never be afraid to ask for help if they need it.
"For all the women who want to start their restaurant or perhaps any business, we encourage you to pursue those dreams, while also working towards other goals.
"Gather up those brilliant ideas and know your target crowd. In implementing all of these, hardships and a few roadblocks may arise, but it is essential not to get discouraged; try to overcome it.
"Seeking help from peers is not a sign of weakness, and often you may not find the solution on your own, so collaborate with people you trust. Empower each other and support one another."
We are now on Quento!
Download the app
to enjoy more articles and videos from PEP.ph and other Summit Media websites.