On July 10, 2023, Darren Espanto revealed on Instagram that he set off on yet another overseas trip, this time, to Bali, Indonesia.
Read: Darren Espanto, Cassy Legaspi cozy up in San Francisco
The Gen Z actor's first post showed his venturesome nature, as he captioned it, "Took a spontaneous solo trip."
This trip led him to Ubud, Bali, where he indulged in the beauty of a serene poolside.
Sporting nothing but a vibrant pair of yellow-green swim shorts, he looked so relaxed while basking in the sun.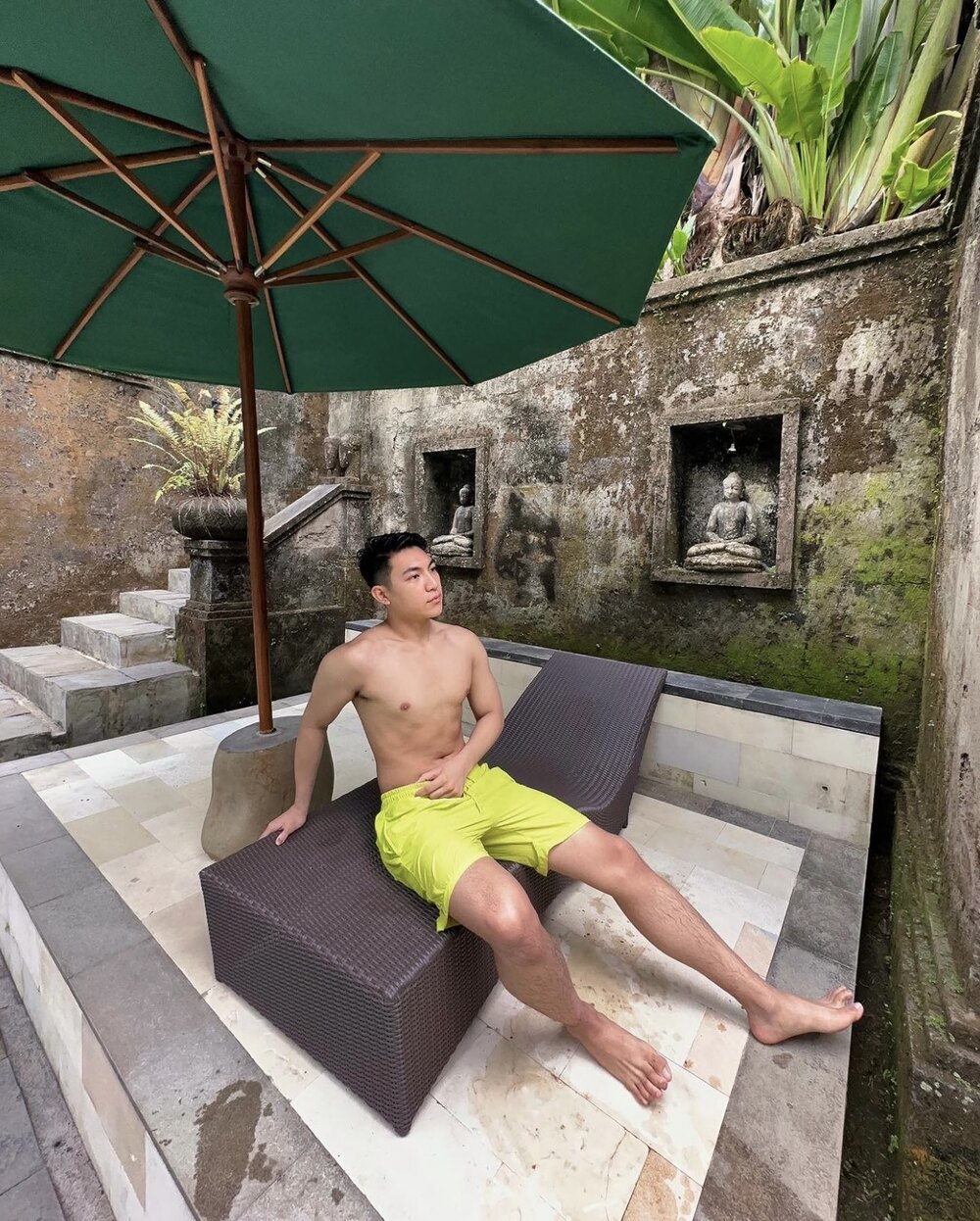 Darren's leaner physique left fans in awe.
He surely knows how to keep the temperature high, no matter the weather.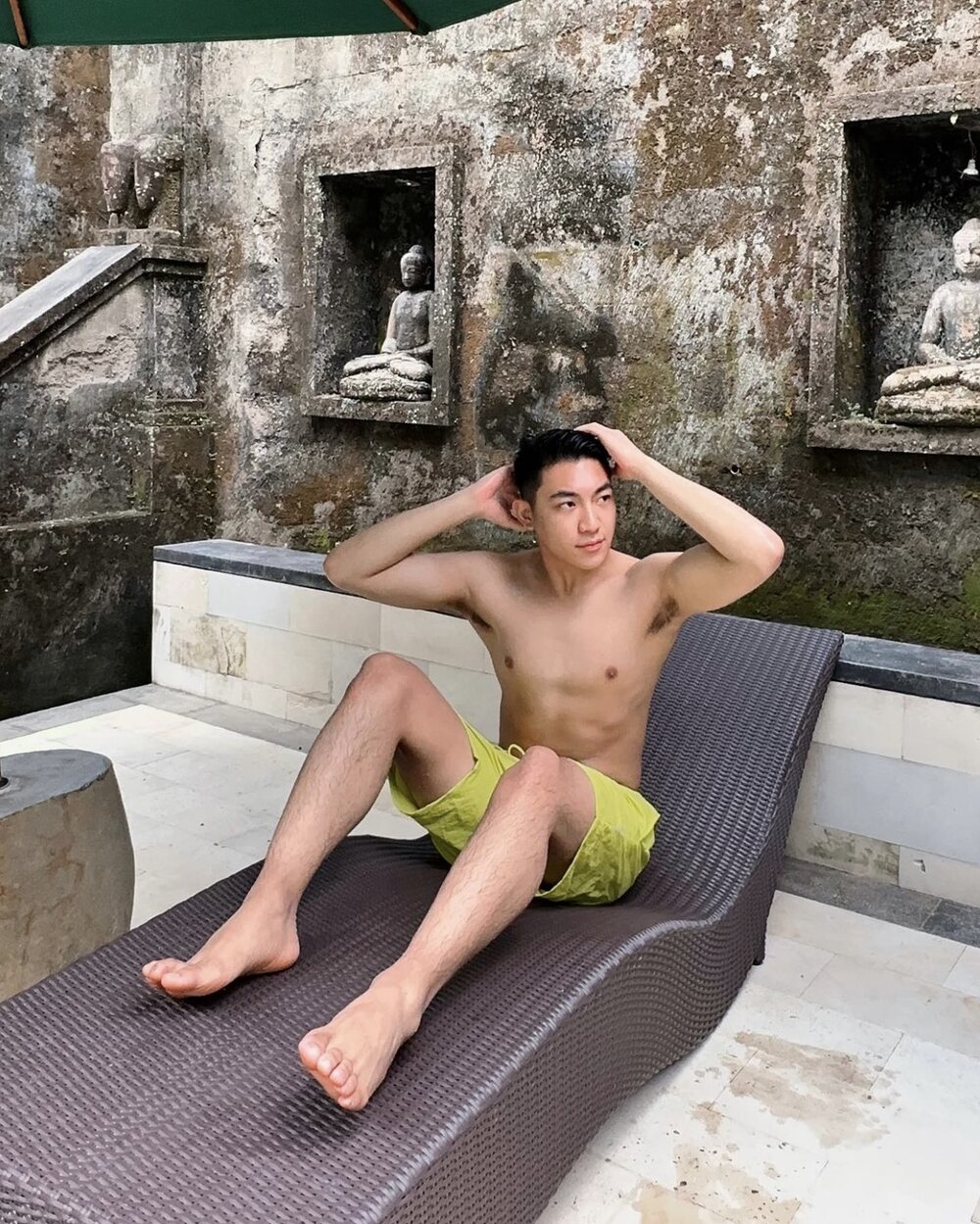 Meanwhile, the town of Ubud is living up to its stature as one of Bali's prime destinations renowned for a tranquil atmosphere and lush greenery—perfect for those seeking solace and self-reflection.
Read: Cassy Legaspi, Darren Espanto get cozy in Japan
BALINESE GETAWAY
Ubud Monkey Forest
Continuing his exploration, Darren shared another post highlighting his visit to the Ubud Monkey Forest, a sanctuary housing over 700 gray long-tailed macaques.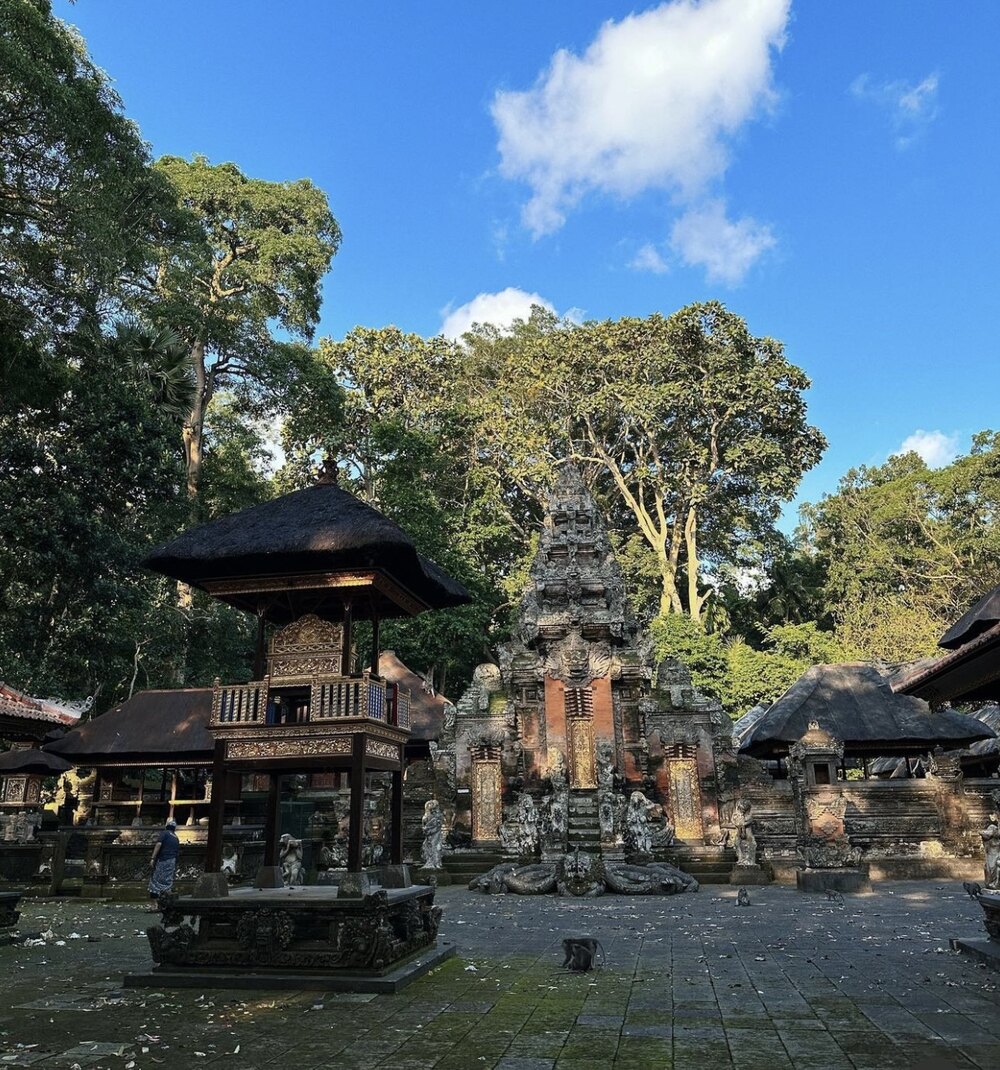 Dressed in a stylish white striped collared shirt, brown corduroy drawstring pants, and black shades, Darren looked effortlessly cool while interacting with the adorable macaques.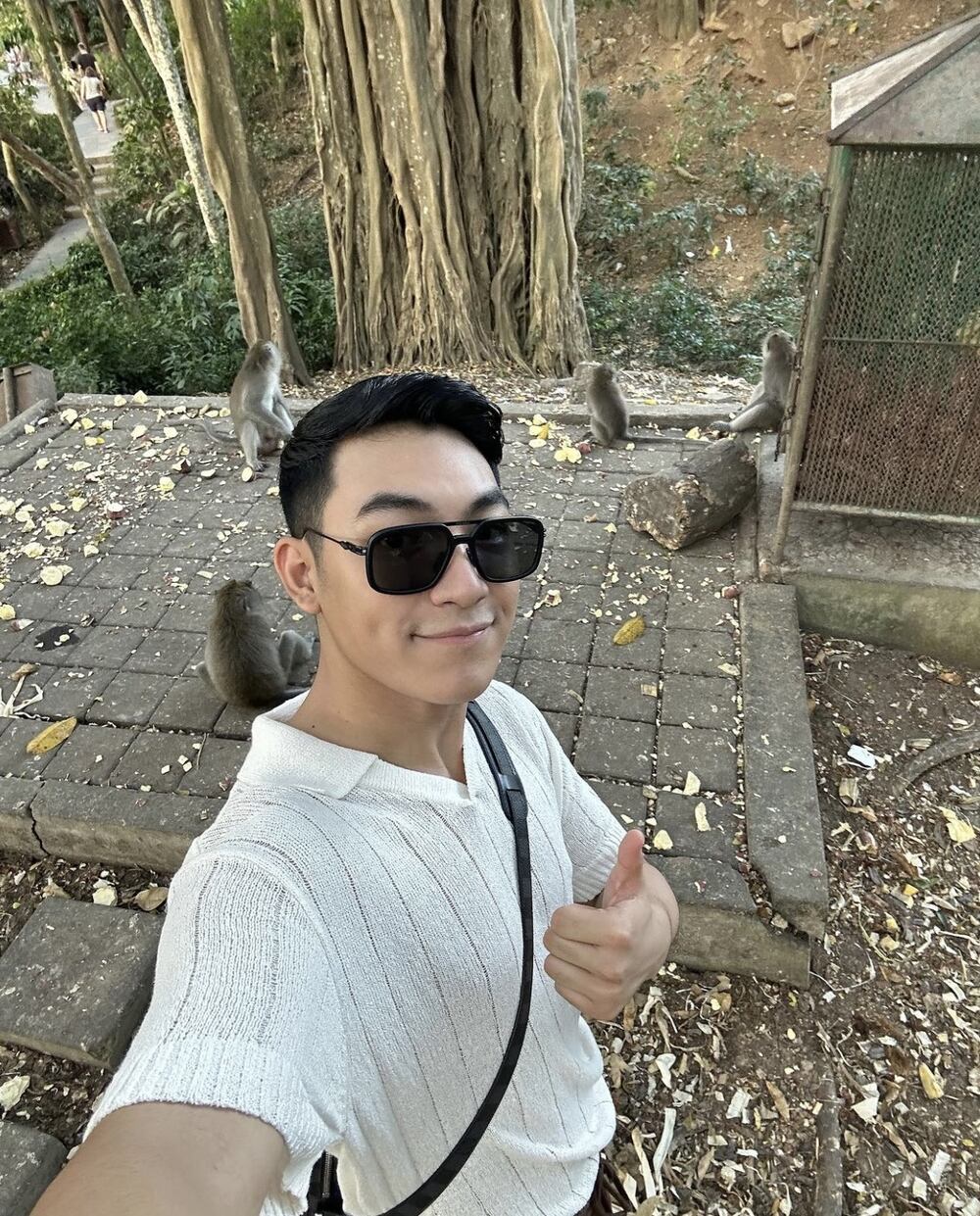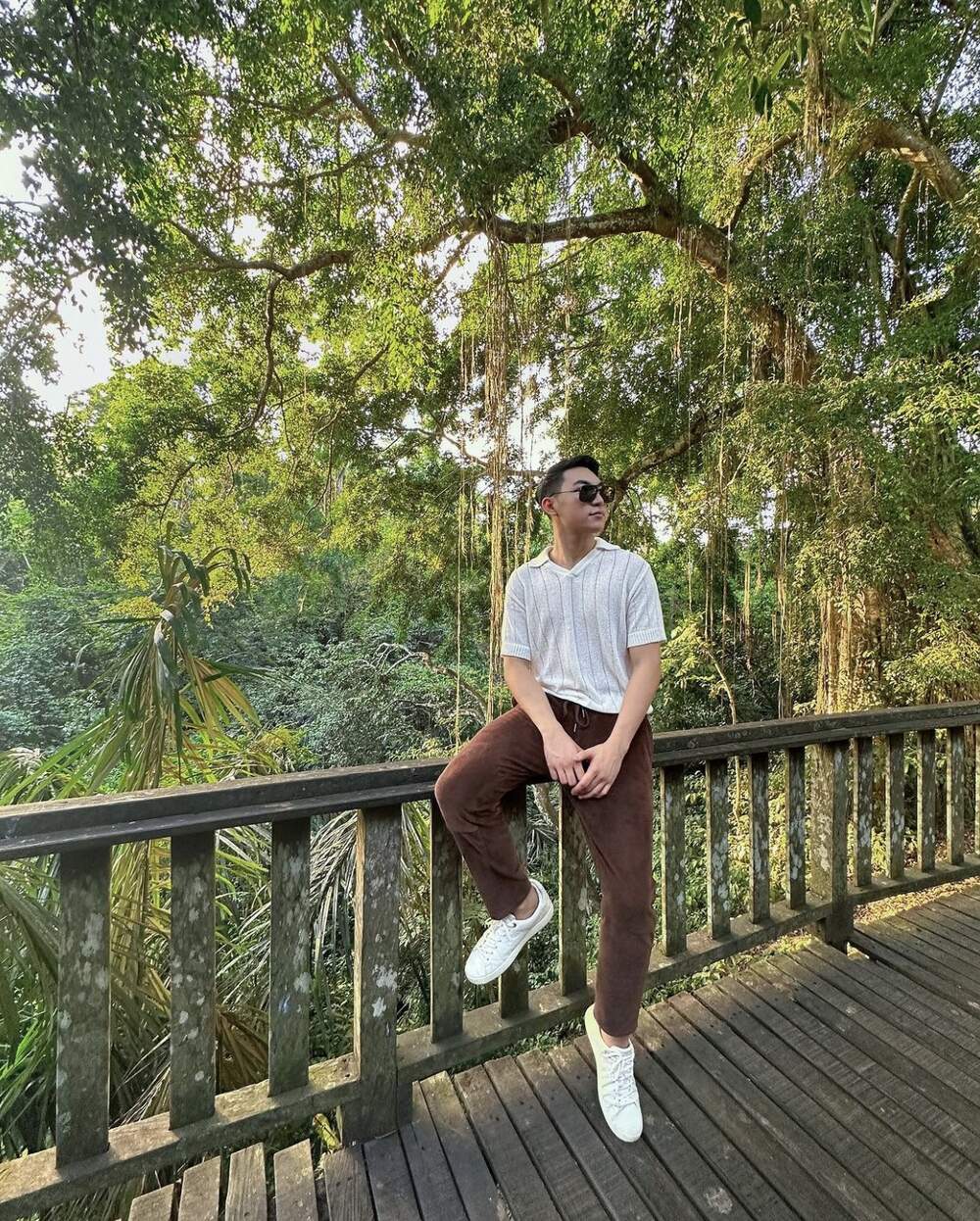 He humorously captioned the post, "UNGGOY-UNGGOYAN [cartwheel emoji] SA [cartwheel emoji] BALI," publishing his playful encounter with the lively primates.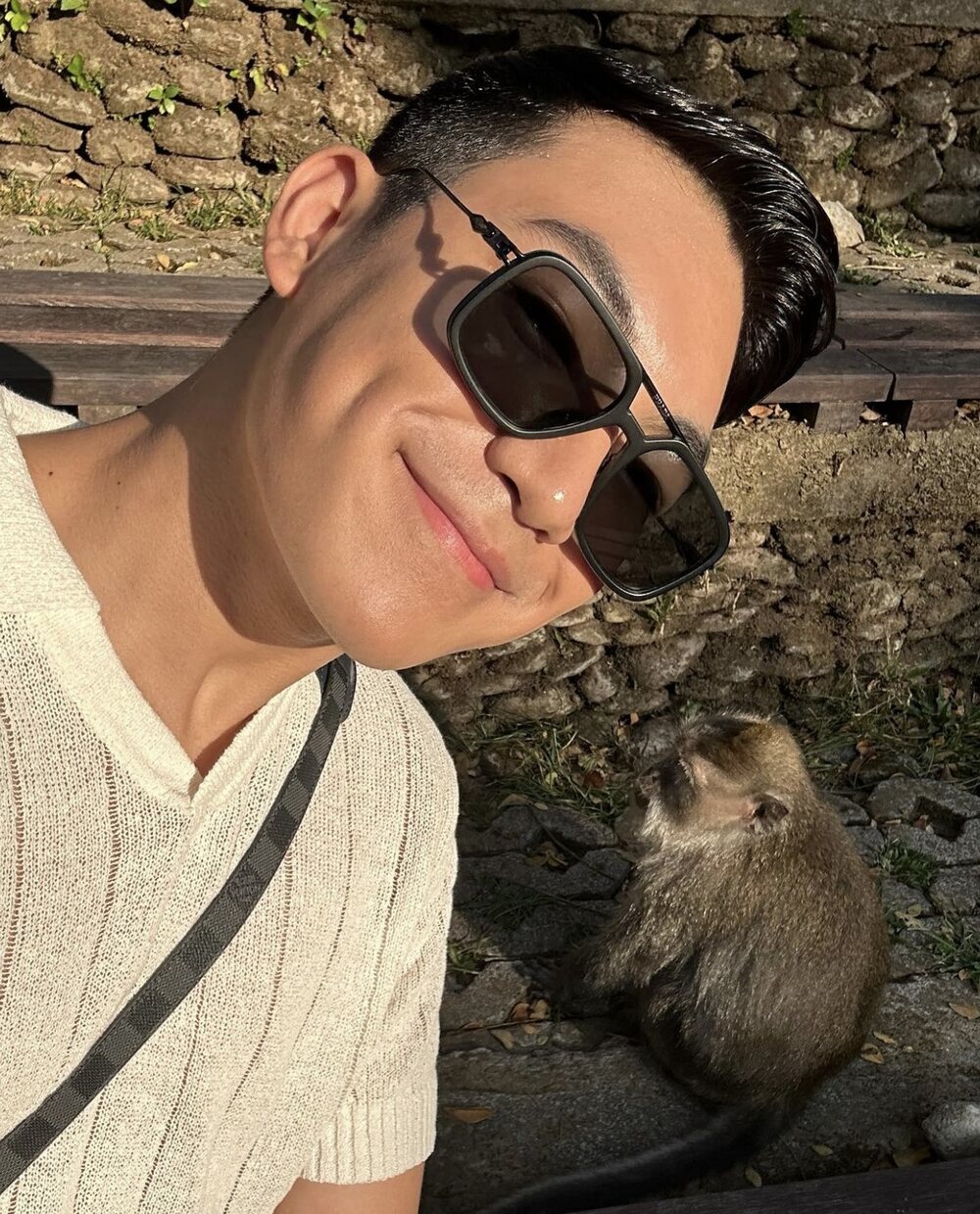 Tukad Cepung Waterfall
The adventure didn't stop there, as Darren's next post showed him enjoying the scenic Tukad Cepung Waterfall in Bangli.
Against the breathtaking backdrop of the cascading waterfall, Darren embraced the warm sunrays and took in the beauty of Bali's natural wonders.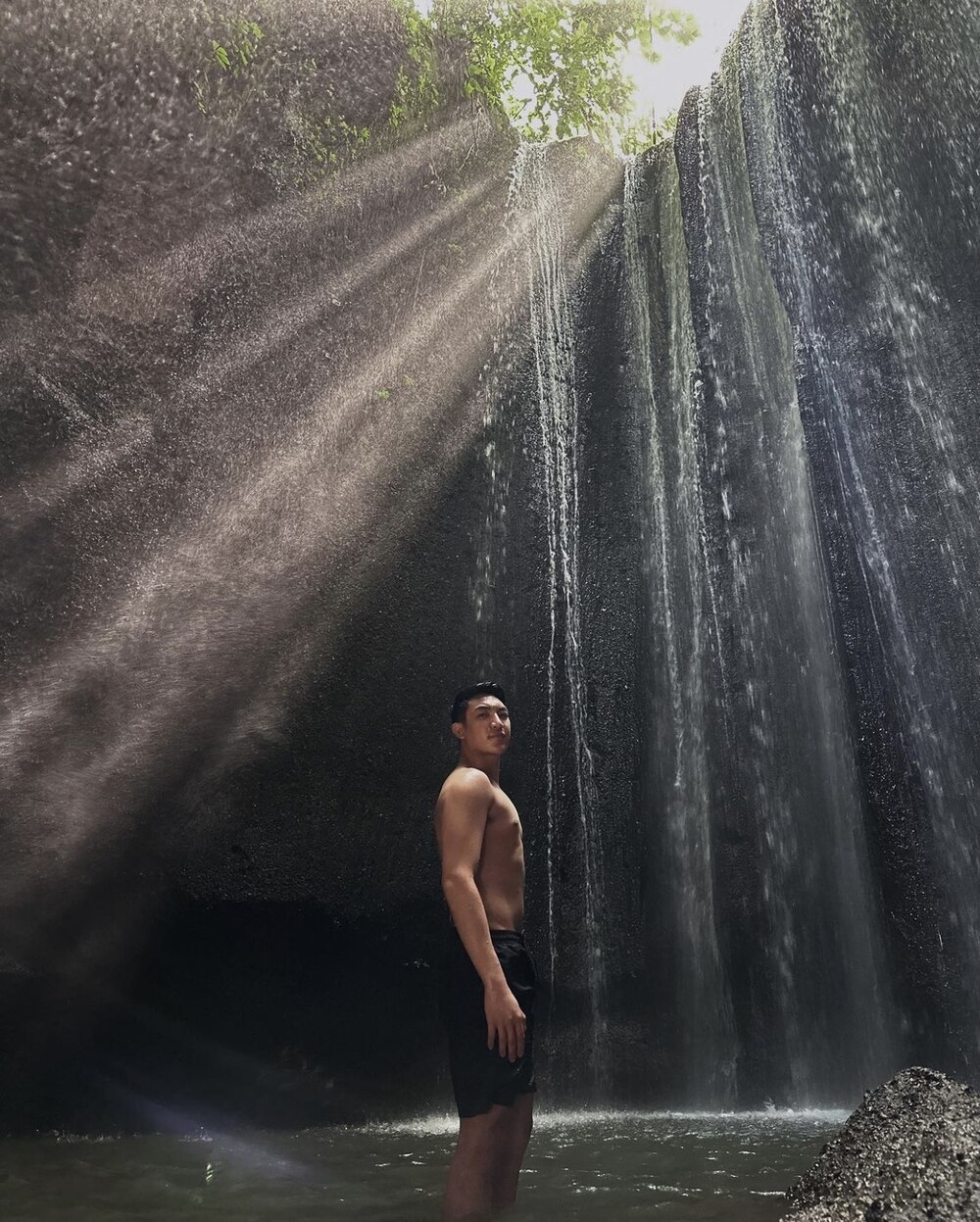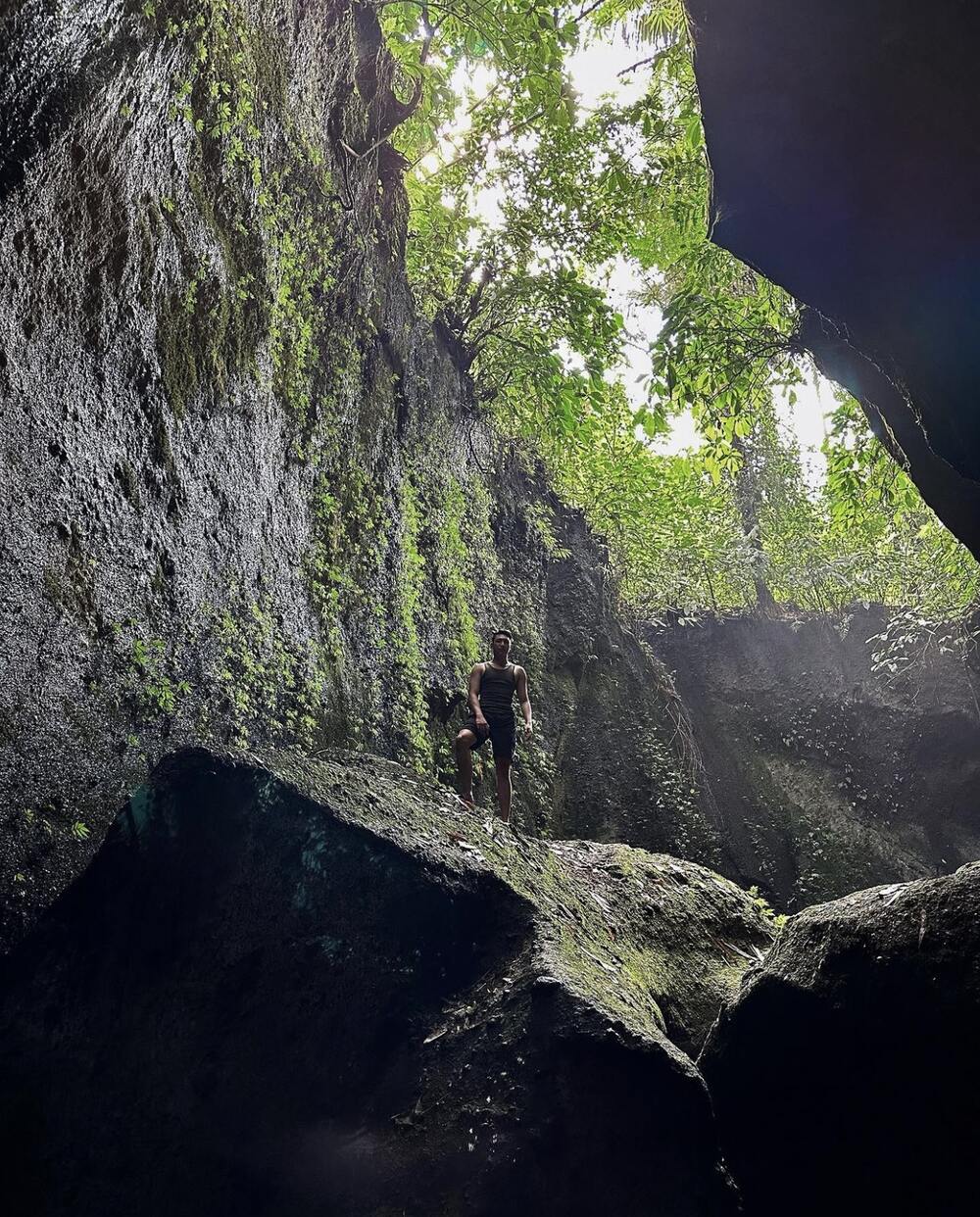 In his caption, he expressed, "Exploring Bali's many wonders…"
Heaven's Gate, Lempuyang Temple
For his last stop, Darren visited the majestic Heaven's Gate at Lempuyang Temple, which left a lasting impression on him.
The temple's iconic gate framed by a mesmerizing vista captivated both Darren and his followers.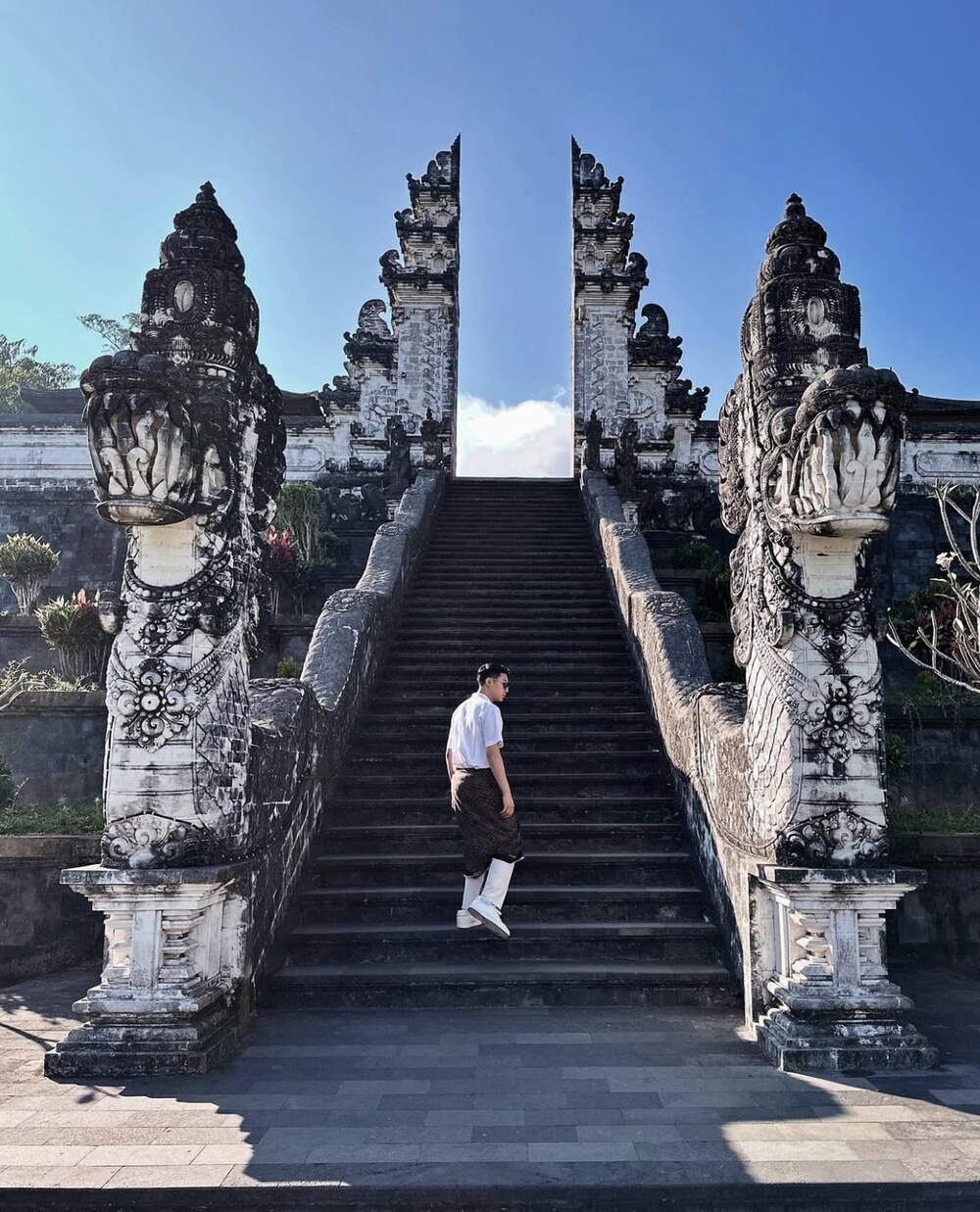 In a light-hearted remark, he mentioned renting a shirt to match the traditional sarong, exhibiting his respect for the local customs and traditions.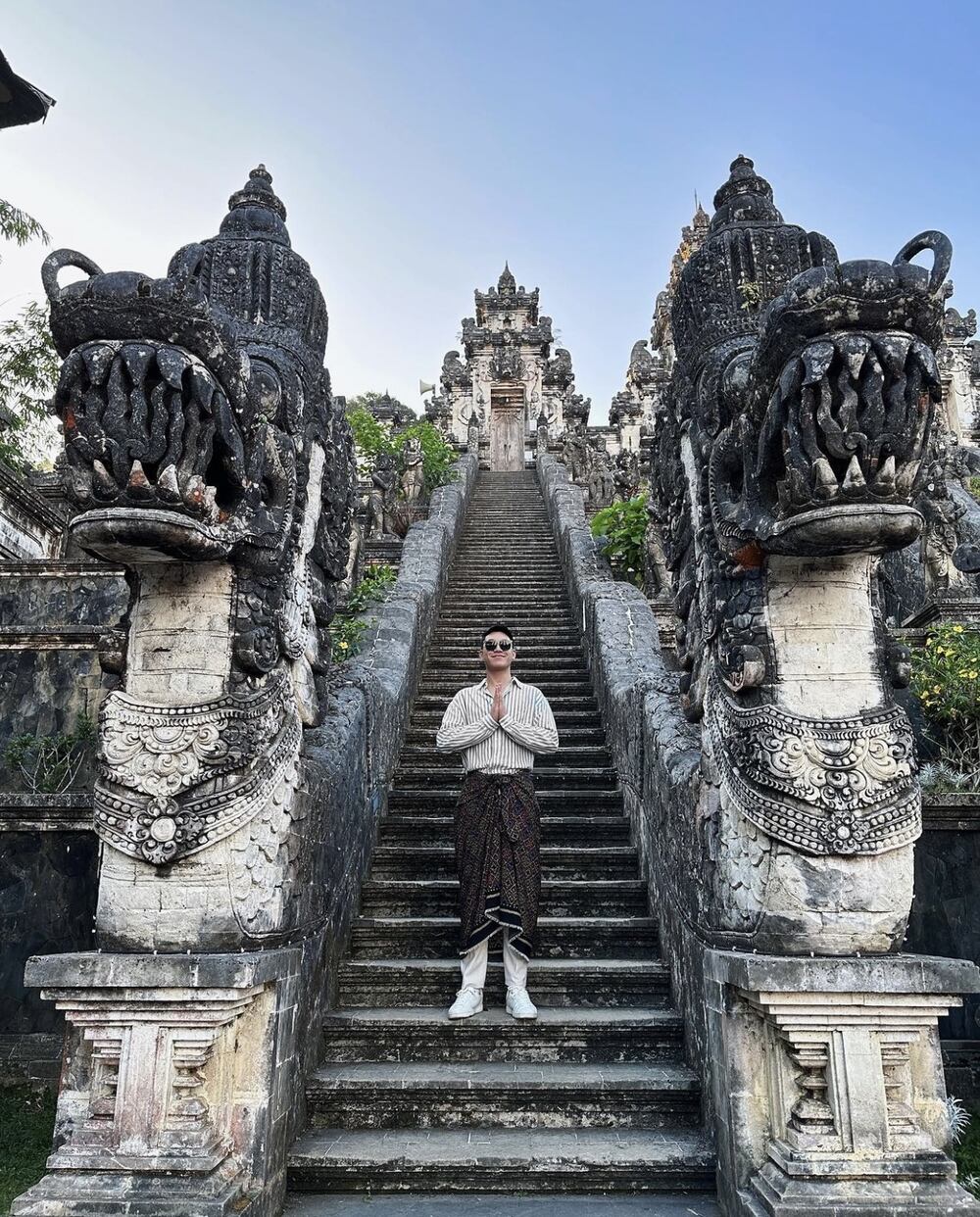 Throughout his escapade in Bali, Darren proved that he is not only a multi-faceted performer, but also an avid traveler with a taste for adventure.
READ MORE: