In just a few hours, actress Lovi Poe and her British fiancé, film producer Montgomery "Monty" Blencowe, will be getting married.
Before saying "I do," Lovi shares a sneak peek of her wedding venue on Instagram: Cliveden House in Berkshire, England.
"You give me butterflies," Lovi wrote with a butterfly emoji in the caption of her Instagram post on Saturday, August 26, 2023.
Lovi's dearest friends and her bridal glam squad have already arrived at the location.
Among them are celebrity stylist Aldrin Ramos, Mila Renaldi, hairstylist Astrud Gil Lontoc, makeup artist Robbie Pinera, and Rosalinda Calla from LVD Artist Management.
Adrianne Concepcion, who is also a celebrity stylist and a member of Lovi's bridal glam squad, shared glimpses of her pre-wedding behind-the-scenes moments on Instagram Stories.
Read:
If you're curious about Lovi and Monty's wedding location, here's all you need to know about Cliveden House.
THE HISTORY OF CLIVEDEN HOUSE
Cliveden House, now a luxurious hotel, is one of England's most impressive country houses with a scandalous history.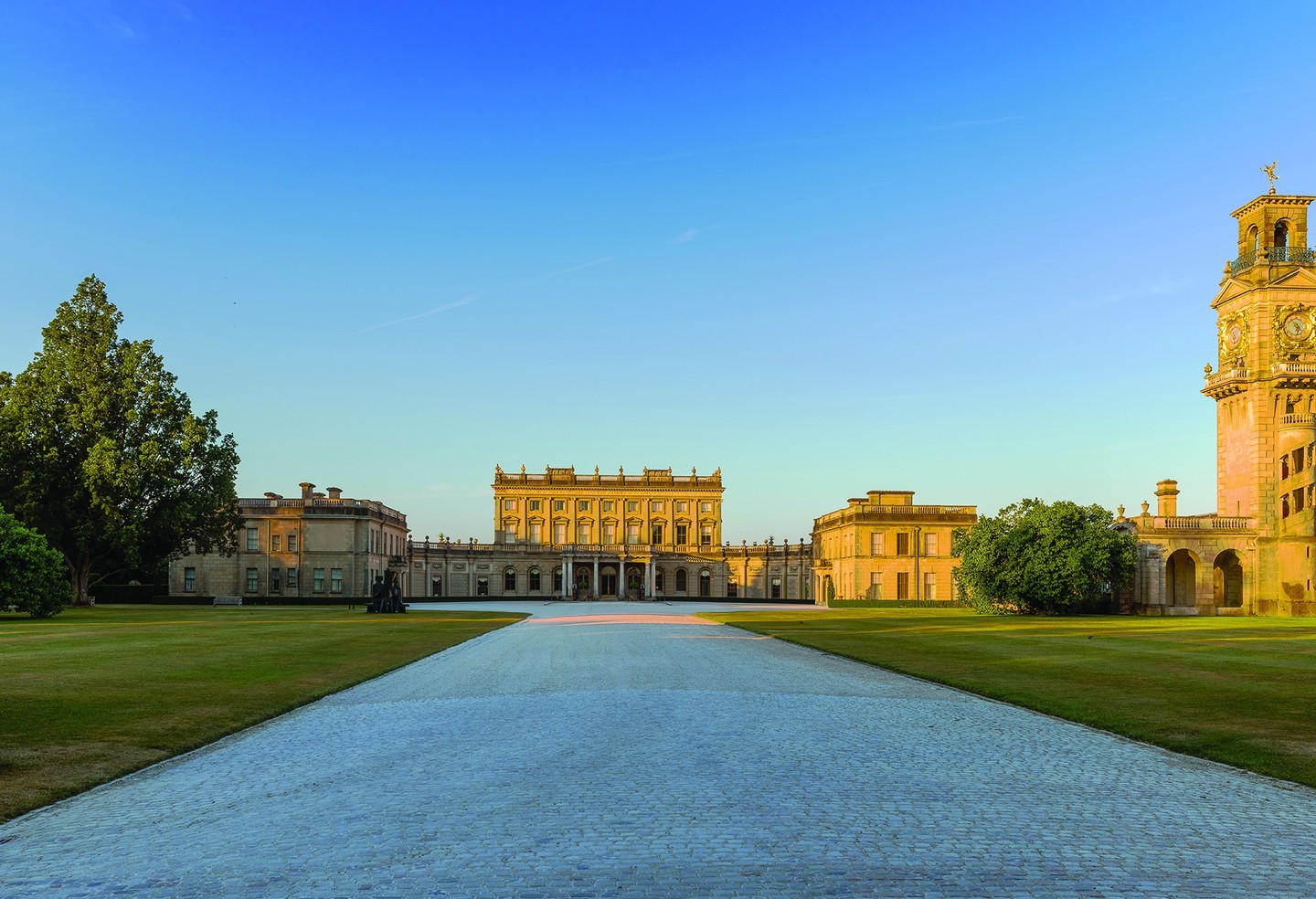 Built in 1666 by the Duke of Buckingham, George Villiers, this grand mansion is a Grade I listed building.
Aside from George Villiers, it has been the residence of important people like Frederick, Prince of Wales; George Sutherland-Leveson-Gower, 2nd Duke of Sutherland; George Hamilton, 1st Earl of Orkney; and the Astor family.
Notably, Nancy Astor from the Astor family was an American-born British politician. She made history as the first woman in the British Parliament, serving from 1919 to 1945.
The property has seen three different houses. The first one, built in 1666, burned down in 1795. The second, constructed in 1824, was also destroyed in a fire in 1849. The current house, which is listed as a historical treasure, was built in 1851 by architect Charles Barry.
In 1893, William Waldorf Astor, a wealthy American, bought Cliveden for $1.2 million. He later gave it to his son Waldorf Astor and his wife Nancy Langhorne as a wedding present in 1906.
During the 1930s, Cliveden was a gathering place for influential people known as the Cliveden Set.
In the 1960s, the house was at the center of a famous scandal involving John Profumo, a government official, and an extramarital affair that led to a government downfall. John Profumo was connected to Cliveden's owner, Lord William Astor.
Many important people have stayed at Cliveden House, including every British monarch since George I, as well as Charlie Chaplin, Winston Churchill, President Roosevelt, The Beatles, and Meghan Markle, the Duchess of Sussex, who stayed the night before her wedding in May 2018.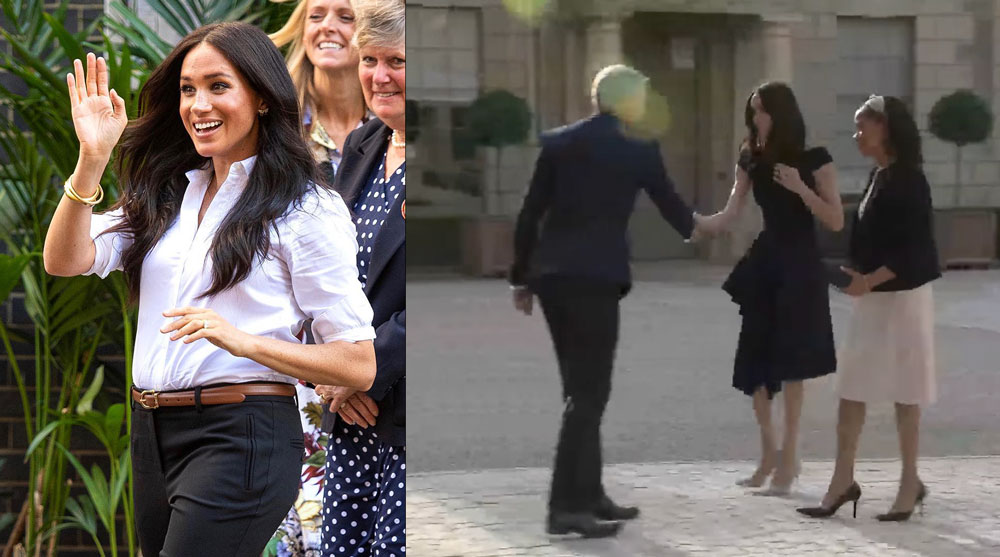 ROOM RATES + EXCLUSIVE USE
Cliveden offers 48 bedrooms and suites, including Spring Cottage. All of these are double rooms, and some can connect to create two-bedroom options.
Here are the rates for overnight stays:
Club Room - PHP45,400
Club Room with hot tub - PHP65,562.50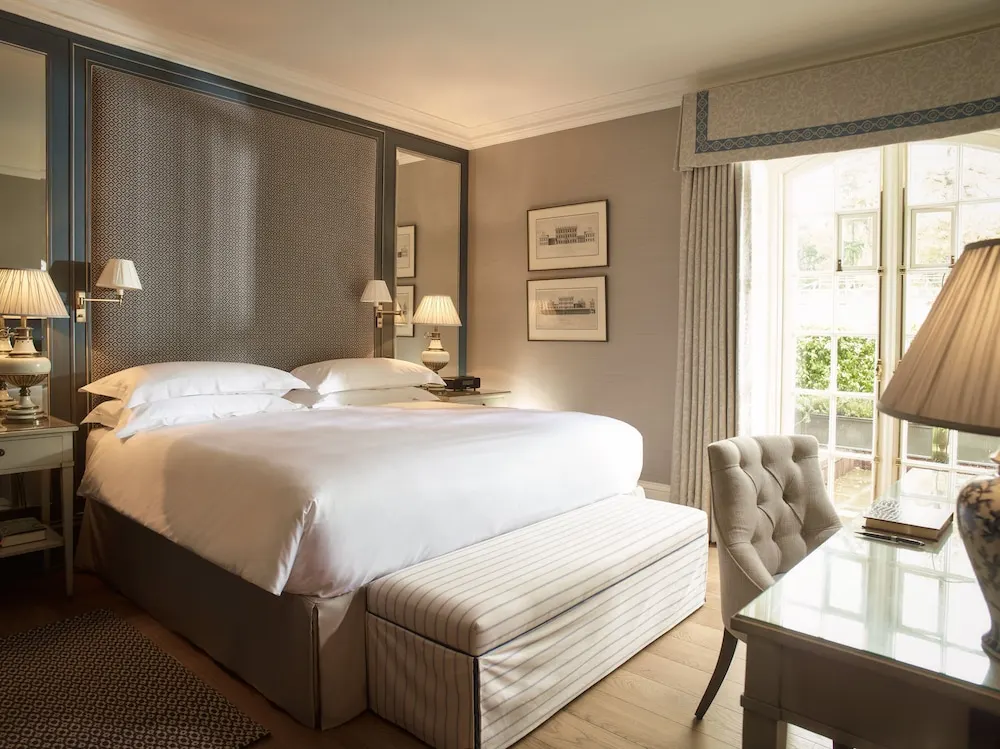 Classic Room - PHP48,958.30
ClassiC Room with hot tub - PHP78,609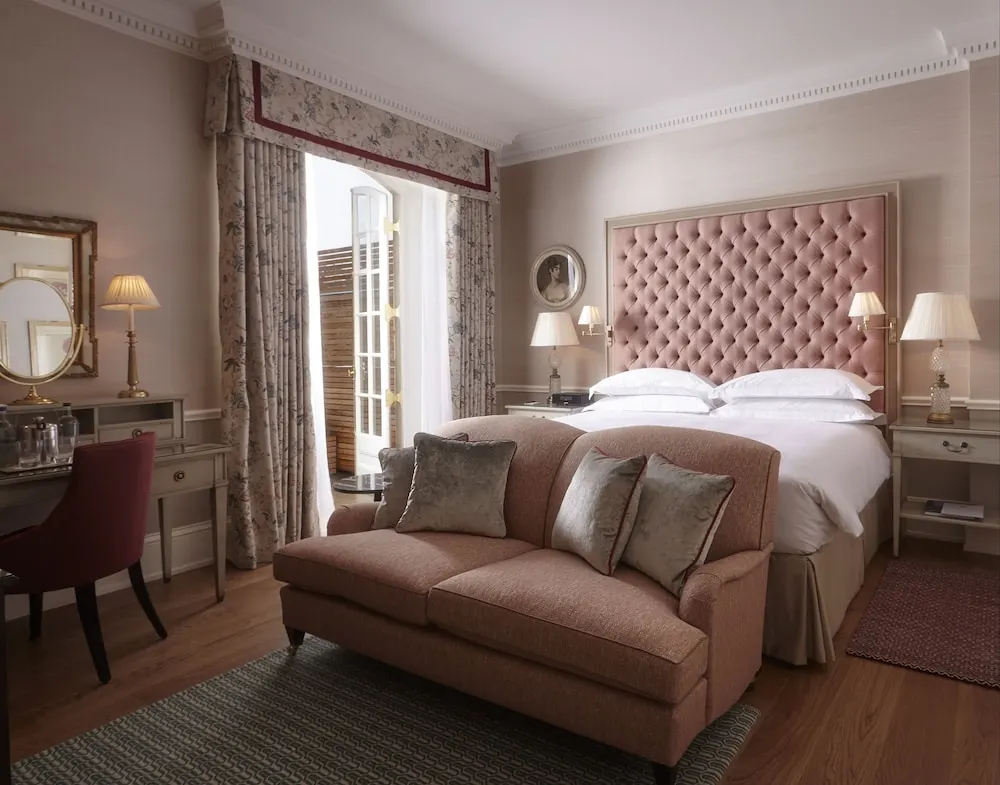 Deluxe Double Room - PHP57,259.50

Deluxe Double Room with

hot tub - PHP84,834.80

Mansion House Deluxe Double Room - PHP

63,783.40
Junior Suite - PHP67,044.70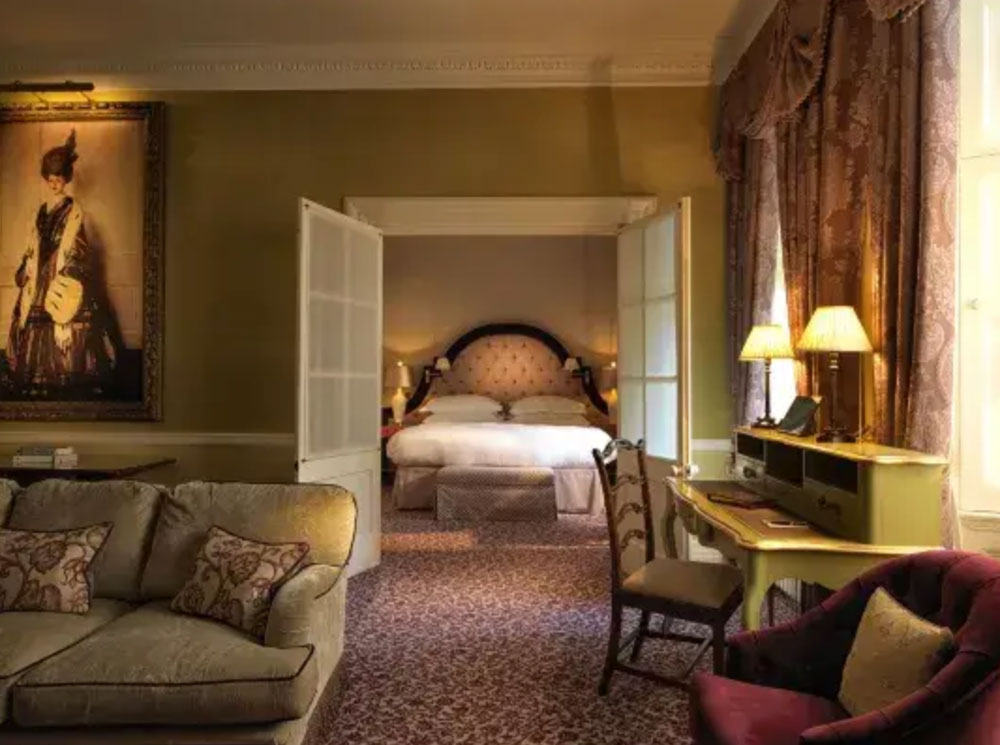 Deluxe Suite - PHP88,097.30
Mansion House Deluxe Suite - PHPHP97,882.50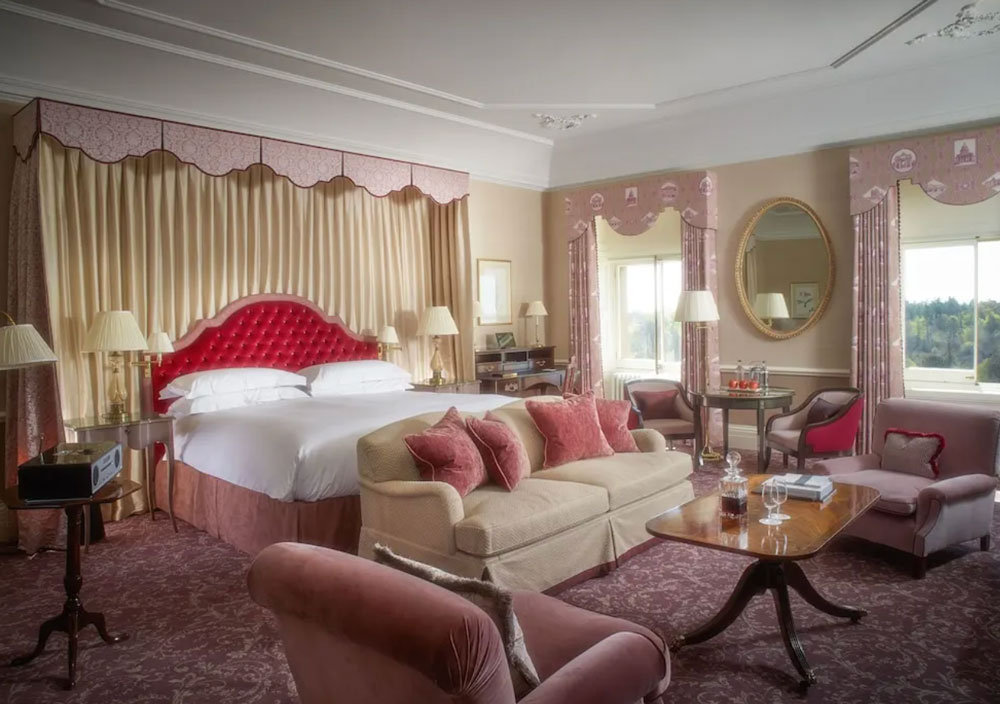 The priciest accommodations at Cliveden are the Mansion House Parterre Suites, which comes with "luxurious interiors, spectacular garden views, and many outstanding features."
The Inchiquin Suite - PHP112,114.90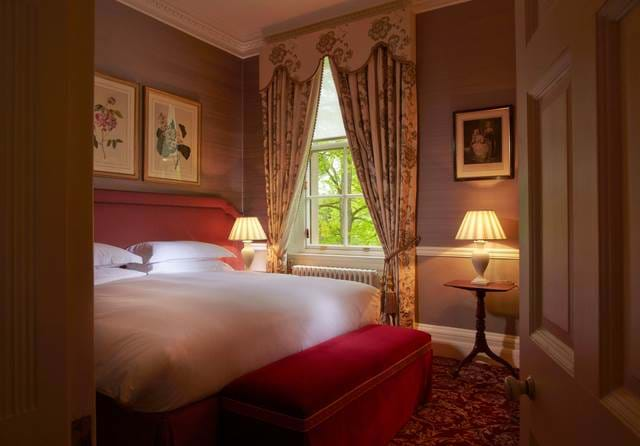 The Prince of Wales Suite - PHP112,114.90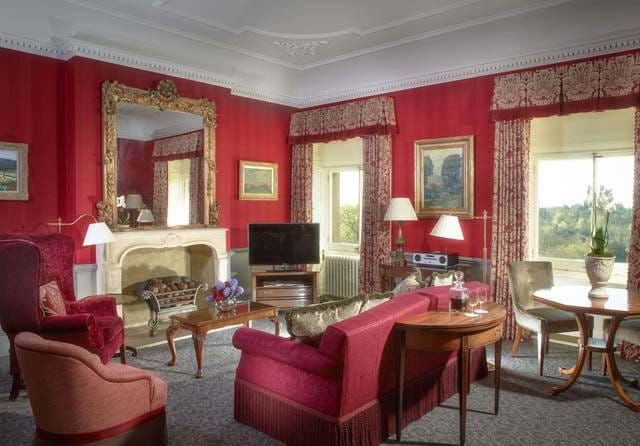 The Lady Astor Suite - PHP122,195.30
The Spring Cottage,

a three-bedroom cottage situated along the banks of the River Thames

- PHP160,235.89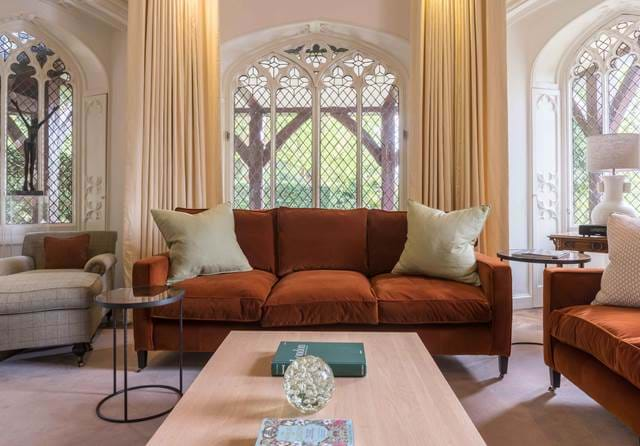 *Prices are per night and may vary depending on the dates selected.
Interested guests can book a room via Klook.
WEDDING PACKAGE
Cliveden offers an idyllic setting for wedding ceremonies, boasting a range of beautiful rooms and stunning views across its breathtaking gardens, creating a picturesque backdrop for couples' special days.
Additionally, Cliveden provides a selection of wedding packages to suit different preferences. Below are their current wedding package rates, as posted on their official website.
Romantic Package | Suitable for 8-16 guests GBP510 (PHP36,320.16) per adult /

GBP

100 (PHP

7,121.60)

per child
Intimate Package | Suitable for 10-24 guests

GBP

380 (PHP27,062.08) per adult /

GBP

100 (PHP

7,121.60)

per child
Classic Package | Suitable for 30-60 guests

GBP

330 (PHP23,501.28) per adult /

GBP

100 (PHP

7,121.60)

per child
Included in their wedding package are:
A midweek menu-tasting session
A private dining room for the wedding breakfast
Two reception drinks per person
A three-course wedding breakfast, followed by coffee and petit fours
Half a bottle of house wine per person
Personalized place cards, table plan, and menus
An overnight stay in a bridal suite with bed and breakfast
A bottle of chilled Champagne, rose petals, and a dozen red roses in the bridal bedroom
Cliveden House provides these rooms/venues for ceremonies as part of these packages.
Spring Cottage – 16 guests
Lady Astor Suite – 40 guests
Boudoir – 30 guests
French Dining Room – 60 guests (non-exclusive use)
Cockerel Pavilion – 60 guests (non-exclusive)
Couples can also have the option to book the entire Cliveden House exclusively for their wedding, with prices starting at GBP 30,000, approximately PHP 2,136,478.56 per night, in addition to VAT and a minimum expenditure on food and beverages.
Meanwhile, here are the wedding venues available for exclusive use:
French Dining Room – 80 guests
The Cliveden Dining Room – 120 guests
The Great Hall – 120 guests
Cockerel Pavilion – 120 guests
READ MORE: