Zeinab Harake is making new memories with her family in Bohol.
On September 6, 2023, the vlogger took her YouTube followers on an exciting journey to Bohol with three special companions in tow: her children Lucas (5) and Bia (2), and Zeinab's partner, basketball player Bobby Ray Parks Jr..
The vlogger related that the trip can also be called a farewell vacation since Bobby, whom the group fondly calls 'Daddy Ray,' will be traveling to Japan for his upcoming basketball tournament with the Nagoya Diamond Dolphins of the Japanese B.League.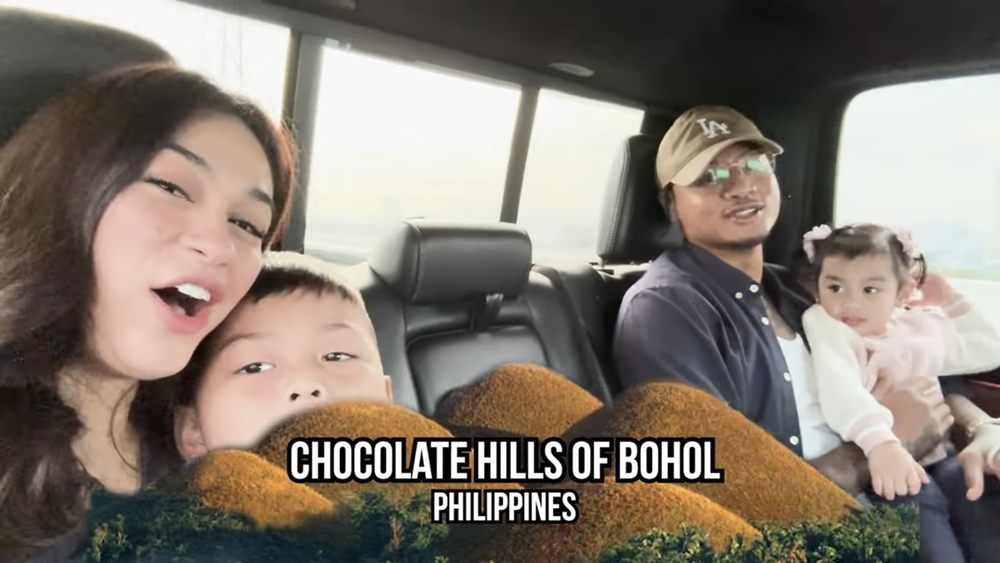 "Dapat doon ko gagawin yung birthday ni Bia last time sa Bohol pero hindi natuloy," Zeniab revealed.
"Tapos, sinubukan ko rin yung birthday ni Lucas, hindi din nagtagumpay.
"Ngayon, pauwi na si Daddy Ray next week kaya sakto na kaya siya nag bakasyon. So sabi ko, 'Sige, samahan na lang natin yung mga bata. Spend time na lang,'" she concluded.
Read: Zeinab Harake pens touching Father's Day message for boyfriend Bobby Ray Parks Jr.; Skusta Clee says, "Kayang kaya kong maging tatay sa anak ko."
FIRST PLANE RIDE
As the two kids prepared for their first plane ride, the airport became an adventure playground for Bia, who joyfully ran around while Zeinab relentlessly chased after her.
Meanwhile, Bobby put on his daddy hat, assisting Lucas with his seatbelt and ensuring an air sickness bag was at hand for Bia.
He even cracked a joke about being ready to catch Bia's barf with his hand, if necessary.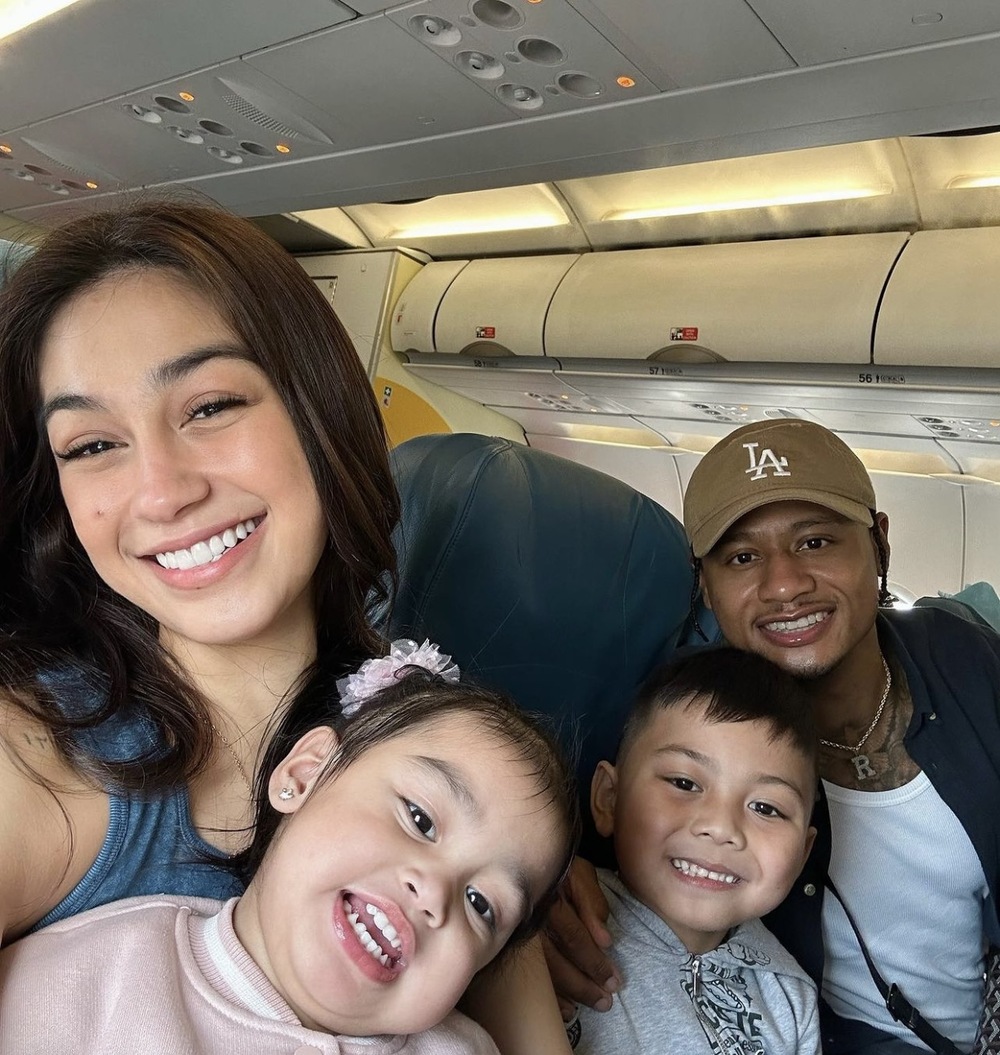 After their flight, Lucas couldn't contain his excitement as he got to explore the cockpit on his first-ever plane ride.

Zeinab then quipped, "Nagbago na yung pangarap niya. Dati gusto niya truck driver, ngayon parang pilot na."
WARM WELCOME
Their arrival at the hotel was met with a warm welcome, complete with garland necklaces made of gumamela flowers.
The family then took off to grabe a meal at the Bohol Bee Farm, where they got to indulge in delicious charcoal ice cream.

"Eto pala yung lasa ng uling na ice cream," she joked.
LAND TOUR
The second day in Bohol was filled with land and culinary adventures, including a lunch float along the Loboc River, as part of the tourist spot's cruise package.
While Lucas and Bia were dressed stylishly, Zeinab opted for a more casual look, expressing, "Ako hindi ako pwedeng magpopoporma dahil, ngarag na ngarag ako.
"Alam niyo na, junak [anak] time. Walang Zeinab na fashionista ngayon," she laughed.
During the Loboc River Cruise, Zeinab and Lucas also had a chance to dance along and play the ukulele with the Sug-ong Balsa Performers.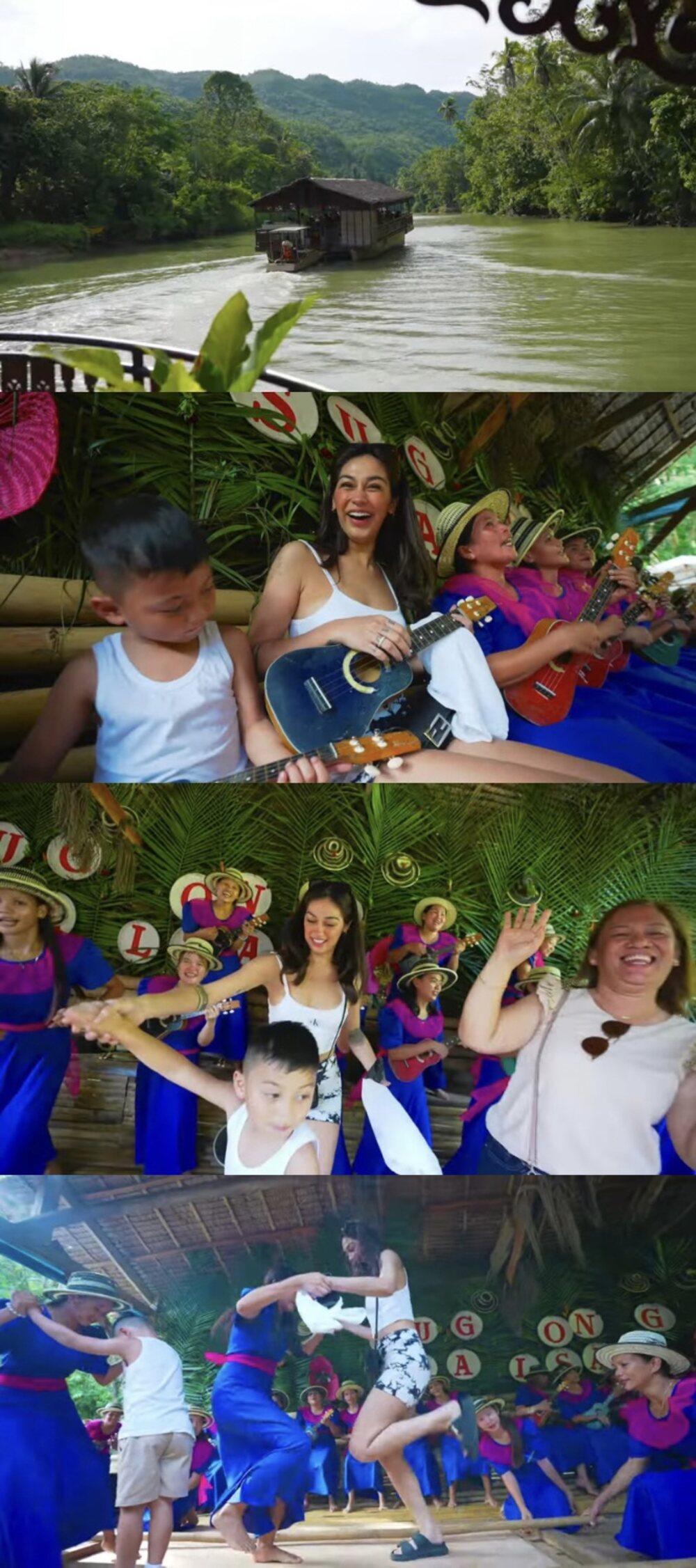 CHOCOLATE HILLS
After a trip on the famed river, they proceeded to one of the country's most enigmatic destinations — the Chocolate Hills.
The family of four can't help but look at the natural creation with awe and admiration.
Getting cheeky, Zeinab remarked, "Hindi ko na kailangan pumunta ng Chocolate Hills, I have my own mountain," referring to her pro baller boyfriend.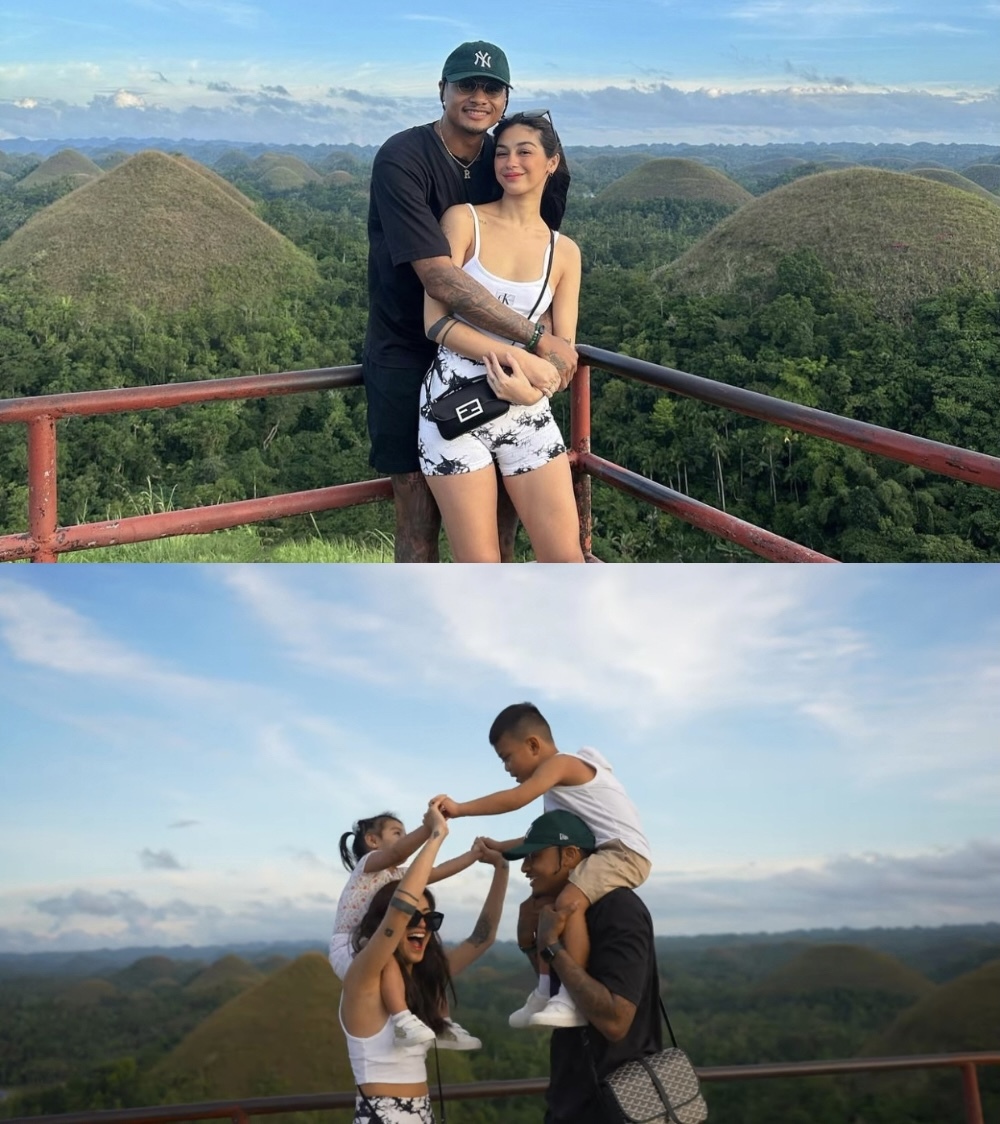 Read: Maika Rivera on ex-boyfriend Bobby Ray Parks Jr.'s relationship with Zeinab Harake: "I'm genuinely happy for them."
Meanwhile, at the site's Liberty Bell and Wishing Well, Lucas seemed to be serious about his realizations on the plane.
He said, "I wish to be a pilot," before dropping a coin and pulling the bell's string to seal in the wish.
BEACH ACTIVITIES
On the third day, the family's beach plans were disrupted by inclement weather and rough waves.
Zeinab lamented, "Ang sabi hindi tayo makakapunta ng Virgin Island kasi pangit daw yung alon buong araw.
"Dapat mag do-dolphin din kami, kaya lang di din natuloy kasi nga yung alon sobrang lakas."
She elaborated, "Beach activity nalang siguro tayo, mag-speed boat and jet ski.
"Pero ang makakasama ko lang dun for sure si Daddy Ray, dahil di naman pwede mag jet ski ang mga bagets."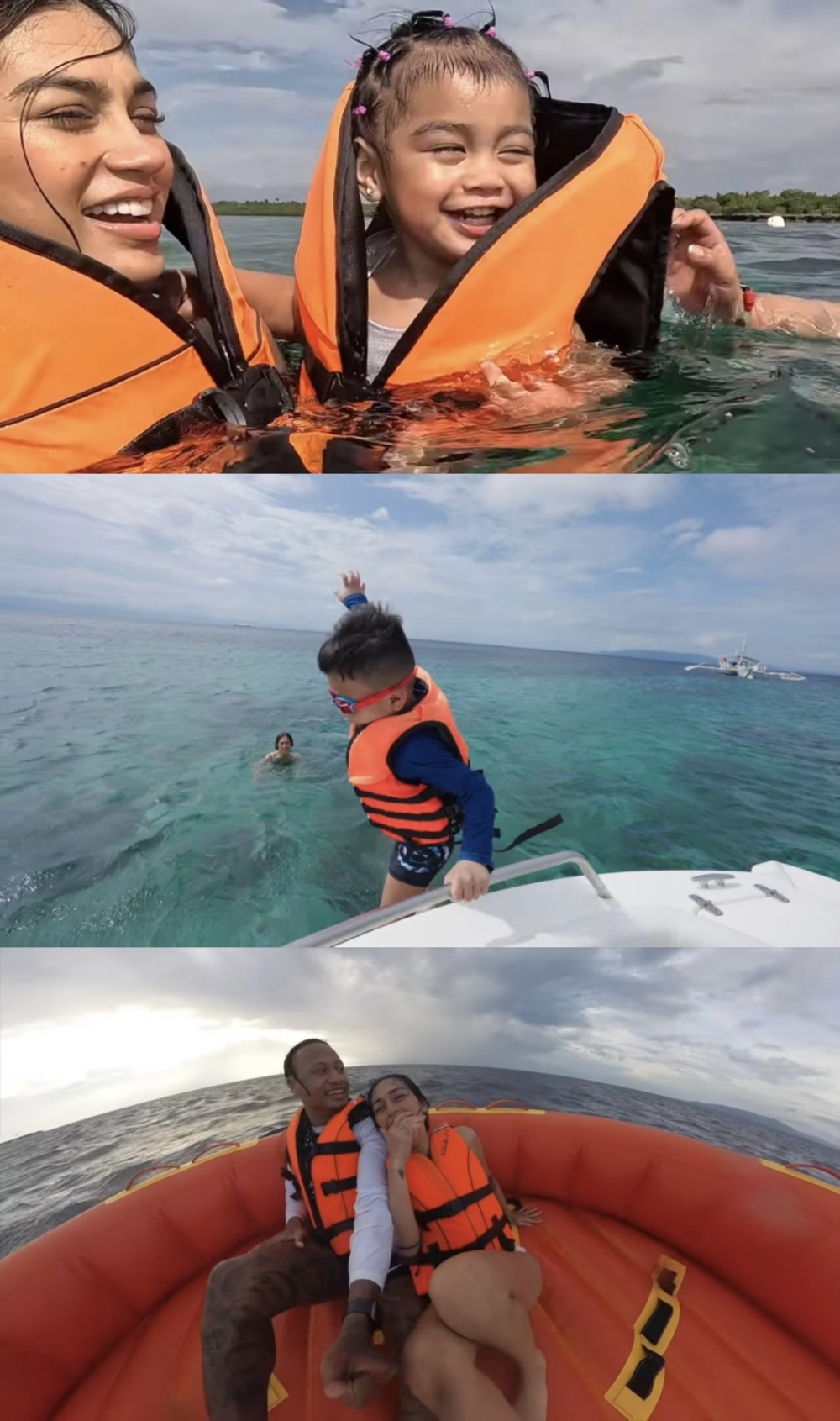 The kids, however, got to explore and observe starfish along the shore. Kuya Lucas even invited Bia to count how many they could find.
PHILIPPINE TARSIER SANCTUARY
Finally, on the last leg of their trip, Zeinab said, "We're going to see the tarsier. After that, we're going back [to Manila]."
On the way to the Philippine Tarsier Foundation's Tarsier Sanctuary, Zeinab commended Daddy Ray for busily preparing a bottle of milk for Bia, asking the two-year-old if she wanted an extra shot of milk.
Before proceeding inside the sanctuary, Zeinab reminded her kids, "O quiet ha, kasi sabi bawal daw ang maingay pag may tarsier.
"Don't shout, okay?" to which the two kids cutely replied, "Okay mommy."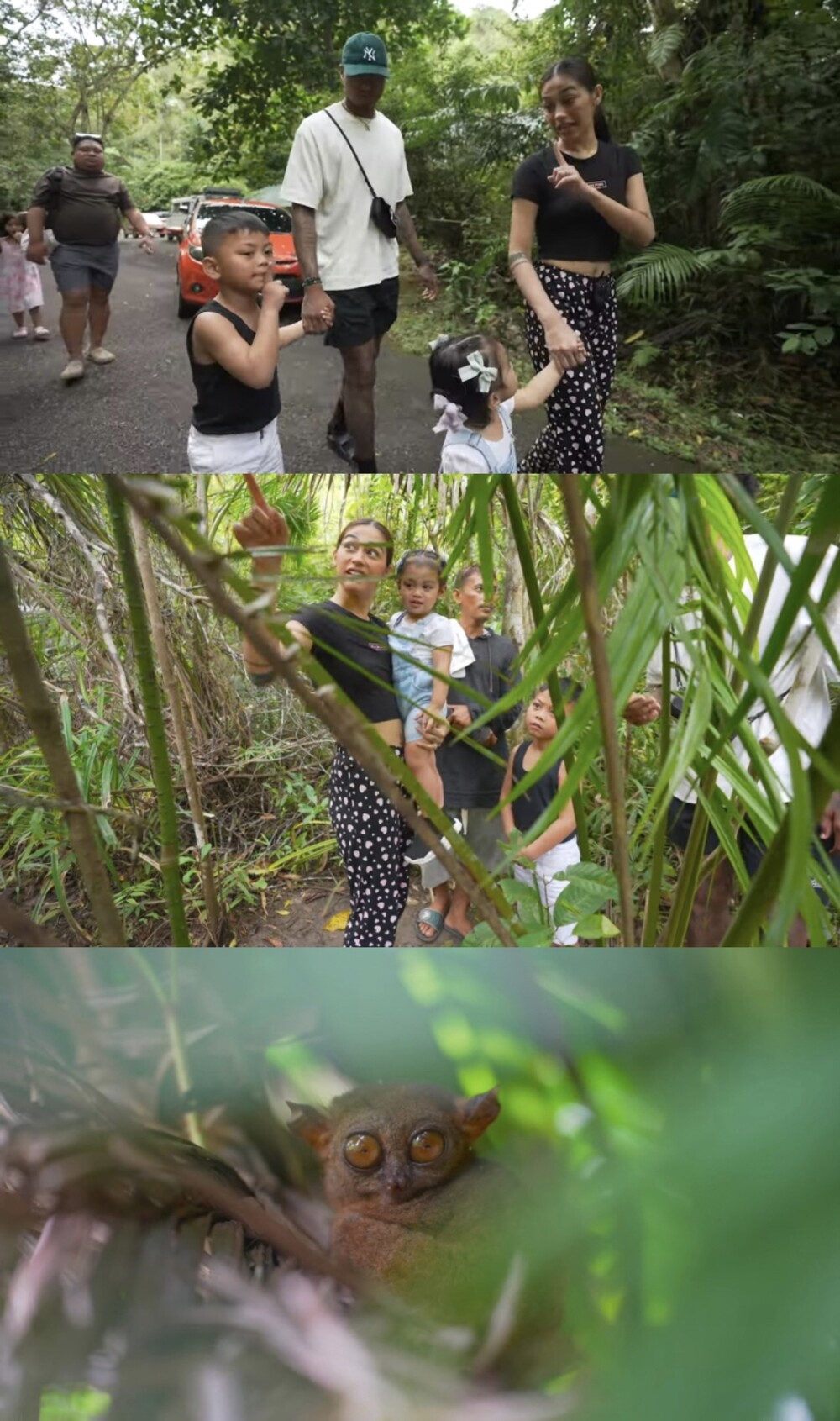 At the age of 18, Zeinab adopted Lucas. In May 2021, she welcomed Zebbiana "Bia" Ruiz into the world, with former partner Daryl Ruiz, better known as Skusta Clee.
In June 2023, she confirmed her relationship with Bobby.
READ MORE: