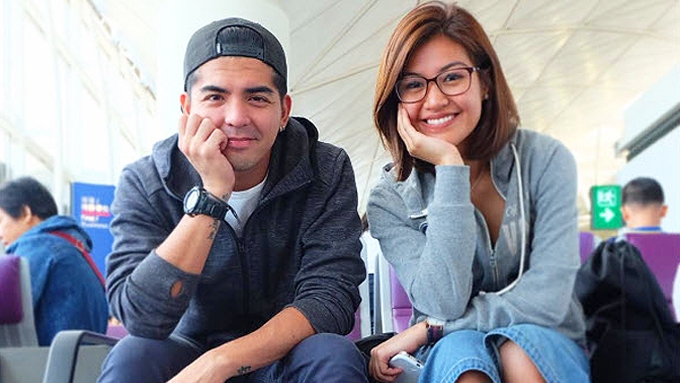 ---
Mark Herras and Wyn Marquez made a quick trip abroad together over the week.
Both flew to Hong Kong, and it was their first trip together outside the country.
Part of their itinerary: Disneyland Hong Kong and Ocean Park.
Mark and Wyn were openly romantic on Instagram, even posting video of saying ′I love you′ to each other.
On Mark's Instagram account, he posted a photo of them with the caption, ″Yup!! Our first trip together.
"Thank you for being with me ga & you're the only person I want to be with... thank you sa mga natutuwa sa pictures namin maraming salamat po.
"So panggga hanggang sa susunod at marami pa nating trip!! I love you!! ikaw lang :)″