Troy Montero and Aubrey Miles recently flew to Japan for part two of their backpacking trip.
It can be recalled that last March, the two went to Tokyo and Kanagawa.
This time, the adventure-seeking and fitness-enthusiast couple chose Kyoto, Nagoya, Ozaka, and Tokyo as their destinations.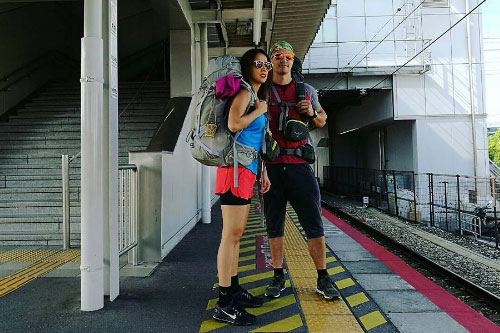 On Instagram, Aubrey enumerated the reasons why backpacking is not just practical but enjoyable, too.
How?
1. Travel light.

Bring only your essentials.
Inside Audrey's bag were seven sets of clothes, two jackets, three caps, a pair of shoes, and slippers.
She also brought a micro towel because it dries fast, and is lighter.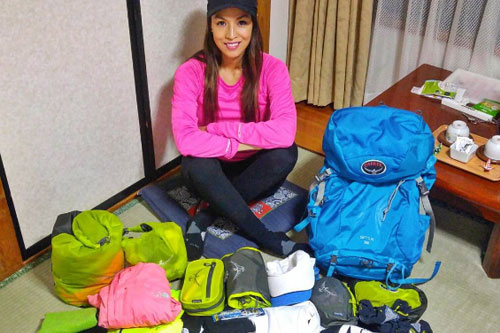 2. Prepare an "everyday carry."
This contained the "I will need or use them more than once" stuff like disposable underwear, lightweight umbrella, ziploc, SPF oil-free lotion, rechargeable fan, raincoat, extra battery/ power bank, and a tote bag.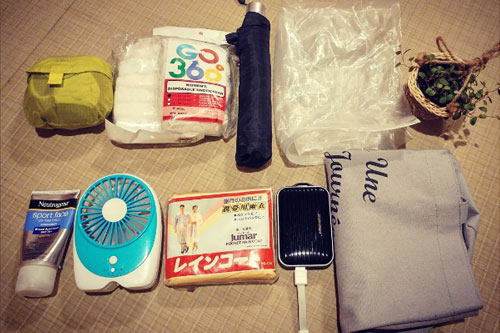 3. Research!
Aubrey reminded her followers that "safety" should never be taken for granted.
So if you plan hopping from one capsule hotel to another, note their accessibility to public transport and the places in your itinerary.
For example, the condo unit they rented in Tokyo was "pretty decent," and was right in front of the Ramen museum.
Aubrey experienced sharing their room in Kyoto with four people.
But she looked at it as a way of meeting new friends.
One of her captions read, "Don't be scared to go backpacking guys.
"You just need to prepare by researching where you want to go and stay."
4. Where to stay? Plan ahead.
For day one, the couple picked capsule hotel Oak Hostel Cabin.
Troy described their "rooms" as "his and hers."
An overnight stay, according to Aubrey, was worth 1,500 pesos.
It has clean bathrooms/shower, separate toilets, lounge, and decent lockers.
For Day Two, Troy and Aubrey rented a private condo unit.
For Day 3, they experienced sleeping in a traditional Japanese room.
You really have to check the cleanliness.
5. Explore.
Troy recommended Nyafe Melange, a cat cafe in Ebisu.
According to him, "Pay a little entrance and enjoy a cappuccino while hanging out and petting around 25 cuddly cats."
The said cafe is just a short walk away from the west exit of Ebisu JR station.
Aside from the cat cafe, the couple also enjoyed a night of ramen at the Shin-Yokohama Ramen Museum, a three-story building where you can find branches of famous Ramen restaurants.
They also went to the Ise Grand Shrine, one of Japan's most sacred Shinto shrines, where they witnessed young girls performing an Okagura blessing routine.

Located in Mie Prefecture, about an hour from Nagoya, the shrine is the home of Sun Goddess Amaterasu, who is the supreme deity in Japan's pantheon of gods.
A part of Troy's captioned mentioned, "At one point I could feel all the little hairs on my nape stand. Hauntingly beautiful songs."
Aubrey also found a good tea place.
Their Japan escapade wouldn't be complete without snaps at the famous Universal Studios Globe.
6. Check the activities you can do.
Aubrey said it was their first time to "take a row boat."
They also did some biking around the city.
In short, make as many memories as you can.