Alden Richards entertained his fans in London for his show At Last in London.
The GMA-7 actor performed with London-based Pinoy talents last October 2 (London time) at the Troxy Theatre.
On the side, the Pambansang Bae explored the top spots in United Kingdom.
In his interview with 24 Oras, the Kapuso star admitted that England in fact is one of his must-go countries.
Alden admits, "Isa po sa mga list ko na countries of destinations is to go here in London, to see how it looks, kasi I've only been seeing this sa mga magazines, sa TV."
His first stop was the young and trendy London.
He visited the Warner Brothers Studio famous for its Harry Potter franchise.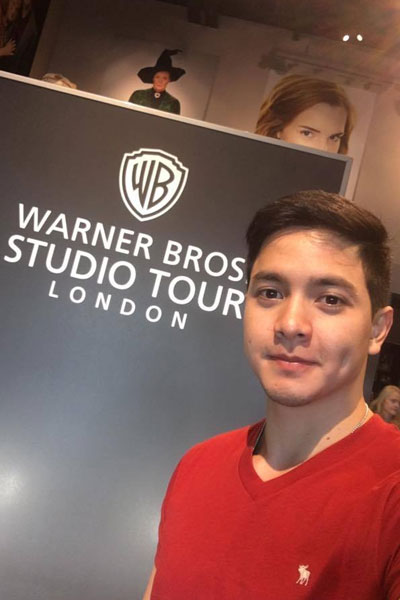 Like any other tourist, he enjoyed the attractions in the Harry Potter Studios.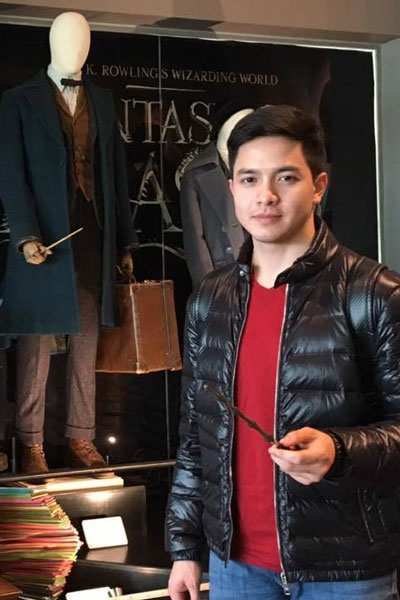 Look, he even snapped a quick selfie with the wax figures of Dumbledore and Professor Snape!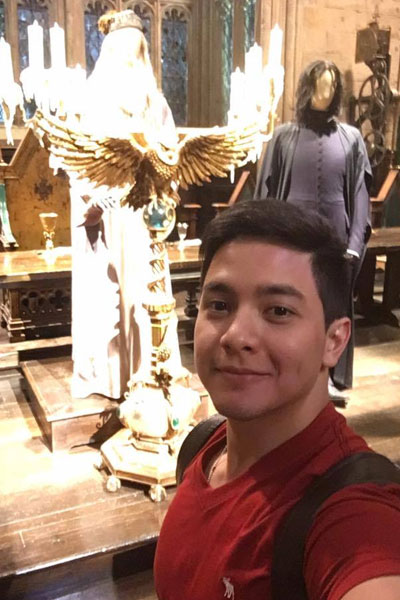 Any Harry Potter fan would know that in the wizarding world, the Hogwarts School of Witchcraft and Wizardry students would have to board the Hogwarts Express at the King's Cross Station to get to and from Hogwarts.
Alden at the Platform Nine and three-quarters:


The Pambansang Bae sippin' his butterbeer.
Does it really taste like "a little bit like less-sickly butterscotch?"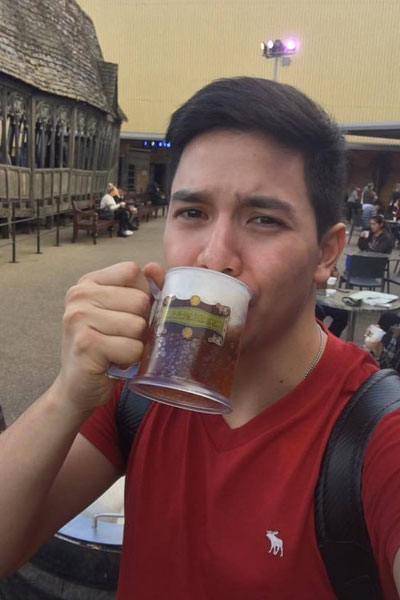 Alden dropped by the gates of Buckingham Palace, the neoclassical designed building where the reigning monarch of the United Kingdom resides.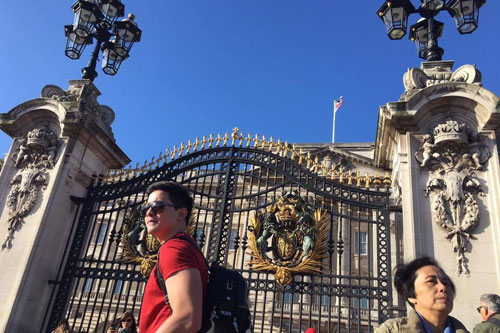 He did pass by Abbey Road too.
Yup, this is where the iconic band The Beatles shot their album cover.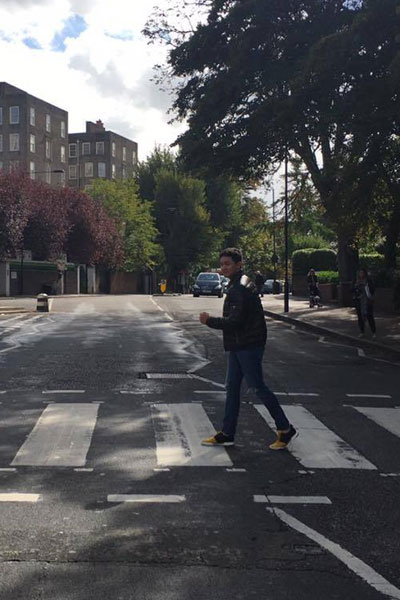 Next stop, Alden got a taste of London's famous street food.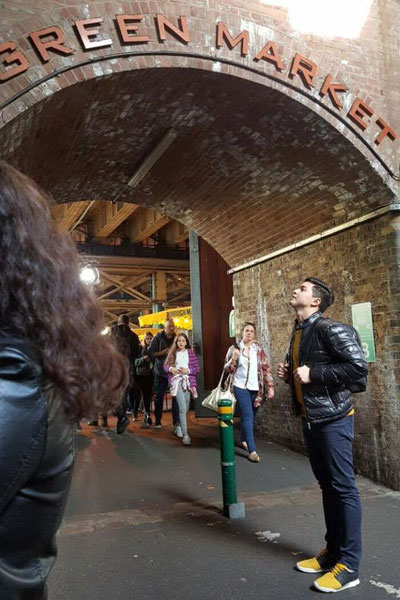 The TV host-actor tried out some oysters in Borough Market, an enormous indoor market known for abundant fresh products.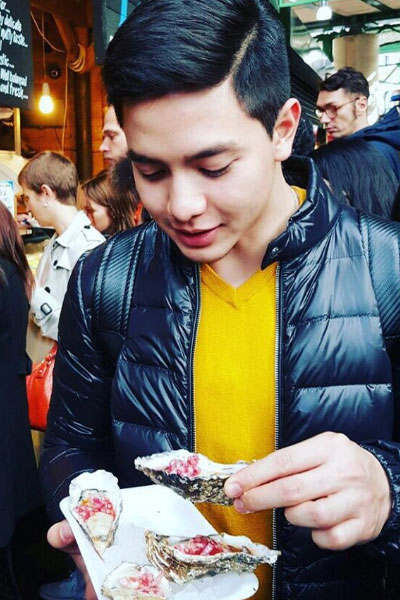 Of course, he diddn't miss having a photo with one of London's iconic symbols, a red telephone box.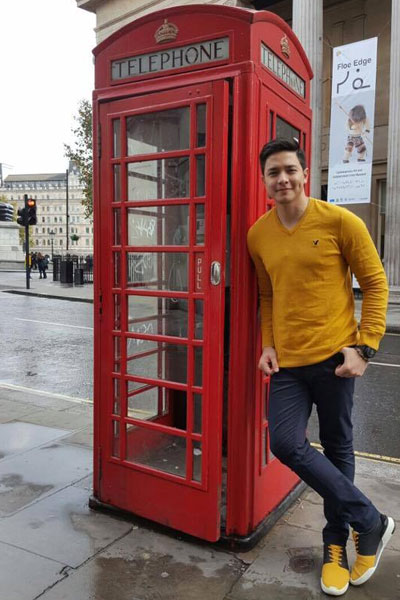 Here are the top destinations that Alden visited in the UK:
The iconic Houses of Parliament and Elizabeth clock tower, commonly called Big Ben.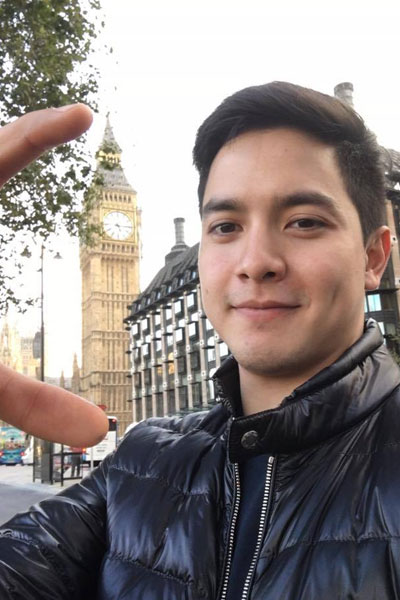 The Shard, a 95-storey skyscraper, which is one of the tallest buildings in the United Kingdom.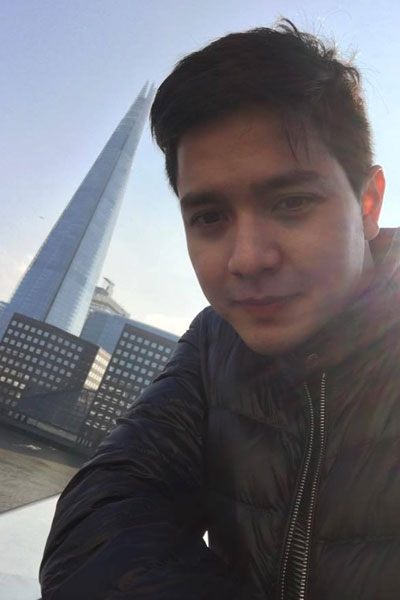 The 300-year-old The Monument, or The Monument to the Great Fire of London, was designed by one of the most highly acclaimed English architect to commemorate the Great Fire of London and to celebrate the rebuilding of the City.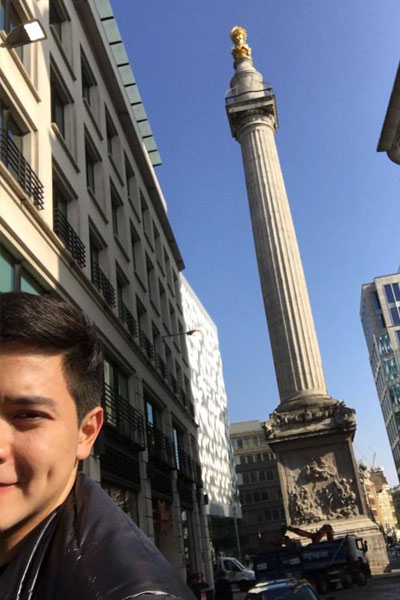 The London Bridge ...
Would you let the London Bridge fall down, Alden?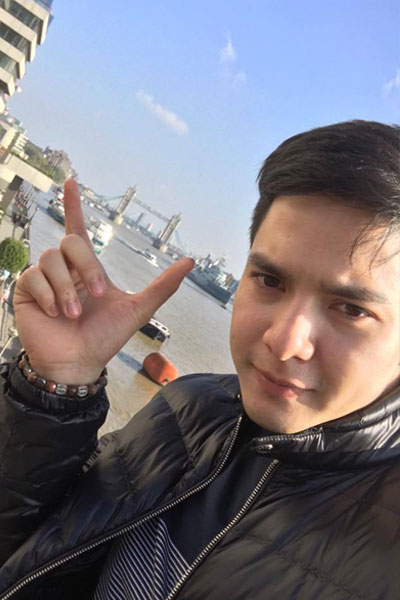 Finally, before leaving London, Alden and his team also visited St. Paul's Cathedral.
The historical hot spot is the mother church of the Diocese of London, and it sits at the highest point of the city.
It is the wedding church of Prince Charles of Wales and Lady Diana.