PRESS RELEASE
Camayan Beach Resort served as a venue for an inspiring event last year, December 27, 2016, at around 5:30 p.m.,
Resort guests and staff were treated to a rare sight as 91 Olive Ridley sea turtle hatchlings were successfully released.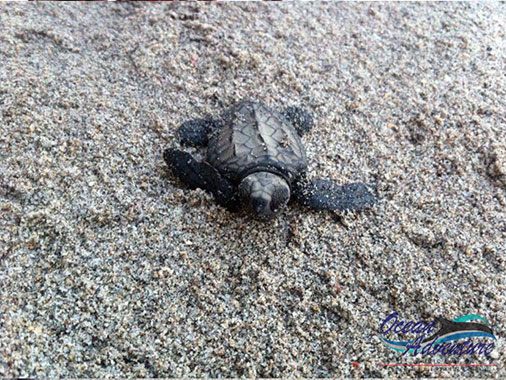 The batch was the first of seven Olive Ridley nests that are currently under the care and monitoring of the resort's resident aquarists.
Tagged as vulnerable or likely to be an endangered species, female Olive Ridleys typically return to the very same beach from where they first hatched to lay eggs.
Thus, for many years, the shore of Camayan Beach Resort has been the nesting ground of many generations of Olive Ridleys.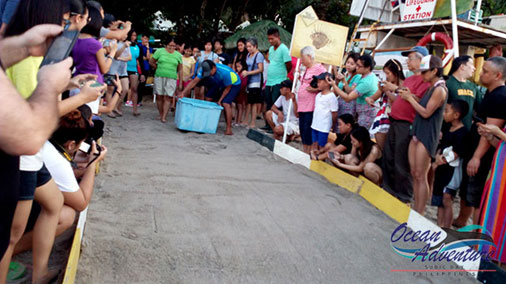 Yearly, these resident turtles go back "home" to lay eggs in the hopes that the next generation will survive the many threats to their species.
The annual return of Olive Ridleys is testament to the success of Camayan Beach Resort's efforts to keep its waters and shore safe and clean, not only for its valued guests, but also for its VIP sea turtle residents.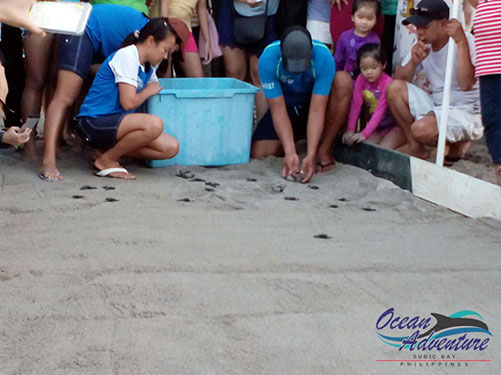 The management is committed to pursuing and continuing efforts that conserve and protect the environment.