Valentine's Day or not, these celebrity couples love to explore various destinations around the world.
Travel has been a great part of their relationship, filling it with unforgettable memories and unique adventures.
Whenever the opportunity arises, expect these lovebirds to fly out of the country for some quality time away from the limelight.
Anne Curtis and Erwan Heussaff
In the six years that they have been together, the two have been to more than 20 countries and five continents.
In 2016 alone, they traveled to eight countries.
Richard Gomez and Lucy Torres
Having been married for 18 years have brought Richard and Lucy to so many countries—U.S., United Kingdom, France, Malaysia, Singapore, Japan, Hong Kong, Macau, Vietnam, Canada, etc.
Early this year, they had their honeymoon in Spain.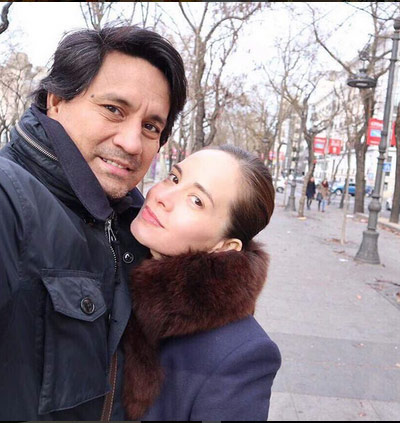 Vic Sotto and Pauleen Luna
For their first anniversary as husband and wife, Vic and Pauleen headed out to Kenya, Zambia, Zimbabwe, and Botswana.
But Bossing and Poleng have also been to Canada, United Kingdom, Japan, Hong Kong, Maldives, Thailand, and U.S.
"Pasyal" is their stress reliever.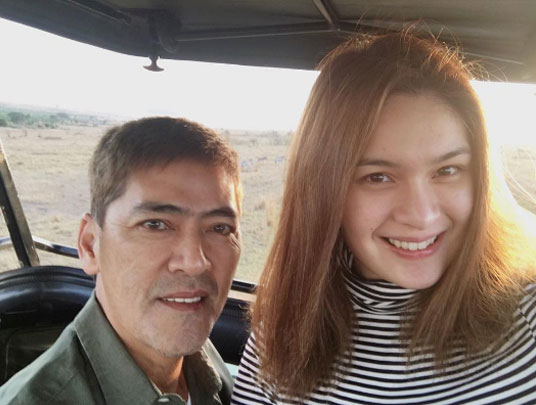 Marian Rivera and Dingdong Dantes
These lovebirds fly at least once in a year.
Among the countries DongYan (their moniker) visited were Spain, Japan, South Korea, Macau, Hong Kong, Canada, Vietnam, Malaysia, Thailand, and Singapore.
Their trip to the U.S. in September 2016 was extra special because it was the first time Baby Zia flew out of the country.
They also spent the holidays in Bali, Indonesia, before the year ended.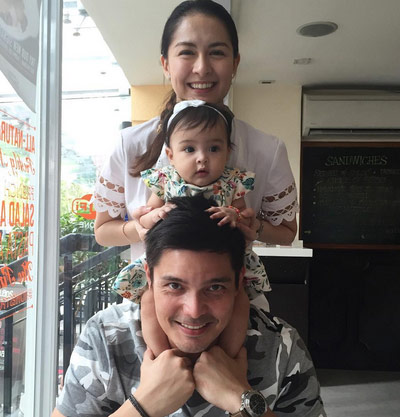 Ruffa Gutierrez and Jordan Mouyal
Part of Ruffa and Jordan's #CoupleGoals this year are "new adventures" and "exotic destinations."
This globe-trotting couple have been to France, Italy, Japan, Dubai, Hong Kong, Indonesia, China, and their favorite Thailand.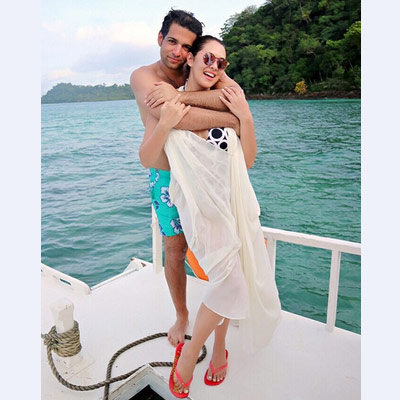 Billy Crawford and Coleen Garcia
The two have traveled to U.S., South Africa, Maldives, Spain, Hong Kong, Japan, Thailand, etc.
In one of her interviews, the bride-to-be said, "I guess one of the reasons why we're a strong couple right now is because we travel a lot.
"So we know every single thing about each other. Like, we know the other person doesn't want to do this and we know that this person, you know, can't stand this, even the way we pack, the way we handle ourselves, the way we take care of ourselves when we're not in our comfort zones. "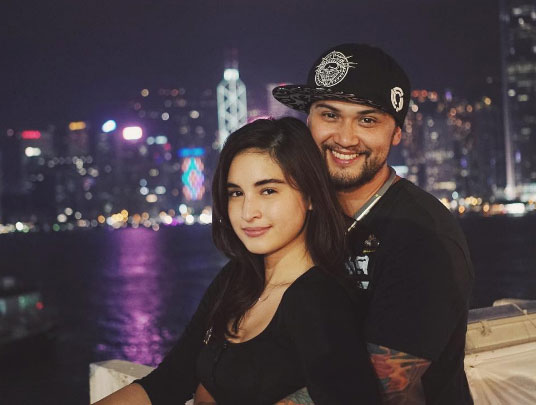 Isabelle Daza and Adrien Semblat
Their trip to Turkey back in August 2015 was among the most memorable. It was where the French businessman proposed to Isabelle.
Last year, they tied the knot in Tuscany, Italy, and attended the weddings of of their friends Solenn Heussaff and Nico Bolzico in France, and Georgina Wilson and Arthur Burnand in United Kingdom.
Also included in list of countries they have so far visited: U.S., Argentina, Australia, etc.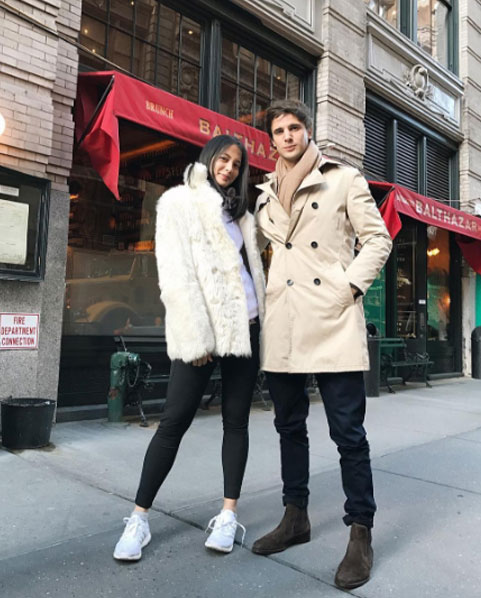 Jericho Rosales and Kim Jones
Apart from wanting to visit every island in the Philippines, Jericho and Kim hope to explore the world together.
Usually, he's her photographer, and the lovely blogger is the subject of their beautiful photos.
They have been to the fashion capitals of Paris and New York, and have also enjoyed sightseeing in Los Angeles, Melbourne, Barcelona, Madrid, Kuala Lumpur, and Osaka.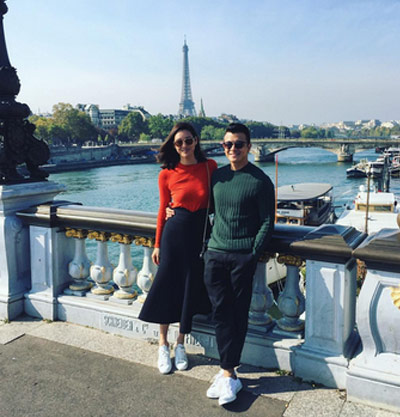 Kaye Abad and Paul Jake Castillo
Whether it's for a triathlon event or a family vacation, newlyweds Kaye and Paul Jake are each other's travel buddies.
They have been to Hawaii, Las Vegas, New York, Dubai, Hong Kong, and Japan.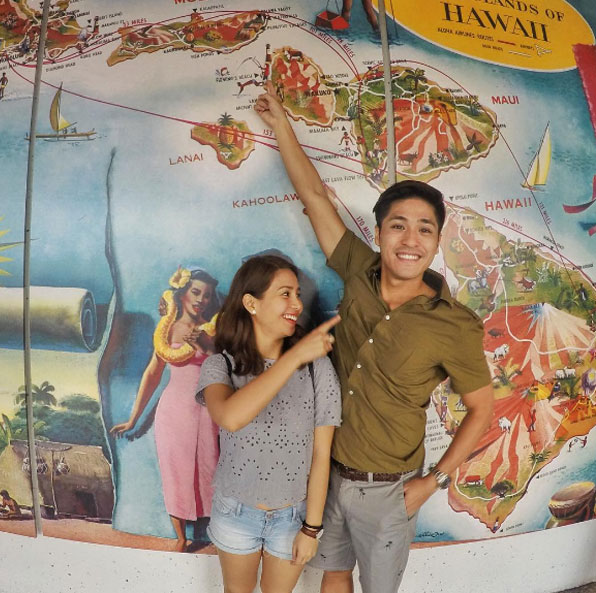 Yeng Constantino and Yan Asuncion
In between the concerts and gigs, Yeng and Yan make it a point to recharge with an adventure.
For their honeymoon back in 2015, the couple flew to Maldives. Their first Christmas as husband and wife was spent in Korea.
Other adventures were in Mauritius, Australia, Singapore, Hong Kong, and recently in Kenya.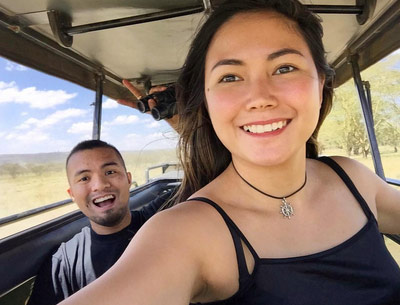 Megan Young and Mikael Daez
Even before Mikael admitted his six-year relationship with Megan, their travels around the world have already been documented by Instagram.
Did you read about their trip to South Africa? How about their secret rendezvous in London? Their "biglaan" trip to Japan?
They have also visited Singapore and Hong Kong.
According to Mikael, he actually sets aside funds for his travels, so, we can expect more trips for these two.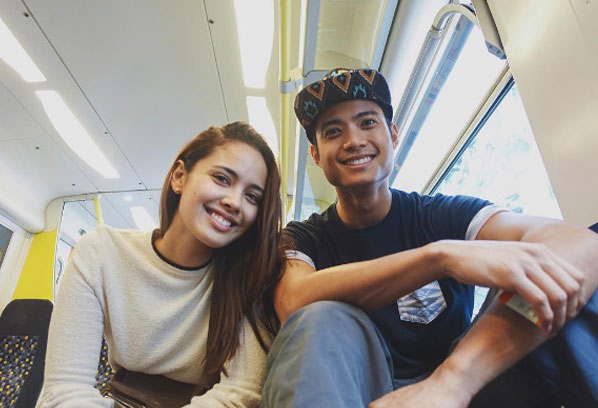 Tuesday Vargas and Coy Placido
Food and travel go hand-in-hand for Tuesday and Coy.
The couple indulge themselves with the country's cuisines and eat like the locals do.
They have already made their rounds in India and Asia, touring places Cambodia, Vietnam, Bali, and Bangkok.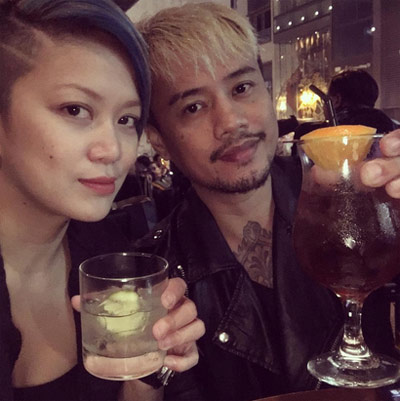 Other couples who also love to travel: Aga Muhlach and Charlene Gonzalez, Aubrey Miles and Troy Montero, and KC Concepcion and Aly Borromeo.