Despite her stature as a K-pop superstar, the Philippines has remained close to Sandara Park's heart.
Remember her guesting on Korean travel-variety program Battle Trip last year?
The singer/actress became a tourism ambassador of sorts for her second home.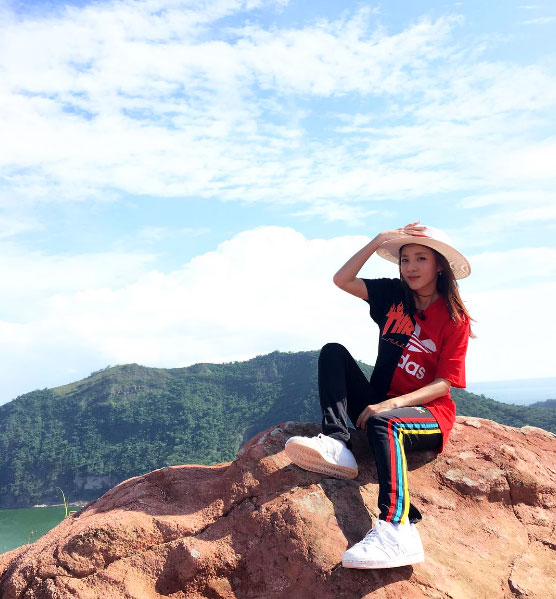 On the show, two teams would travel to a destination of their choice and showcase different tourist spots.
The studio audience would then vote for their preferred travel destination.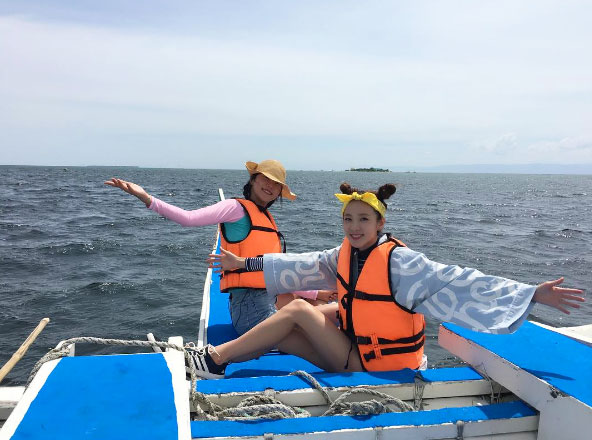 Earlier this year, Sandara and her best friend Korean model Hyoni Kang returned to the show, and presented more of what the Philippines has to offer through her aptly-named "Dara Tour."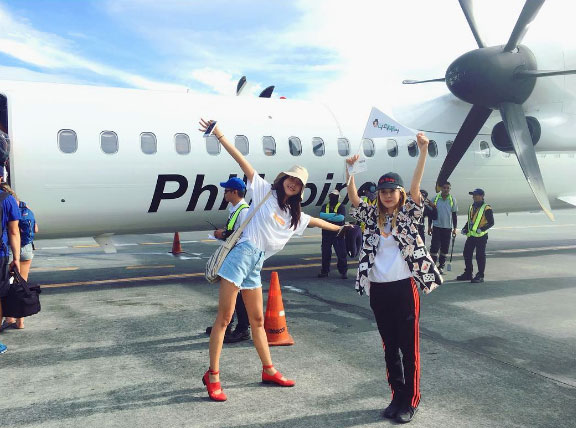 ADVERTISEMENT - CONTINUE READING BELOW ↓
Last year, the former 2NE1 member came up with "beginners" and "intermediate" tour packages to for a three-day, two-night stay in the Philippines.
The studio audience then chose the opposing team's destination, Vietnam, over Sandara's.
This time around, Sandara and Hyoni flew back to the country, and introduced the "advanced" tour package which showed the "best of both worlds."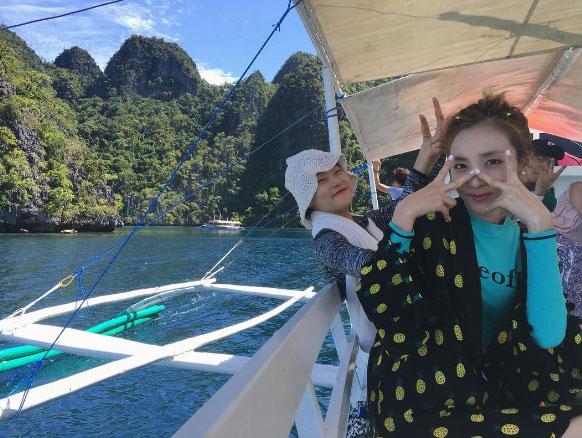 First stop: Coron, Palawan
Sandara considered Coron as "the most beautiful island" among our islands, and described it as a place where "the emerald sea and the blue sky reflect each other."
Hyoni and the rest of the studio members were completely mesmerized by the island's natural beauty.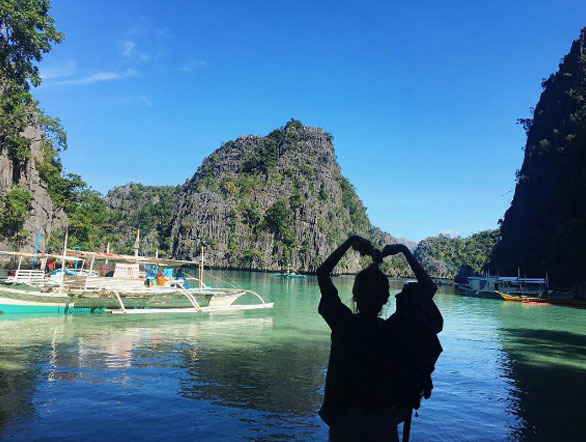 Upon arriving in Coron, their first stop was Tapyas Hill, where Sandara and Hyoni witnessed the breathtaking sunset.
One of the hosts described it as "the most beautiful sunset view" seen on the show so far.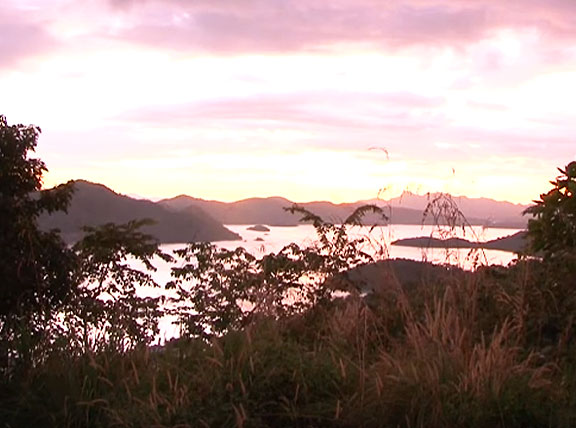 The following day, Sandara and Hyoni went island hopping, taking the crew to Kayangan Lake, which Sandara referred to as an "iconic spot."
The crystal blue waters and the picturesque landscape instantly captivated Hyoni.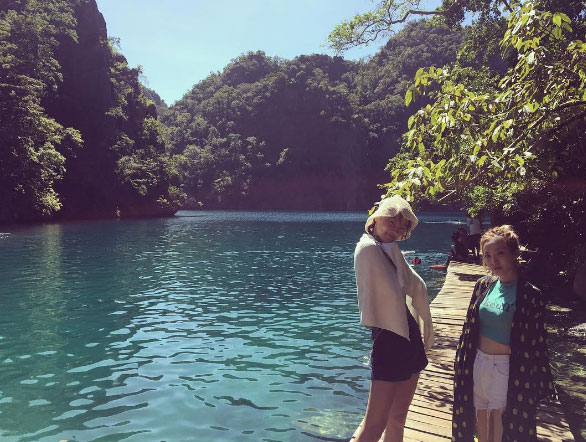 After a peaceful swim at the lake, they took another boat ride to Skull Wreck, and did some snorkeling.
For lunch, Sandara and Hyoni went to Smith Beach.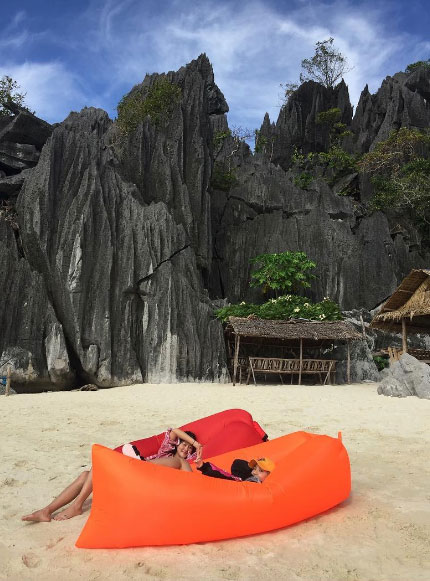 The Pinoy Boyband Superstar judge decided to finish their Palawan leg at the Maquinit Hot Springs.
Food Adventure: Bulalo, Tocilog, and Tapsilog
In last year's episode, Hyoni was able to try ube sinigang.
Admittedly, the Korean model didn't grow fond of the taste, so Sandara introduced her to another soup dish, bulalo, during their first night in Coron.
They enhanced the flavor with chili toyomansi sauce.
Another set of Filipino dishes that Hyoni tried were tapsilog and tocilog.
Hyoni loved the taste of tocino, and called it her "favorite food in the Philippines."
Meanwhile, tapa tasted like "expensive beef."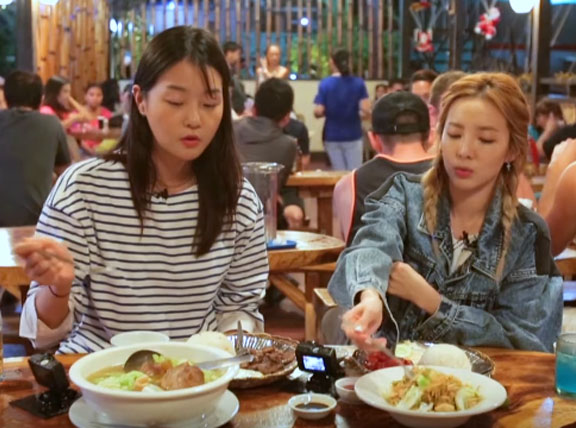 Second stop: Intramuros, Manila
After Palawan, Sandara and Hyoni returned to Manila.
With the flight to South Korea departing at midnight, they picked areas near the airport. One of the stops was Intramuros.
In this segment of the tour, Sandara shared some trivia about our history.
For Hyoni's part, she experienced her first kalesa ride.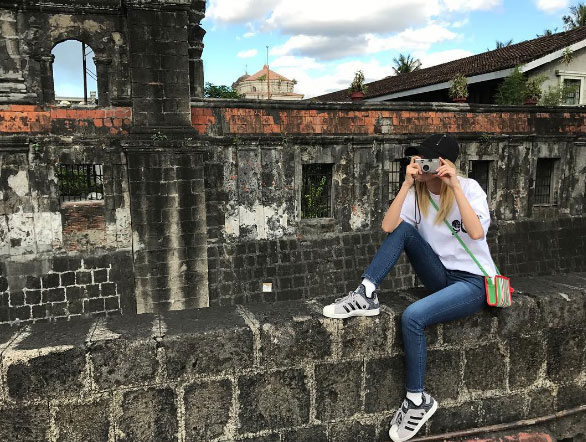 Food Adventures: Alimango and Pinoy desserts
She and Hyoni also went to Red Crab to indulge on scrumptious crab dishes with garlic rice.
The latter was reintroduced to sinigang, and got a better experience with its seafood variant.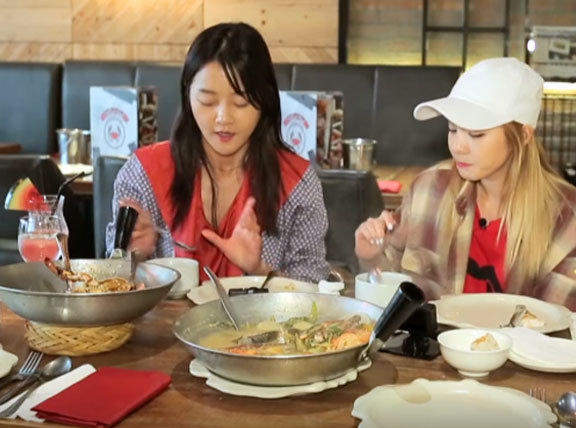 For dessert, Sandara took the crew to Aristocrat Restaurant, and ordered three popular Pinoy sweets.
Leche flan became Hyoni's instant favorite given its similarities to pudding.
Puto bumbong, still according to Hyoni, had an "unfamiliar yet familiar" taste.
Buko pandan's mix of coconut and jelly was not too appealing to the model.
It may be recalled that Sandara let her try halo-halo last year.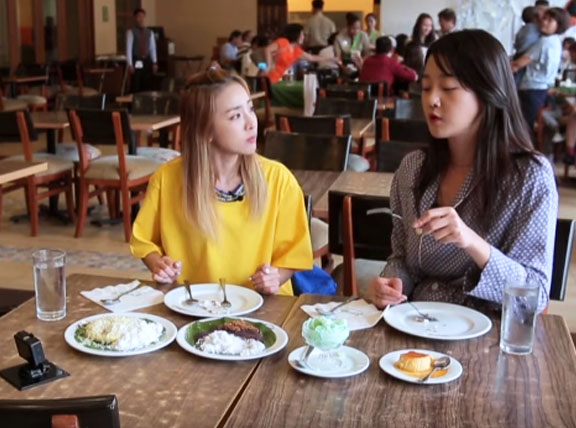 At the end of the second "Dara Tour," Hyoni concluded that Philippines is indeed a country with "endless charms."