When you think about celebrities' cars, you imagine extravagant vehicles beyond your reach. What you don't realize is the biggest stars in showbiz are wise spenders, just like most people. Celebs like Anne Curtis and Gerald Anderson are more than willing to spend on comfort, but if they can get all the features that fit their needs and lifestyle—like in a car, for example—at a price that gives them excellent value for their money, even better.
That's why Anne's and Gerald's car of choice is the All-New Toyota Vios.
Not only is it a practical pick (SRP starts at PHP659,000) even for people without a celebrity salary; it also comes with useful features that can help make driving more reliable and even pleasurable, and owning a car, more fulfilling. Here are the reasons celebrities choose the All-New Toyota Vios:
1. IT'S EASY TO DRIVE.
Though artistas appreciate the convenience of having a driver when they're going from one taping to the next, they also like to drive themselves around particularly during their downtime. With the All-New Toyota Vios, they get to experience an easier time on the road.
This model comes with features that make driving a breeze, in particular, power steering so that driving never feels like a workout. With this model, there is also an option to choose between a manual transmission (or a stick shift) and continuously variable transmission (CVT). This means you can pick a model that suits your driving style.
2. IT HAS COOL ENTERTAINMENT FEATURES.
Even celebs like Anne and Gerald prefer driving with their favorite music on. The All-New Toyota Vios has Bluetooth, USB ports, and auxiliary cable ports that allow you to play music from any device. Upgraded models also come with a touch-screen display that makes it easier to control your playlist, as well as weblink for both Android and iOS, so your phone connects seamlessly with the car.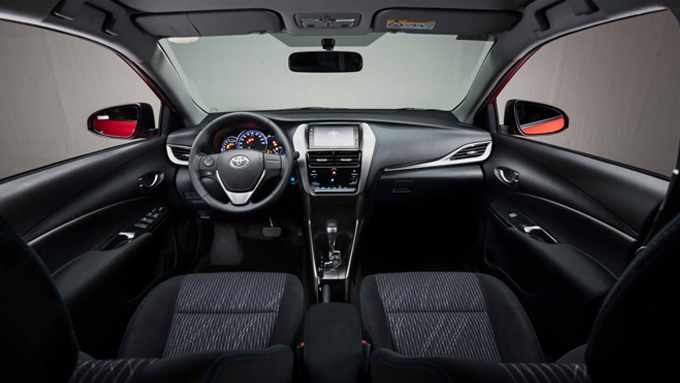 3. IT PRIORITIZES YOUR SAFETY.
Like most people, safety is a big concern for celebrities, and this includes the cars they drive. This Toyota model comes with hill-start assist control (which helps you start the car on those pesky slopes!) and stability control to help you avoid swerving.
It also has seven airbags to protect you and your passengers in case of accidents and an anti-lock braking system that makes sure the car stops whenever you want it to stop.
4. IT'S MAPORMA.
Speaking of the car's body, Toyota gave the new Vios a stunning design with a high-end feel both inside and out—something celebrities with an eye for style like Anne and Gerald can appreciate. Beyond aesthetics, the interiors are designed with comfort in mind, with ample space for all passengers and seats that make you feel immediately at home.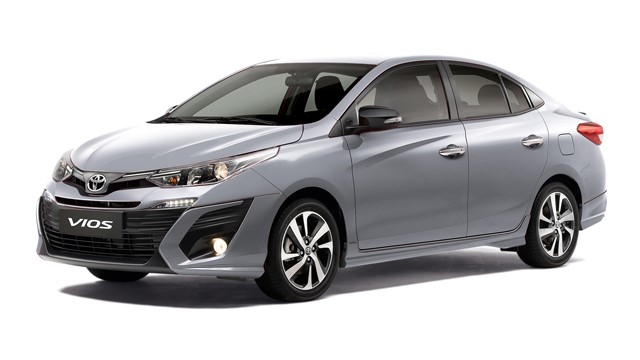 5. IT'S VALUE FOR MONEY, NOT JUST NOW BUT IN THE LONG RUN, TOO.
The All-New Toyota Vios is friendly on the pocket even after you buy it. The CVT model, in particular, has a technology that helps improve fuel economy and fuel mileage by keeping the engine operating efficiently. Promising to deliver quality, durability, and reliability, the Vios is also designed for more manageable maintenance.
You can learn more about the All-New Toyota Vios and its features from Anne and Gerald themselves. Watch this testimonial video from the two stars:
Visit your nearest Toyota dealer to learn more about the All-New Vios. You can also follow Toyota Philippines on Facebook for updates, and check out the car's features on the official website.
Website
http://toyota.com.ph/
Read the story? Tell us what you think!
How and where can I get this?