Saving for a European tour? How about a quick getaway to Bali, Indonesia?
Here's a little secret: You can enjoy incredible experiences without spending so much on airfare.
The Philippines has plenty of alternative locales—beautiful in their own right—that can offer experiences with the same vibe minus the hefty cost.
If you want to go on a Saharan Desert Tour in Morocco, visit:
LA PAZ SAND DUNES IN ILOCOS NORTE
By all means, the Sahara Desert in the African continent should remain on your bucket list. But if your budget doesn't allow it, why not consider the La Paz Sand Dunes in Laoag, Ilocos Norte? This glistening stretch of coastal desert offers the same golden views and amazing sunsets, although you get to traverse it in a desert buggy instead of a camel.
Travel time from Metro Manila: 8 to 9 hours by car, then walk to the dunes or hire a 4x4 buggy
If you want to see the ruins of Ancient Greece, go to:
FORTUNE ISLAND IN BATANGAS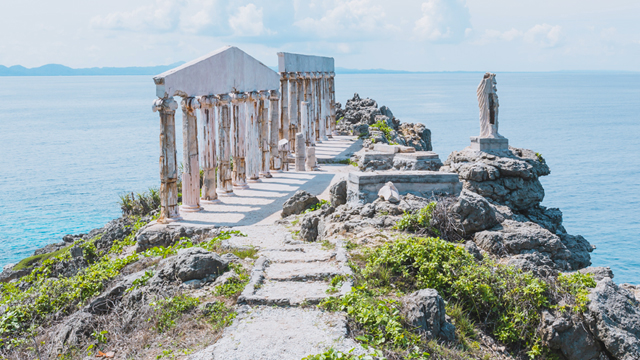 It's easy to fantasize about seeing the ancient ruins of Greece, from the Acropolis of Athens to the Temple of Apollo in Delphi. Hope isn't lost if your budget isn't enough to cover a plane ticket as there's a worthwhile alternative in Batangas. The abandoned Fortune Island in Nasugbu offers a similar backdrop with its dusty stone steps, crumbling Ionic-style columns, and decaying limestone statues.
Travel time from Metro Manila: 3 hours by car, then 1.5-hour boat ride to the island
If you want to stroll around a quaint Spanish town, check out:
PILA TOWN IN LAGUNA
Experience a little bit of Spain in the historical town of Pila in Laguna. It's a short drive from Metro Manila to this heritage town, where the landmark buildings, stone churches, and colorful houses resemble that of the old towns in Madrid or Cordoba.
Travel time from Metro Manila: 2 hours by car
If you want to see the magnificent volcanic lakes of Indonesia, take a trip to:
LAKE PINATUBO IN ZAMBALES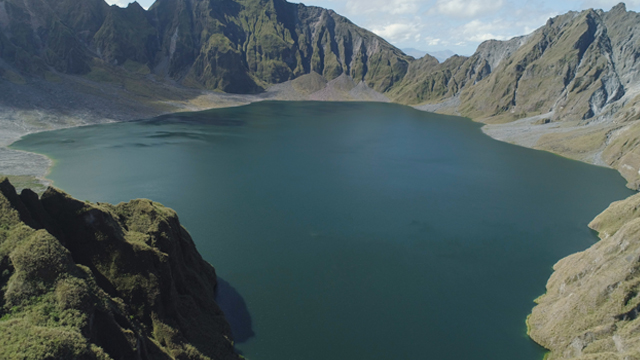 Indonesia is home to the Kelimutu volcano, which contains three jaw-dropping summit crater lakes of varying jewel-like colors. But the cost, time, and logistics of getting to Indonesia may be a bit of a problem. Enter the equally striking Lake Pinatubo in the boundaries of Zambales and Tarlac. The majesty of its blue-green waters is only eclipsed by the fact that this natural wonder was only created in 1991, after the devastating eruption of Mount Pinatubo.
Travel time from Metro Manila: 2.5 hours by car to Pinatubo base camp, rent 4X4 to the trekking point, then 2-hour trek to the crater
The best thing about these stunning destinations: You and your family don't even have to board an international flight to get to them. These destinations are all accessible by car from the country's capital. And just like an artista, you can also travel in style and comfort—without compromising safety—with the All-New Toyota Vios. This latest model has a fresh new look—bolder, sportier, and a worthier addition to those travel selfies—not to mention a range of features that help you have an enjoyable drive.
And just like traveling to these destinations, owning the All-New Toyota Vios is within reach. Toyota Motor Philippines is offering a special promo exclusively for overseas Filipino workers. OFWs and seafarers can drive home a new Toyota Vios XE CVT for a low monthly payment of PHP7,394 (50-percent down payment, 60 months to pay). Promo is only until March 31 so inquire today at the Toyota dealership nearest you.
Be sure to check out other available—but limited—offers that make owning a Toyota easier.
To learn more about the All-New Toyota Vios, follow Toyota Philippines on Facebook or check out its official website.
Website
http://toyota.com.ph/
Read the story? Tell us what you think!
How and where can I get this?