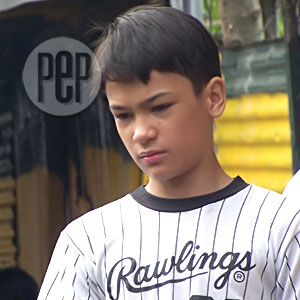 ---
One of the most acclaimed indie films last year, Ang Pagdadalaga ni Maximo Oliveros (The Blossoming of Maximo Oliveros) continues to get recognition abroad.
Directed by Auraeus Solito, Maximo Oliveros is one of the five nominees for Best Foreign Film in the 2007 Independent Spirit Film Awards. The other nominees are 12:08 East of Bucharest (Romania), Chronicle of an Escape (Argentina), Days of Glory (France/Morocco/Algeria/Belgium), and The Lives of Others (Germany).
The 2007 Independent Spirit Awards will be held on February 24, 2007.
Founded in 1984, the awards were originally known as the FINDIE ("Friends of Independents") Awards. In 1986, the awards were renamed the Independent Spirit Awards. It was also the first time the members voted on the winners.
Over the past 22 years, Film Independent's Spirit Awards has grown into a vanguard event. Held as a luncheon on a beach in Santa Monica, the Awards ceremony brings together the entire film community to celebrate the best of independent films.
ADVERTISEMENT - CONTINUE READING BELOW
Written by Michiko Yamamoto and Raymond Lee, Maximo Oliveros is the coming-of-age tale of the title character (played by newcomer Nathan Lopez), a gay child who lives with his family of small-time criminals and experiences a real conflict of emotions when he falls in love with a cop.
In a text message to PEP (Philippine Entertainment Portal), Raymond Lee said: "Sana manalo. Sana makatulong [ang nomination ng Maximo Oliveros] na mabigyan ng greater opportunity at wider audience ang indie cinema."

Maximo Oliveros is the first Philippine feature film ever to be exhibited in the Sundance Film Festival, founded by Hollywood actor-director Robert Redford.