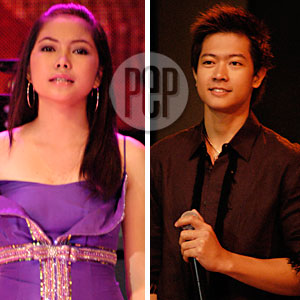 ---

From thousands of hopefuls who auditioned around the world, only 20 of them were selected to be the first batch of scholars in ABS-CBN's reality-based talent search Pinoy Dream Academy. Now, after almost four months, only six scholars remain.
Dubbed as the Headmaster's Honor List of 6, the six remaining scholars are Jay-R Siaboc of Cebu, Chad Peralta of Australia, Yeng Constantino of Rizal, Ronnie Liang of Pampanga, Panky Trinidad of Cebu, and Irish Fullerton of USA.
These six scholars will compete in The Grand Dream Night on Saturday, December 16, at the Araneta Coliseum to become the first Grand Star Dreamer.
The last two PDA scholars who were expelled during the 12th and Final Expulsion Night last Saturday, December 9, were Yvan Lambatan of Baguio and crowd favorite Rosita Bareng of Dubai.
Yvan and Rosita got the lowest number of text and online votes among the eight scholars prior to the final expulsion night.
The first winner of Pinoy Dream Academy will also be determined purely by viewers' votes.
Pinoy Dream Academy is the Philippine version of Endemol's Star Academy that originated in Spain.