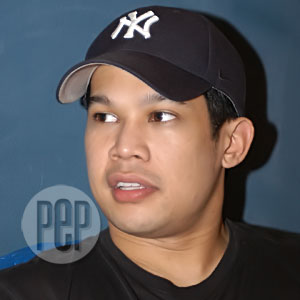 ---
In a live interview with Startalk last December 16, DJ Mo Twister reiterated that the "Forbidden Questions," which is a segment of his radio show Good Times, is just a game.
"Yes, as in 'pag laro, it's a game. We're playing a game on air. I think yung mga taong hindi nakikinig or hindi naiintindihan yun, [don't know] the purpose of the game..." said DJ Mo.
He explained, "I know that in this game, it's a risky game, 'yung ibang tao siguro masasaktan or something like that."
DJ Mo—Mohan Gumatay in real life—even added that his show could also be a form of entertainment.
"It is entertainment, like Startalk is entertainment, like S-Files is entertainment, like all a lot of intrigue and showbiz shows are entertainment. Celebrities are put on the show so they entertain. I know it's medyo scandalous ang dating, but we're playing a game. But we're not there naman to name names on purpose," the embattled host said.
On "Forbidden Questions," the guest celebrity is asked 40 questions that he/she has to answer. The objective of the game is to have the guest answer as many questions while DJ Mo tries to stop him/her by asking difficult questions. The answers of the guest celebrities oftentimes become controversial when showbiz reporters publicize them in newspapers and TV shows.
The radio host admitted that although he is not the person naming the celebrities, he understood his responsibility in the whole picture.
"You know naman, kahit papaano may responsibility ako. It's my radio show, so kung magagalit yung mga ibang tao sa akin... I think naman I would deserve it a little bit," DJ Mo said.
Meanwhile, the Kapisanan ng mga Brodkaster ng Pilipinas (KBP) has started monitoring the morning radio show after the governing body received complaints from celebrities whose names were dragged into the show. According to the KBP, if the complaints have basis, they may decide to impose sanctions on DJ Mo's radio program. However, they still have to follow certain procedures, and one of these steps is to file a formal complaint against DJ Mo to a higher authority.
ADVERTISEMENT - CONTINUE READING BELOW
When DJ Mo heard about this, he said he was hoping the KBP would be fair in judging him. "I know na in other radio stations, nababanggit yung pangalan ko. And a lot of vulgarities are used to describe me on other people's radio stations," he said, with reason.
"Sana if they're gonna look at my show... You know, I think in my personal opinion, I have not done as much wrong as other people have," DJ Mo said.
As a final note, the controversial radio host appealed to those who are angry at him and his show: "Sana you can give the show a chance. If they get a chance to listen I think, I hope, I'm confident na sila rin hindi sila magagalit."