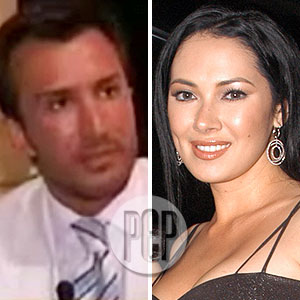 ---
Looks like the Ruffa-Yilmaz soap opera has taken a new dramatic twist.
In an exclusive interview with GMA News aired yesterday, June 7, Yilmaz Bektas divulged that his US-based lawyer is currently working overtime to collect sufficient evidence that would shed light on Ruffa Gutierrez's alleged first marriage to a certain Richard Daloia. If proven, this will be a strong ground to indict Ruffa of bigamy.
Yilmaz's camp, in fact, did confirm that they already have with them some proof that a Sharmaine Gutierrez was indeed married to a Richard Daloia.
The wedding reportedly took place on January 18, 1999 in Clark County, Nevada. They even found out that the couple remain married up to now.
The challenge now for Yilmaz and his lawyer is to prove and validate that the Sharmaine Gutierrez indicated on paper is indeed his ex-wife, Ruffa.
Sharmaine Ruffa Gutierrez is Ruffa's real name.
Yilmaz admitted being caught off guard with all the initial evidence presented to him by his lawyer.
"He checked," Yilmaz said about his lawyer. "Until now, at this present day, they are still married and living in San Francisco [California] at this moment."
Ruffa was based in the US and working for a TV network there when she first met Yilmaz on May 11, 2000 at the Cannes Film Festival.
"It's over. It's closed," Yilmaz stated about his marriage with Ruffa.
The Turkish millionaire mentioned that he first wanted a divorce as early as May 8, but only came to a conclusion just recently—five days ago to be exact.
ADVERTISEMENT - CONTINUE READING BELOW
"I think my lawyers will send it [divorce petition] to the Turkish embassy in Manila," he ended sternly.