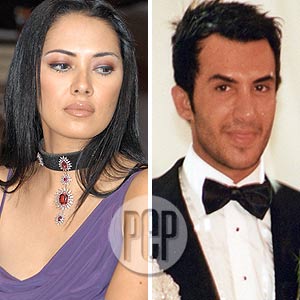 ---
Yilmaz Bektas blames ex-wife Ruffa Gutierrez's newly signed contract with ABS-CBN as the reason they can't patch their differences for good.
In a phone interview with ABS-CBN aired on TV Patrol World, Yilmaz complained that Ruffa is using the contract as an excuse not to fly overseas to meet up with him and discuss their marital conflict, as well as the custody issue on their daughters, Lorin and Venice.
Last Thursday, June 7, Ruffa inked a one-year contact deal with ABS-CBN to serve as a co-host of The Buzz. She is reportedly slated to appear in a teleserye as well.
For some reason, Yilmaz expressed confidence that the said contract will not materialize.
ABS-CBN released a statement saying that Ruffa is legally bound to honor the content of the contract. A top executive also said that the network would stay clear of any personal issues related to the estranged couple.
During the interview, Yilmaz revealed that he's planning to enter the country quietly to visit Ruffa and their children. This decision was brought about by the fact that Ruffa is now avoiding and ignoring all his phone calls.
Ruffa's mother, Annabelle Rama, already mentioned that they're planning to request the government to put Yilmaz under tight watch to avoid his possible entry into the country.
Venting his attention on the local media, Yilmaz once again warned publications, and even interested companies, against publishing or using Lorin and Venice in their commercials or any print-related endeavor. The controversial Turkish businessman repeated his threat to sue anyone who violates his demand.
ADVERTISEMENT - CONTINUE READING BELOW