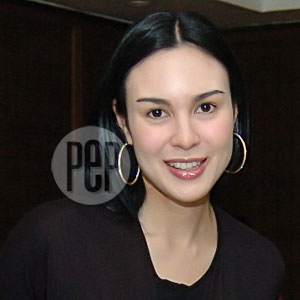 ---
Still taking her sweet time and obviously still not prepared to face the public, controversial actress Gretchen Barretto once again issued a written statement relayed through talent manager-TV host Boy Abunda, which was read today, June 17, at The Buzz. This is still about her controversial "kissing photo" with actor John Estrada.
Gretchen's latest statement came days after Gretchen sent a short text message to selected entertainment press last Friday, June 15, which was first published here on PEP (Philippine Entertainment Portal).
The following is Gretchen's latest statement:
"Allow me to step back even further to observe. It is helpful for me to experience the pain and joy in solitude. It is in this kind of solitude that I consider that there is something in life more powerful than we.


"While doing so can be difficult, but I dare. I have gone in one in a state of humility and surrender and I ask the public please pardon my ways. The only way out of this unchained is through it.
"I certainly am grieving my mistake. I have recognized that there is a God who has allowed me to experience unconditional love through Tony. The kind of love that embraces me while I weep."
Before reading the note, Abunda expressed hope that somehow the letter would help to lessen the amount of controversy and public condemnation thrown at Gretchen after the unfortunate incident.