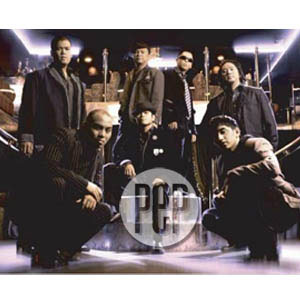 ---
Seems like in the music scene, 'tis the year of breakups and moving forward. Just a few months ago, Rivermaya announced the departure of its main man Rico Blanco.
Local R&B band, South Border, is no stranger to the parting of ways.
In a collective statement last Saturday, August 18, in Startalk, the band formally announced the departure of vocalists, Duncan Ramos and Vince Alaras after years of producing great original music.
"Everything does happen for a reason—this is what we always say—and with this, we announce the departure of Duncan Ramos and Vince Alaras as South Border's front liners," read the written statement.
The remaining members quickly squashed brewing speculations that the separation is clouded with bitterness and animosity.
"Contrary to what critics and rumor-mongering individuals would want to expect, the separation was certainly not an ugly one. People grow and learn a lot of new things and at this point, Duncan and Vince have decided to move on and pursue their careers to greater lengths," explained the band. They hope to continue playing basketball and to hang out with Duncan Ramos and Vince Alaras.
Duncan and Vince also issued their good-bye statement, thanking their band mates and fans for all the wonderful experiences they all shared in the past.
"It gave us the chance to hone ourselves and become better musicians. However, we have arrived at a crossroad where we feel our creative ideas should now take a different route," they stated.
This is the third time that South Border bids goodbye to its front liner, or this time, front liners. Before Duncan and Vince, frontliners Brix Feraris and Luke Mijares left the group on different occasions. Both vocalists pursued a solo career, albeit receiving a lukewarm reception.
Incidentally, South Border is celebrating its 14th anniversary this year.
ADVERTISEMENT - CONTINUE READING BELOW
"We are thankful that we have reached this milestone in our lives. We wish to extend our utmost gratitude to those who have been by our side from the day we released our very first album in 1996," the statement further said.
South Border is currently busy recording a new studio album slated tentatively late this year or early next year. With Duncan and Vince as vocals, they produced hits like "Rainbow," "Ikaw Nga," and "The Show."