England's Jack Heslewood was named Mister World 2019.
India's Rohit Khandelwal, who won the male pageant in 2016, crowned his successor in the pageant's finale held at the Araneta Coliseum on Friday night, August 23.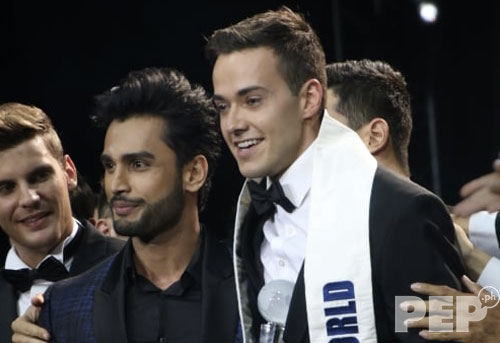 Jack bested other 71 contestants all over the world.
South Africa's Fezile Mkhize was first runner-up, while Mexico's Brian Arturo Faugier González was second runner-up.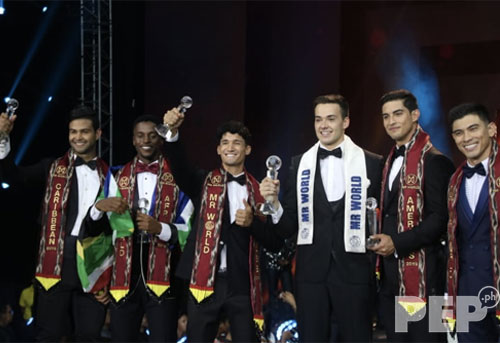 Completing the top five finalists were Brazil's Carlos Wilton Teodoro Franco and Dominican Republic's Alejandro Martínez.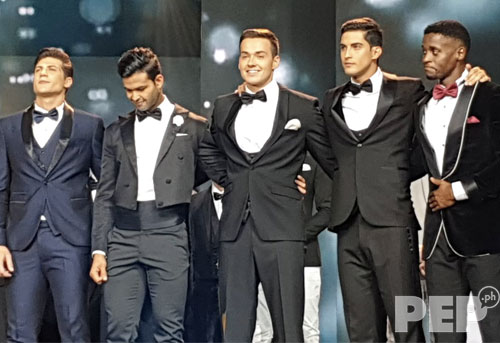 Philippine bet Jody Baines Tejano Saliba, aka JB Saliba, made it to the Top 12.
Before the finals night, the contestants of Mister World 2019 underwent fast-track challenges, which guaranteed them a spot in the top 12.
The candidates who won the fast-track challenges were:
Sports Challenge

-

Fezile Mkhize from South Africa

Extreme Challenge

-

Wayne Walsh from Ireland

Talent & Creativity

-

Mikaele Henry Ahomana from Tonga

Top Model

-

Brian Arturo Faugier González from Mexico

Multimedia Challenge

-

Akshay Jung Rayamajhi from Nepal
Other candidates who made it to the Top 12 included Lebanon's Jean-Paul Bitar, Northern Ireland's Adam Steenson, and Austria's Alberto Nodale, who is also part Filipino.
The pageant also named continental winners:
Mr. World Europe -

Alberto Nodale from Austria

Mr. World Africa -

Fezile Mkhize from South Africa

Mr. World Americas -

Brian Arturo Faugier González from Mexico

Mr. World Caribbean -

Alejandro Martínez from Dominican Republic

Mr. World Asia Pacific - JB Saliba from Philippines
Meanwhile, contestants from Argentina, Chile, China, Czech Republic, Ghana, Indonesia, Italy, Kenya, Latvia, Mauritius, Netherlands, Poland, Puerto Rico, Russia, United States, and Venezuela made it to the top 28 semi-finalists.
Miss World 2013 Megan Young hosted the grand coronation night with boyfriend Mikael Daez.