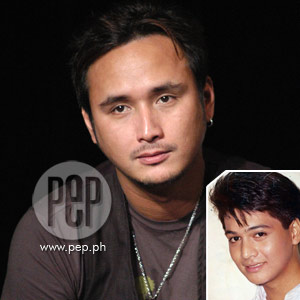 ---
John Estrada and former actor Aljon Jimenez reportedly figured in an altercation last Tuesday, October 2, in a Quezon City comedy bar.
The reason behind the alleged stand off remains vague.
A source told Showbiz Central that the argument started when Aljon tapped John upon seeing the latter inside the bar. John might have misinterpreted the gesture and thought of it as an aggressive act.
The two allegedly taunted each other, with one of them throwing an invitation for a fistfight. After the heated argument, Aljon and his friends purportedly waited for John outside the bar, suggesting a bigger brawl in the offing. Rumor says John managed to get out of the bar only when fellow actor and good friend Richard Gomez arrived at the scene and accompanied John out of the place.
In an exclusive footage shown by Showbiz Central yesterday, October 7, Richard was seen accompanying John all the way to his waiting vehicle. The group of Aljon had reportedly left when Richard arrived.
ADVERTISEMENT - CONTINUE READING BELOW
AN AXE TO GRIND? Also according to the source, Aljon had been harboring ill feelings towards John when he discovered years ago that the controversial actor was courting his then girlfriend and now wife Manilyn Reynes, even though John was fully aware of their relationship.
Another version of the incident came up in a radio program, saying that the incident happened when John allegedly made a snide remark to Aljon, and so, provoking Aljon's hostile reaction.
NO COMMENT. Showbiz Central immediately tried to get the side of both parties to gain a clearer picture of the reported misunderstanding.
"Sino 'yon?" laughed John when the name of Aljon was brought up.
"Wala, ngayon ko lang narinig 'yan. Aljon Jimenez? Wala... hindi 'yon, iba 'yon. Hindi totoo 'yon. Wala, bakit naman? Paano mangyayari 'yon?" John added while trying his best to evade further questioning from the crew hounding him.
Aljon and his wife Manilyn Reynes also chose not to say anything about the issue.
ADVERTISEMENT - CONTINUE READING BELOW