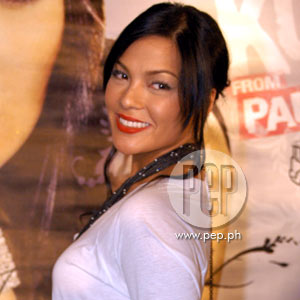 ---

The Kapamilya Network implores voters to take aproactive role in the elections by tapping the power of technology. ABS-CBN's "Boto Mo, iPatrolMo" campaign has been selected as a finalist inthe 2007 Asia Pacific PR Awards for encouraging Filipino reporters andelection watchers to patrol their votes and fight electoral fraud by usingtheir mobile phones.
Now on its seventh year, the Asia Pacific PR Awards offer the highest accolade in the publicrelations industry of the region. The winners will be chosen by a juryfeaturing some of Asia's leading professionals from the in-house and agencyranks.
Launched early this year, ABS-CBN harnessed the power of mainstream media and new media to bring voterempowerment to new, high-tech levels through its "Boto Mo, iPatrol Mo" (BMPM)campaign in the 2007 elections.
ABS-CBN head of corporate communications Bong Osoriosaid the campaign received 2,000 messages a day or one message per minuteduring the four-month period, mostly complaints about unfulfilled electionpromises ranging from unfinished highways, hospitals, sewerage systems, andpublic markets, and the failure to clean dumpsites.
"About 75 percent of messages consisted of reportson vote buying and the incumbents' use of government resources for theircandidacies. The BMPM public affairs campaign helped level the playing fieldwhere incumbents were running," he said.
ABS-CBN news teams verified and investigatedmessages, pictures, or video sent to BMPM by Filipinos via SMS, MMS, and theInternet before airing reports on its top news programs. Some of the most compelling and importantelection stories came from citizens.
The broadcasting company recently launched theBarangay/SK Halalan '07 Boto Mo, iPatrol Mo campaign with celebrity KCConcepcion encouraging the public to be vigilant and send their complaints viaSMS or MMS.
ADVERTISEMENT - CONTINUE READING BELOW
The "Boto Mo, iPatrol Mo" campaign will be competingwith other entries from the Asia Pacific Region for Public Affairs Campaign of the Year. Winners of the 2007 AsiaPacific PR Awards will be announced in Hong Kong at a presentation dinner on Wednesday, November 14.
The BMPM campaign is also entered in this year'sPhilippine Quill Awards and the 43rd Anvil Awards, which recognize excellentpublic relations programs.