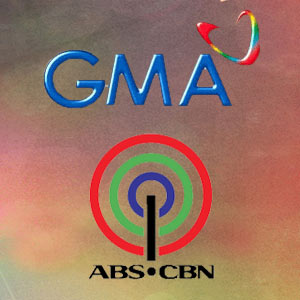 ---

The GMA-7 Network sent PEP (Philippine Entertainment Portal) an official statement earlier today, January 5, regarding ABS-CBN's claim that AGB named the Kapuso network as the brains behind the alleged ratings manipulation in Bacolod City.
The following is the full official statement of GMA-7:
"GMA Network stands by its earlier statement that nowhere in AGB Nielsen General Manager Maya Reforma's affidavit and radio interview did she accuse or state that GMA-7 cheated in the ratings, nor was it involved in the alleged ratings manipulation in Bacolod City.
"ABS-CBN distorted, spliced off, and suppressed the accurate and complete statements of Ms. Reforma to make it appear that GMA-7 rigged, manipulated the ratings in Bacolod and that Ms. Reforma admitted in the DZMM radio ambush interview that GMA-7 was behind the ratings manipulation.
"In a recent interview with AGB Nielsen legal counsel Francisco Rivera, he said that GMA Network was named in the affidavits of ABS-CBN's informants which ABS-CBN submitted in court as allegedly responsible for the manipulation of ratings in Bacolod City. 'The name GMA was mentioned by ABS-CBN Corporation in its complaint. It is an attachment in fact. There's an affidavit that was submitted by ABS-CBN Corporation,' Rivera said.
"Rivera likewise stated that they cannot qualify whether the promotional activities done by GMA Network in the provinces can be interpreted as 'tampering' with the ratings. 'We won't be ready to make our own judgment at this time as to whether it [promotional activities] could be equated to tampering... We would like to respect the court's determination to that,' Rivera said.
ADVERTISEMENT - CONTINUE READING BELOW
"GMA Network would also like to clarify that it is not preventing the media from doing its job when it filed a case against ABS-CBN.
"What the Network is preventing is the distortion of the statements, which is being done by ABS-CBN.
"GMA Network is being tried through publicity by ABS-CBN where there are no rules. This is the reason why the Network filed the complaint in court where there is a procedure for the parties to prove their respective allegations and for ferreting out the truth."
GMA-7 filed a P15-million civil case against ABS-CBN on January 3.