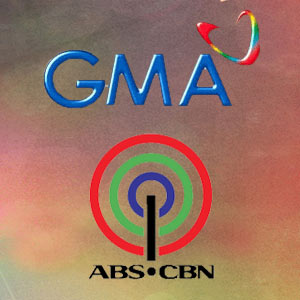 ---

ABS-CBN aired the interview of an alleged informant named Mark Dumago on its primetime newscast, TV Patrol World, earlier tonight, January 11. In response, GMA-7 immediately issued an official statement denying that the network hired people to conduct alleged ratings tampering operations in Bacolod City, or any part of the Philippines for that matter.
According to Dumago's testimony, he and other participants were tasked by a GMA-7 official to locate and eventually bribe the households selected for the Bacolod City survey. Armed with a bait of P500 or grocery items to be given monthly, they make an offer to the household to switch the TV dial in favor of GMA-7 programs.
The informant pointed to an unidentified GMA network Iloilo officer as the one who hired him to bribe panel homes in Bacolod City.
The GMA-7 statement in full:
GMA Network categorically denies that it hired persons to conductalleged ratings tampering operations in Bacolod City or anywhere else in thecountry.
This denial comes at the heels of the ABS-CBN informant who cameforward and identified a GMA Iloilo officer as the one who allegedly hiredthem to bribe panel homes in Bacolod City.
GMA Network and its employees and talents have worked hard for thesuccess it has achieved as the number one network in Luzon, Mega Manila, and Metro Manila. It has never conducted any house to house operations inBacolod City nor does it engage in dirty tactics in its campaign to winover viewers in the Visayas and Mindanao.
GMA Network is determined to pursue its libel case vs. ABS-CBN forrepeatedly airing reports that named GMA as the network behind the ratingsmanipulation attempt in Bacolod City back in 2006.
ADVERTISEMENT - CONTINUE READING BELOW