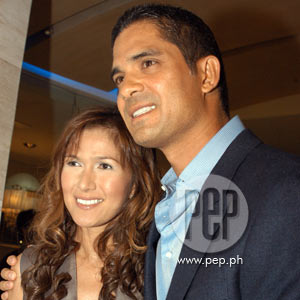 IMAGE 0
---
As 2007 closed, news broke that the couple David Bunevacz and Jessica Rodriguez—Bunevacz had split from Beverly Hills 6750—or, as news also had it, it was the high-end beauty clinic that had initiated the split from the high-profile couple.
In the ensuing mess, the couple have filed a suit against some partners at the clinic for alleged physical injuries, even as Beverly Hills 6750's lawyers have sent the couple a demand letter to answer for funds allegedly misused.
As 2008 begins, there is more news breaking involving the beleaguered couple and the clinic they helped build up. This time, the spotlight is on their affiliate partner in the U.S.—the Beverly Hills Surgical Institute.
The Philippine Entertainment Portal (www.pep.ph) was the first to release last year's story on the Bunevacz-Beverly Hills 6750 split—not as blind item, not as rumor, not as gossip—but as a full story with dates, figures, quotes, and insider information.
This year, PEP is the first to break the news that the U.S.-based Beverly Hills Surgical Institute, to which Beverly Hills 6750 claims affiliation, no longer exists and, in fact, no longer existed at the time Beverly Hills 6750 was launched in Manila.
In December 2007, information reaching PEP claimed that the Beverly Hills Surgical Institute has no valid address in Beverly Hills, California, and no contact number at all in the United States.
The claim is, of course, no small issue. PEP buckled down to investigate.
MUCH ADO ABOUT BEVERLY HILLS. The public will recall that Beverly Hills 6750 entered the aesthetic surgery business in Manila in late 2006 with much fanfare. Aside from David and Jessica Bunevacz personally handling the media frontline, the clinic had no less than 1994 Miss Universe Dayanara Torres as its official celebrity endorser. Following the media hype that included features in major publications and appearances on television, the clinic successfully penetrated the lucrative local beauty market, which at the time was dominated (and still is) by the Belo Medical Group.
ADVERTISEMENT - CONTINUE READING BELOW
But more than the presence of the stunning Dayanara Torres and the charming Bunevacz couple, Beverly Hills 6750 had a sales pitch as unique as it was impressive-Beverly Hills 6750 claimed to be affiliated with a renowned U.S. clinic catering to a Hollywood clientele: the Beverly Hills Surgical Institute.
In Hollywood-crazy Philippines, that is one major credential.
In the Manila Standard (Sept. 12, 2006), Isah Red quoted David Bunevacz, then president of Beverly Hills 6750, making this pitch about the Beverly Hills Surgical Institute: "The salon holds the secret of many beautiful women we see on screen on TV shows and in the movies made in Hollywood. And we are unveiling that secret on the domestic front for the first time."
To drive home the point, in October 2006, Beverly Hills 6750 flew in Dayanara Torres to do blitz promotions for the local clinic all over television talk shows, broadsheets, magazines, and tabloids. YES! magazine, acceding to the request of the Bunevacz couple, conducted an email interview with Dayanara weeks before her arrival, in preparation for a December cover appearance.
Dayanara, of course, was not just another international beauty queen, she was also the former wife of Salsa King Marc Anthony, who made news when he went on to marry the even more famous Latina Jennifer Lopez. But still more than that, Dayanara was a well-loved celebrity in Manila. After all, Filipinos remember her fondly as the Puerto Rican beauty who stole the heart of their matinee idol Aga Muhlach in the '90s.
In March 2007, Beverly Hills 6750 launched the controversial search for Miss Ugly (No More), a reality-based contest where viewers were asked to vote for one "ugly" female to be given a one-million-peso makeover by the clinic. The search, patterned after Hollywood's Extreme Makeover, attracted Filipinas from the lower and middle classes.
Once again, Beverly Hills 6750's catchiest advertising phrases were "Beverly Hills" and "Hollywood." Clearly, the clinic knew that invoking links to America was good for business, and it wasn't shy about doing so again and again.
ADVERTISEMENT - CONTINUE READING BELOW
LOCATING THE INSTITUTE. When David and Jessica Bunevacz first marketed Beverly Hills 6750, they never let up with the write-ups and announcements flagging their partnership with the Beverly Hills Surgical Institute. They fed the public with images of the Institute's posh clinics in the wealthy enclave of Beverly Hills and throughout Southern California, where their regular and satisfied clients were supposed to be Hollywood's rich and famous.
PEP became curious: where exactly were these clinics located?
PEP then turned to the official website of Beverly Hills 6750, www.bh5670.com, which indicated that www.weknowbeauty.com was the website of its affiliate partner in the United States.
The next step was to check out www.weknowbeauty.com, and this we did several times from December 2007 to January 2008.
On the site's "Locations" section, we came upon this announcement: "[The Institute] took pride in providing cosmetic and plastic surgery services throughout Southern California including Los Angeles, Beverly Hills, Pasadena, Newport Beach, Brea, Torrance, Encino, Irvine, Long Beach, Oxnard, Riverside, Thousand Oaks, Upland, Valencia and in Orange County, San Bernardino County, Los Angeles County, Ventura County, Riverside County and the Inland Empire."
Well and good. One major thing struck us, however. The site did not provide any address for any of its "services throughout Southern California."
The site had also announced quite proudly: "Wherever you are in Southern California, we are near. We have multiple affiliated locations to serve you. You can reach us by clicking here or by calling 1-800-263-9968. We are open between 7am and 7pm on weekdays and between 9am and 3pm on Saturdays."
Yet again, the site did not provide a single address for any of its "multiple affiliated locations."
PEP then clicked the link as directed, and ended up on the site's "Consultations" section. This one said: "Do you have questions about breast augmentation, breast implants or plastic surgery in general? Our highly experienced consultants can help guide you through the decision making process and answer any questions you may have. We believe that plastic surgery is a life changing experience and will provide you with answers you need to know. Setting up an appointment is simple, contact us today!"
ADVERTISEMENT - CONTINUE READING BELOW
But once again, the site did not provide a single address where "an appointment" might be made for any of these surgeries.
In sum, from December 2007 to January 2008, the Institute website never provided a definite address for any of its clinics.
PEP asks these questions: For an Institute with clinics "throughout Southern California," and whose website presumably existed to invite would-be clients, why did it fail/forget/neglect to direct clients to at least one clinic site? Did the Institute not want walk-in customers? Were the clinics not interested in having clients knock on their door? In a country as affluent as the United States, were clients not expected to drive over to a clinic if and when they wished? Was there a clinic at all?
GETTING IN TOUCH. PEP then proceeded to set an appointment with the Beverly Hills Surgical Institute. To do this, we asked a trusted friend based in the United States to call the number 1-800-A-NEW-YOU. This was the toll number prominently displayed on the www.weknowbeauty.com homepage.
Only a voice recording greeted our American contact:
"Hi, thank you for calling NRMG, usage provider for 1-800-a-new-you and 1-800-my-vision. If you are a plastic surgeon, dermatologist or eye care specialist, and want the exclusive use of one of our premier phone numbers within your market area, please leave a message.
"1-800-a-new-you and 1-800-my-vision are effective, affordable, and can help your practice maximize your advertising response rates while increasing orders and referrals. Thanks and we'll phone you back shortly."
In other words, 1-800-A-NEW-YOU was nothing but an answering service. It was an outfit for hire to all clients-whether "plastic surgeon, dermatologist or eye care specialist"-who might want to lease a phone number for their "orders and referrals."
Moreover, the number 1-800-A-NEW-YOU, which that the Institute's website provided, was not even the Institute's direct number. It was a number leased to the Institute and shared by other clinics. In short, the Institute did not have a single phone number of its own.
ADVERTISEMENT - CONTINUE READING BELOW
Such a setup would not have set off alarm bells for PEP had the Beverly Hills Surgical Institute been a small, fledgling, stand-alone operation. After all, a cottage-industry operation may actually find it cost-effective to pay an answering service, instead of applying for a line of its own to be manned by its own paid staff. But the Institute is not supposed to be small. Its own website had boasted that the Institute was present "throughout Southern California." That had to be big time.
PEP asks these questions: How could such a huge operation, on top of having no address whatsoever, not have a single direct line? And in a totally wired country like the U.S., too! If the clinic did have both an address and a phone number but was simply not giving them out, why not? What business did it have enticing clients to trust the Institute with the surgery of their faces and bodies when the Institute could not trust them with their address and number?
EMAIL EXCHANGES. On December 14, 2007, PEP, through managing editor Karen Pagsolingan, decided to get in touch with the Beverly Hills Surgical Institute via email.
She clicked the "Click to Email Here" tab in the Institute's www.weknowbeauty.com website and asked these questions:
1. Do you have a branch outside the U.S.?
2. Are you affiliated with Beverly Hills 6750 here in Manila?
Five days later, she received email from a certain Tom Oseransky, who introduced himself as the "VP of Operations of Beverly Hills Surgical Institute." Tom's email read:
"Ms. Pagsolingan,
"Dr. Shin asked me to respond to your questions regarding David Bunevacz. At this time we do not have an office outside the US and yes we are affiliated with the BH 6750 office in Manila."
Karen then sent another email to the same address, requesting more information about the Beverly Hills Surgical Institute: "Thank you, Mr. Tom. Is it possible to request for a brief Company Profile? Or even just the address of your clinic in Beverly Hills or Long Beach?"
ADVERTISEMENT - CONTINUE READING BELOW
She got a reply, also via email, on December 27, 2007. But the reply came, not from Tom Oseransky with whom PEP was communicating, but from David Bunevacz. His email read:
"Karen,
"Just for your information Tom Oseransky and Dr. Shin had 3 or 4 clinics running at the same time at the time we signed our agreement, we had even sent one of our dermas to their clinic to train. It was only a few months after we signed our agreement had Dr. Shin separated from his partners and went on his own, then recently, as in the past few months have they shut down their other clinic because of financial problems that they had. Please just make sure you do a very detailed and thorough research before you write anything as would any responsible journalist as I know that you are. [Bold highlight ours.] Thank you. David."
Bunevacz admits that "only a few months after" he-with his partners?-signed the agreement with a Dr. Shin, the latter discontinued his links with the Beverly Hills Surgical Institute. Bunevacz also says that he-with his partners?-did not drop the agreement with Dr. Shin, but that Dr. Shin's operations closed down "recently, as in the past few months."
If Dr. Shin was no longer affiliated with the Institute, and it was Dr. Shin with whom Bunevacz continued to have an agreement, why did the Bunevacz couple and their partners continue to drumbeat 6750 as an affiliate of the Institute?
To this day, in fact, as far as the public knows, Beverly Hills 6750 is still affiliated with the Beverly Hills Surgical Institute.
To this day, the public has not been told that the Beverly Hills Surgical Institute no longer exists.
Click here for PART II.