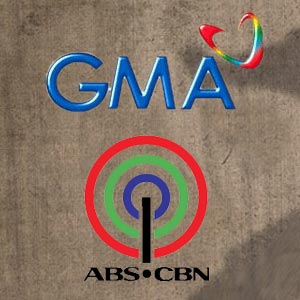 ---

GMA Network Inc., through its Legal Vice President Dick Perez, has issued an official statement in connection with the request of ABS-CBN to inhibit Quezon City Regional Trial Court Judge Henri Jean Paul Inting from the libel case filed by GMA-7 against the Lopez-owned TV station.
Here is GMA-7's official statement which was sent to PEP (Philippine Entertainment Portal) through email this afternoon:
"ABS-CBN's move to inhibit QC-RTC Judge Henri Jean Paul Inting will again delay the libel case filed by GMA Network against ABS-CBN.


"This is the second time in a little over a month that ABS-CBN asked a judge to inhibit himself from trying the said case. It will be recalled that ABS-CBN also moved for the earlier inhibition of Judge Samuel Gaerlan—resulting in a two-week delay in the hearing of the case and allowing ABS-CBN to air daily attacks versus GMA Network in ABS-CBN's TV and radio programs.


"Judge Inting, after hearing the testimonies of witnesses from both sides, earlier issued a TRO preventing ABS-CBN from repeatedly airing reports branding GMA Network as the manipulator of TV ratings in the Philippines over its radio and television programs.


"In his order granting the TRO, Judge Inting said, 'If ABS-CBN's continuous airing of the alleged defamatory statements, which are now the matter of a civil complaint in court, will not be restrained, then it may undermine the right of GMA Network to a fair trial and due process.'


"Eight days after the TRO was issued, ABS-CBN filed a hostile motion for inhibition and called Judge Inting biased.


"GMA Network opposed the motion arguing that getting an unfavorable ruling is never a reason to seek the judge's inhibition.


"Nevertheless, Judge Inting inhibited himself.


"GMA Network will continue its fight to protect the Network's integrity and hard-earned reputation through a fair trial."
ADVERTISEMENT - CONTINUE READING BELOW