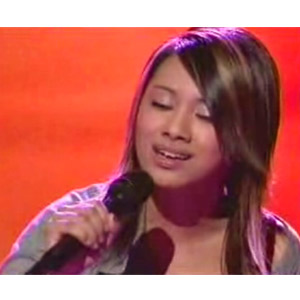 ---

Filipino-American Ramiele Malubay survived the last cut to sail through the Top 12 of this year's American Idol.
In the last elimination before the Top 12, Ramiele was among those who luckily made it to the next round. The four who were eliminated and did not make it to the Top 12 were Luke Menard, Kady Malloy, Asia'h Epperson, and the openly gay Danny Noriega.
The remaining six female contestants and six male contestants will go up against each other starting next week.
Ramiele will be joined in the Top 12 by fellow female contestants Kristy Lee Cook, Syesha Mercado, Amanda Overmyer, Carly Smithson, and Brooke White.
The male contestants who made it to the next round are David Archuleta, Chikezie, David Cook, Jason Castro, David Hernandez, and Michael Johns.
For her first performance in the elimination round, Ramiele sang "You Don't Have to Say You Love Me" by Dusty Springfield that drew praises from the three judges—Randy Jackson, Paula Abdul, and Simon Cowell.
ADVERTISEMENT - CONTINUE READING BELOW
Ramiele's next two performances though—"Don't Leave Me This Way" by Thelma Houston and "Against All Odds" by Phil Collins—did not impress the judges too much. But without a doubt, Ramiele has one of the best vocals in the competition, enough for America to put her through the Top 12.
The winner will win one million U.S. dollars and the honor of being the seventh American Idol.