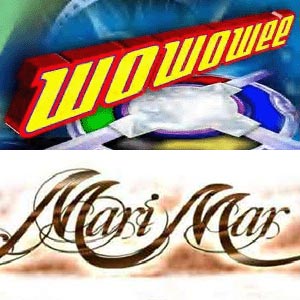 ---
PEP (Philippine Entertainment Portal) got hold of a copy of theNationwide Urban Television Audience Measurement (NUTAM) from AGB Nielsen Media Research for the month ofFebruary.
GMA-7's primetime drama series Marimar led all weekdayprimetime programs with 36.9 percent while ABS-CBN's noontime show Wowowee wasthe top choice among weekday daytime programs with 21.5 percent.
Marimar was also the No. 1 primetime show in Mega Manila.
The said figures are the average of all episodes airedwithin the month of February.
Coming in second after Marimar among primetime weekday programs was thechildren-oriented action series Kung Fu Kids with 34.1 percent; followed byJoaquin Bordado, 33.4 percent; Lobo, 32.5 percent. Kamandag and TV Patrol Worldtied at No. 5 and No. 6 with identical 32.4 percent.
The rest of the Top 10 were TV Patrol World, Palos, Zaido,Coffee Prince, and 24 Oras.
ABS-CBN's game show Pilipinas, Game KNB? took the secondspot among weekday programs with 20.4 percent while GMA-7's noontime show EatBulaga! came in third with 17.7 percent.
Daisy Siete and Prinsesa ng Banyera occupied the fourth andfifth slots, respectively.
The sixth to tenth positions were held by My Only Love, 80th Oscar Awards (a TV special), Maging Akin Ka Lamang, Takeshi's Castle, and theKoreanovela Devil Beside Me.
Wowowee also topped all weekend daytime programs with 20.8percent while Eat Bulaga! was a close second with 19.8 percent.
Cinema FPJ: Da King on ABS-CBN placed third, followed by ASAP'08, Kapuso Sine Specials, The Buzz, SOP, Showbiz Central, Pilipinas Game KNB?,and Love Spell.
Meanwhile, Bitoy's Funniest Videos ruled among weekendprimetime programs with 29 percent, closely followed by 1 vs. 100 with 28.9 percent.
ADVERTISEMENT - CONTINUE READING BELOW
Kapuso Mo, Jessica Soho was in third place while TV PatrolWorld Sabado and Kap's Amazing Stories came in fourth and fifth, respectively.
Rounding up the Top 10 were Rated K, Goin' Bulilit, Volta,Tok! Tok! Tok! Isang Milyon Pasok, and XXX.
Here are the Top 10 weekday and weekend programs for themonth of February based on a survey conducted by AGB Nielsen among NUTAMhouseholds:
Top Weekday Programs (Primetime)
Marimar (GMA-7) - 36.9%
Kung Fu Kids (ABS-CBN) - 34.1%
Joaquin Bordado (GMA-7) - 33.4%
Lobo (ABS-CBN) - 32.5%
Kamandag (GMA-7) - 32.4%
TV Patrol World (ABS-CBN) - 32.4%
Palos (ABS-CBN) - 27.1%
Zaido (GMA-7) - 27%
Coffee Prince (GMA-7) - 25.8%
24 Oras (GMA-7) - 24.7%'
Top Weekday Programs (Daytime)
Wowowee (ABS-CBN) - 21.5%
Pilipinas, Game KNB? (ABS-CBN) - 20.4%
Eat Bulaga! (GMA-7) - 17.7%
Daisy Siete (GMA-7) - 17.1%
Prinsesa ng Banyera (ABS-CBN) - 17%
My Only Love (GMA-7) - 14.8%
80th Oscar Awards (ABS-CBN) - 14.7%
Maging Akin Ka Lamang (GMA-7) - 14.1%
Takeshi's Castle (GMA-7) - 14%
Devil Beside Me (GMA-7) - 12.6%
Top Weekend Programs (Primetime)
Bitoy's Funniest Videos (GMA-7) - 29%
1 vs. 100 (ABS-CBN) - 28.9%
Kapuso Mo, Jessica Soho (GMA-7) - 27.9%
TV Patrol Sabado (ABS-CBN) - 26.5%
Kap's Amazing Stories (GMA-7) - 26.1%
Rated K (ABS-CBN) - 25.4%
Goin' Bulilit (ABS-CBN) - 24.7%
Volta (ABS-CBN) - 24.7%
Tok! Tok! Tok! Isang Milyon Pasok (GMA-7) - 24.2%
XXX: Exklusibong Explosibong Expose (ABS-CBN) - 24.1%
Top Weekend Programs (Daytime)
Wowowee (ABS-CBN) - 20.8%
Eat Bulaga! (GMA-7) - 19.8%
Cinema FPJ: Da King on ABS-CBN (ABS-CBN) - 19%
ASAP '08 (ABS-CBN) - 18.6%
Kapuso Sine Specials (GMA-7) - 16.3%
The Buzz (ABS-CBN) - 15.4%
SOP (GMA-7) - 14%
Showbiz Central (GMA-7) - 14%
Pilipinas, Game KNB? (ABS-CBN) - 14%
Love Spell (ABS-CBN) - 13.7%
Source: AGB Nielsen Media Research