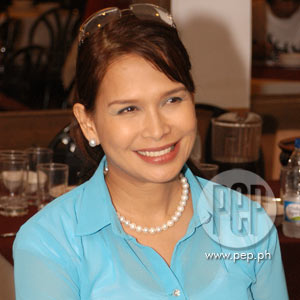 ---
Former beauty queen Melanie Marquez has filed a P13-million damage suit against cosmetic firm Pureform for allegedly using her photograph to promote the company's anti-aging placenta extract products without her knowledge and consent.
Using her image without permission was bad enough, according to Melanie, but what irked the 1979 Miss International even more was the fact that she's endorsing the products of Pureform's rival firm Psalmstre.
In her formal complaint forwarded to the Quezon City Regional Trial Court Branch 96, Melanie said that she entered into an agreement with Psalmstre in 2004 wherein she was tapped as its official endorser; using her image on the labels and other promo materials to boost sales of the products. That's why she was horrified and puzzled when she found out that her image was being used by a different brand, much worse, a direct competitor.
Melanie's complaint states: "Likewise, Pureform has caused the publication of its poster in the Women's Journal showing that the plaintiff is the endorser of the Pureform beauty products such as soap, cream, lotion toner and papaya soap, thereby destroying her image as endorser of the Psalmstre product."
ADVERTISEMENT - CONTINUE READING BELOW
Hearing of the case was set this coming Friday, April 25.
Melanie Marquez, who is the sister of comedian and former Parañaque mayor Joey Marquez, gained popularity when she won the coveted Bb. Pilipinas-International crown in 1979. During the same year, she went on to bag the Miss International title in Tokyo, Japan. She went to New York in 1985 where she emerged as the winner in the Face of the '80s competition. Melanie also joined the Supermodel tilt back in 1986 where she settled for a Runner-up finish. 1986 was also the year when Melanie was bestowed the Most Glamorous Woman in Italy title.
Aside from being a beauty queen, Melanie is also an actress and modeling and image enhancement coach to some of the country's beauty queens like Ruffa Gutierrez, Charlene Gonzalez, and Miriam Quiambao.