Who has the upper hand?
Here's the easy part: Having exceptional beauty or well-established lineage can be the ticket to fast-tracking success in the entertainment world. But whether a pretty face trumps connections, that's the real question.
PRETTY PRIVILEGE
Firstly, pretty privilege is not just a concept—it's a scientific phenomenon.

Pulchronomics is the swanky term for the economics of physical attractiveness—yes, it's a thing!—which confirms that beautiful people can have the universe under their spell.

Beautiful people are said to attract perks through the so-called Halo Effect, which is much like having a cosmic hotline to divine favors.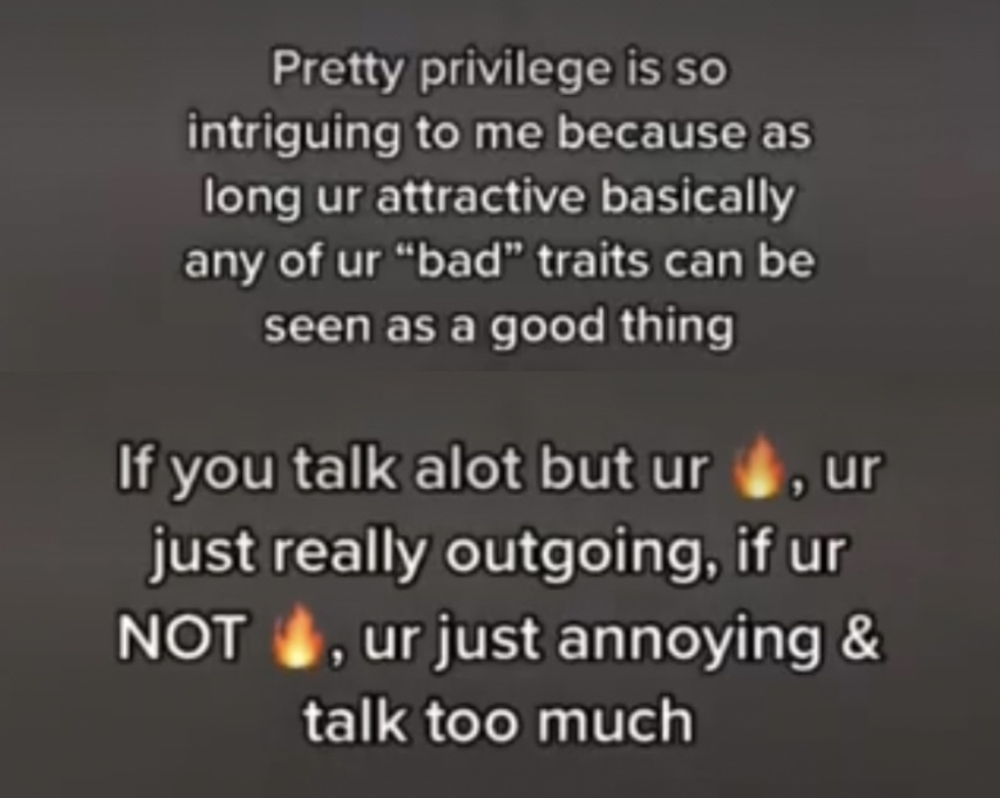 We all know the stories of every social circle's resident pretty lady. Everywhere she goes, doors open, drinks flow, prices drop—all because she possesses an exceptional face, as if we all lived in a carnival where beauty were the VIP pass.
Our own showbiz wonderland is proof of pretty privilege. We find examples in Angel Locsin and Coco Martin, plucked from obscurity and thrust into the spotlight.
Angel, who was asked by her dad to go on a grocery run, was fated to catch a talent scout's eye just as she was about to leave the store. Coco, for his part, was just trying to survive an internship at a restaurant when an ASAP Natin 'To floor director spotted him.

How else does one explain these circumstances, other than the fact that their attractiveness is worth staring at on TV and the big screen? Fast forward to today where they stand as stellar forces in Philippine showbiz, adorned with accolades attesting to the talent they proved, over many years, that they actually had.
Meanwhile, our very own Miss Universe 2015 Pia Wurtzbach had fame tapping on her shoulders twice.

Her showbiz journey began in childhood when she was scouted as a model. While she momentarily vanished from the spotlight after her Star Circle Batch 11 audition and a TV role, it didn't take long before another opportunity came tapping on those beautiful shoulders. This time, it was a beauty-camp rep who approached her while she was on a leisurely mall stroll, offering her beauty-queen training.
Even the rise of social media influencers serves as evidence that those who possess both charm and charisma enjoy a distinct advantage over their more modest, unassuming counterparts. Unless they garnered fame through unusual skills or irresistible wit, most influencers thrive primarily because of their visual appeal.
All this has taken scouting to a whole new digital dimension.

Talent management teams can now kick back, open TikTok, and cherry-pick the next big thing with just a few swipes and taps. It's like having before them a buffet of talent for which they paid nothing. Then, just by studying the numbers, they have a lead-in to the influencers who can attract hordes of fans with purchasing power and can thus consume just about anything their idols endorse.
Think Bella Poarch, Donnalyn Bartolome, Zeinab Harake, Mika Salamanca. They didn't invent much or do anything out of the ordinary, but they've got legions of followers gobbling up what they dish out—predominantly because they're such eye candies.
In fact, pretty privilege has gotten so pervasive that Liza Soberano, crowned TC Candler's Most Beautiful Face in 2017, felt compelled to prove time after time that she was more than just her outstanding beauty.

In a memorable appearance on Tonight With Boy Abunda in 2018, she boldly declared, "People always say I'm just a beautiful face. So immediately I knew what I wanted. I wanted to be recognized for more than that. Maybe it could be my talent, maybe it could be my heart, but what I want in life is to make a name for myself and to represent what I'm really about."
Beyoncé may keep saying that "Pretty Hurts," too, but as far as we can tell, pretty is a privilege that keeps working for those who are.
NEPO BABIES
On the flip side, nepo babies are born with showbiz in their DNA.

They're the ones whose roots invite judgment and scrutiny. From the Padillas and Cruzes to the Gutierrezes and Sottos, their members are congenitally tethered to centerstage.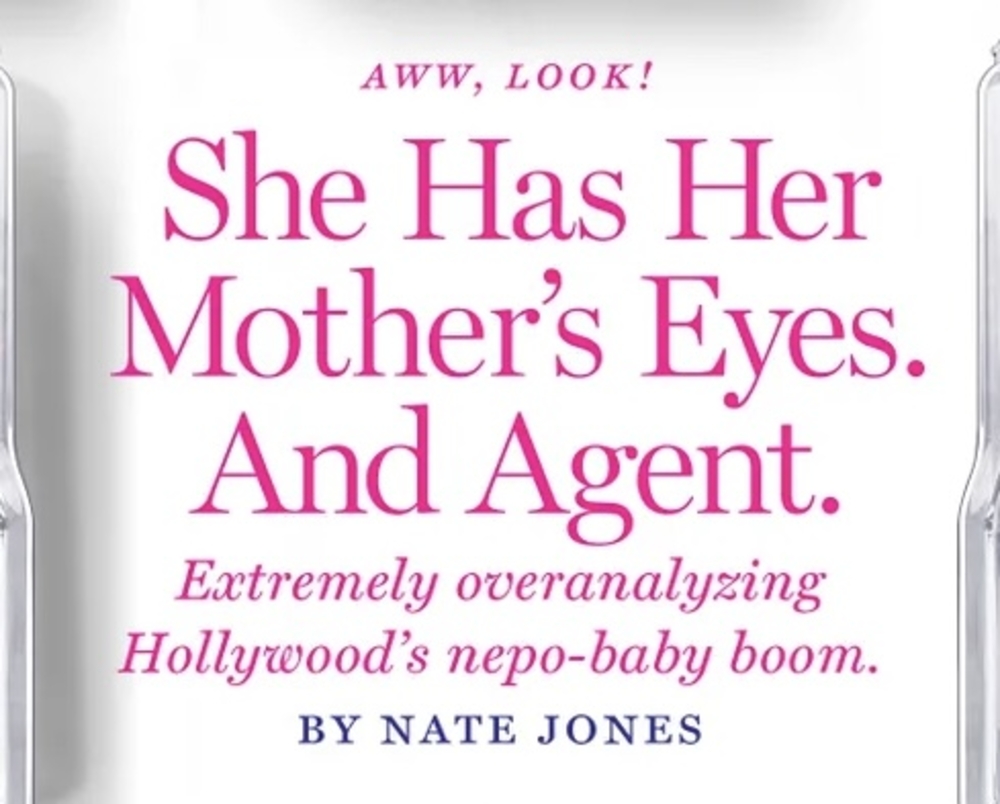 It's the tree that keeps on giving.

Their journey begins even before their first breath. Media outlets vie for exclusive rights to their baby photos, immortalizing their innocence. Every step, every smile, every milestone is meticulously chronicled, creating a loop of fame that spans generations.

They are stars before they themselves know it.
Love them or hate them, no one can stand in the way of their perks—from direct access to big-name producers and box-office directors, to landing jobs of their choosing at the pace of their choosing. They are ready when they say they are.

The question that remains is: "Are they doing their best to deserve their inborn advantages?"

This makes their ascent to stardom a tad steeper because, more than anyone else in showbiz, nepo babies bear the weight of proving themselves worthy of their legacy.
Let's take a moment to appreciate the refreshing honesty of Kakie Pangilinan—daughter of no less than Megastar Sharon Cuneta herself—who admits that breaking into the music industry came more easily to her than to others because she is her mother's child. But, she adds, she is also "trying to break away and achieve financial independence while supporting causes and people [I believe] in."
In the case of Juliana Gomez, she opened up about being called a "nepo baby" in Candy Magazine's April 2023 cover story. She guarantees that her achievements in fencing, a rarefied and difficult sport, had little to do with her celebrity father, Richard Gomez, who was a SEA Games medalist and president of the country's fencing association.

As Juliana puts it: "I definitely have an advantage when it comes to having the freedom to train the way I want... [my parents] made sure that all I had to do was train and go to school and they'll take care of everything." But she feels that it's her grit and determination that have seen her through the practices and games. "I had access to the best coaches in the country," the soft-spoken but strong-willed fencer says, "but so did everyone else. The difference is that I made the most of the opportunities and gave my best effort."
Had they been slacking off and given us nothing, it might've been intolerable to watch.
But look at how far the late La Primera Contravida, master of all villainy, Cherie Gil, had come. And who can ignore Julia Barretto, capable of turning stone-cold hearts into weeping messes with her tearful lovesick roles? Or Vico Sotto, recognized in 2021 by the United States Department of State, as one of 12 recipients of the International Anticorruption Champions Award for his efforts toward anti-corruption.
Sure, the internet loves to spite on nepo babies, resenting them for having everything handed to them on silver platters. But if those keyboard warriors were in their shoes, wouldn't they exploit these advantages, too? Of course, they would!
The verdict
Both pretty privilege and nepotism have their plus and minuses. Beauty may unlock pathways, but it also requires that more effort is given to reach greater heights. These stars—Angel Locsin, Coco Martin, Pia Wurtzbach, and Liza Soberano—faced more rejections than dating apps have known before finally catching their big break.
To give you an insight, talent scout Dudu Unay recounted in a Magandang Buhay episode, how Liza kept struggling to get cast in TV shows and commercials. She wasn't even contacted immediately by Star Magic after the first time she auditioned. It wasn't until she was introduced to Ogie Diaz, who took a leap of faith to become her manager years later, that the stars finally aligned in her favor. Don't forget, we're talking about one of the most gorgeous faces in Philippine showbiz, with a beautiful personality and divine speaking tones, and even she scrambled for years to build a name for herself.
Nepo babies, of course, have a stronger safety net. They've got plans B to Z lined up, and trust me, they've got more chances to venture into fields they fancy. They can come in and out of showbiz as they please because the meta connections their families have are enough to sustain whatever current passions they harbor.
As examples, consider showbiz royalty Janine Gutierrez and Atasha Muhlach.

Both had the luxury of pressing pause on showbiz, opting to first earn college degrees before casually dipping their toes back into the world of stardom, and eventually pursuing the celebrity life. They reveled in the break from the glare of fame back then, and are now delighting in a shower of recognition as luminaries, all in perfect sync with their preferred timelines.
By a very small margin, I would say nepo babies still have a leg up over pretty faces.

Beautiful creatures may bask in the glory of Pulchronomics, but I hate to break it to everyone, that's just not enough to play the high-stakes game of the entertainment industry. A link to a famous surname still proves, to this day, to be the invaluable asset. Not to mention, most of these nepo babies also possess a degree of pretty privilege themselves.

Now these are people who've won the genetic lottery.
Add to that, there is no shortage of pretty faces anywhere in the world, yet only a select few are privileged and powerful enough to influence the industry to build up their careers.
The fact of the matter is, success in showbiz takes more than just a pretty face or a legacy. It requires talent, hard work, and a sprinkle of luck. (Or, maybe, lots of the last?)

Ultimately, it's the audience that wields the final power. It is us who decide who becomes the next idol, the next sensation, the next obsession.