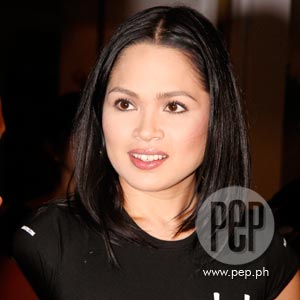 ---
For appearing in an advertisement defending Meralco andexplaining the controversial system's loss, actress Judy Ann Santosmight find her rosy career plunging together with the beleaguered powercompany.
Yesterday, June 3, the Volunteers Against Crime andCorruption (VACC), made a call asking the public to boycott all of Judy Ann'sfilms and television series in response to her latest infomercial favoringMeralco.
Leading the call was VACC Chairman Dante Jimenez and 28 non-government organizations. Jimenez branded Judy Ann's statement in thesaid commercial as a "lie" and an elaborate attempt by the Lopezes to saveface.
In the said TV ad, Juday is shown defending Meralco's actionof passing on its system's loss to the consumers, arguing that the said practice is valid.
The system-loss issue is the latest addition to Meralco'salleged "overcharging" habit against its consumers.
Government Service Insurance System (GSIS) chief legalcounsel and spokesperson Estrella Elamparo also criticized the company'sadvertisement, calling it "a desperate attempt to shore up Meralco's saggingreputation."
"Meralco is now sputtering on an empty tank," she said.Elamparo showed sympathy for Juday by saying that the popular actress andin-demand product endorser is just a "captive talent" of ABS-CBN, whichliterally puts her under the mercy of the network's executives.
CAUSE OF CONCERN. Alarmed by the negative reactiongenerated by the infomercial, Judy Ann's manager Alfie Lorenzo had an interviewwith dzBB's Mike Enriquez yesterday, June 3.
"Hindi ko alam iyan. Hindi ako kinausap. Kasi paalis na silaJuday noon nung nag-text na lang yung secretary niyang si Jane. Sabi niya, mayhumabol pong komersyal. Pabaon daw sa Europe," revealed Alfie to Mike.
ADVERTISEMENT - CONTINUE READING BELOW
The controversial talent manager—who recently gotinvolved in a verbal tussle with ABS-CBN's talent arm Star Magic—expressed fearthat the ad might severely tarnish his ward's public image. He even hinted thatthe infomercial could be part of a bigger plan to discredit Juday before thepublic.
"I think it's part of a demolition job. I think bahagi iyanng demolition job against Judy Ann Santos," stressed Alfie.
While Alfie acknowledged the faith and trust given byMeralco to Judy Ann in addressing the sensitive issue, the veteran managercouldn't help but worry that the damage inflicted on the actress's career mightbe too serious for them to handle.
"Iyong galit ng mgatao sa Meralco, baka naman sa kanya mapunta at magtagumpay na sila namapabagsak si Judy Ann, so may pag-asa na silang mapasikat ang ibang artistanila [ABS-CBN]."
At this point, Alfiecannot wait for Judy Ann to come home to face the controversy. "Ibigaynaman natin ang side niya," he pleaded.