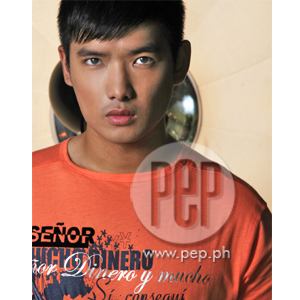 ---
Have we seen the last of EmbassyBar and Restaurant?
A few hours ago, a rumor reached PEP (Philippine Entertainment Portal) claimingthat the favorite hangout of celebrities and the elite is closing down.
The reason, according to our source, is that authorities had it padlocked after an allegedbrawl took place, involving one of the club's resident DJs and a patron. Our source went to the area this afternoon and found out that the club will not be operating tonight.
FIXING THE TROUBLE. At 6:32 pm, PEP managing editor Karen Pagsolingan, gave Embassy co-owner Tim Yap a phone call.
Tim admittedthat an "altercation" did happen, but he clarified that theperson involved was an emcee, and not one of the resident DJs. Theemcee, according to Tim, was just a guest and not in any way employed ordirectly connected to the club.
Those who were involved in thescuffle were reportedly asked to file a formal complaint to help the policeprepare a comprehensive report, which will determine if charges need to be filed.
Tim said "they are fixing things" and are nowworking closely with the authorities to iron out the problem. The owners areraring to resume normal operations so as not to impede the events that Embassy isslated to host this coming weekend.
In a text message received by PEP at 9:48 p.m., he said (published as is): "We are currently investigating the incident (a fist fight that occured this morning) alongside the Taguig city mayors office. After we sort out the incident and file an official report to the police, which we are doing now as we communicate, we intend to reopen. Right now, Embassy Cuisine, Cafeteria and Members Only are all open."
ADVERTISEMENT - CONTINUE READING BELOW
HUB OF CONTROVERSIES? Locatedat The Fort, Fort Bonifacio in Taguig City, Embassy was founded in 2005, bymaverick entrepreneur Erik Cua along with partners Tim Yap, Fernando Aracama,and Jon Herrera.
Positioning the bar andrestaurant as the "it" place for the high-end revelers, Embassyinstantly gained a following. Its regular patrons are celebrities, socialites and elitepersonalities.
Embassy gainednotoriety, however, by a number of reported near-brawl incidents and tussles, involving famous personalities, who are media magnets. The most publicized was that of model Borgy Manotoc versus Carlo Brown. The latter filed serious physical injuries against the son of Rep. Imee Marcos.
Brian Gorrell's blog and his readers called it a "drug den." Some also claimed that other illicit activities were freely being carried outinside the bar. But Embassy denied theseallegations and dismissed the talks as exaggerated and based merely on hearsaymeant to tarnish the bar's reputation.