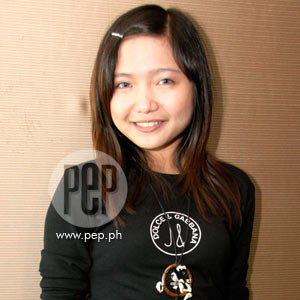 ---
Big things come in small packages. Filipino singing sensation CharicePempengco embodied that saying by proving herself in themusic scene via YouTube—the same Internet website that caught the attention ofAmerican TV host Oprah Winfrey. Charice's singing talent won her more admirers when Oprahfeatured Charice on her show and after being introduced to music producer DavidFoster. The exposure sparked off a concert in Las Vegas with Josh Groban, Michael Bublé,and other music artists.
After Vegas, Charice got more exposure not onlyin the U.S. but in Europe as well through renowned classical singer AndreaBocelli, who performed with Charice in Las Vegas. He invited herto perform with him in his hometown in Tuscany—an event attended by 8,000people.
SECOND TIME AROUND. Folks in the U.S. who got afirst glimpse of Charice in Oprah only saw how the amazing young performercould sing. On Charice's second appearance in Oprah last September 9, Oprah delved into Charice's personal background, giving viewers an in-depthlook into Charice's personal life.
First stop was in Charice hometown in San Pedro, Laguna. Charice related one horrendous experience with her dad that nearly killed hermom, and how mother and daughter survived that ordeal.
"I'm very hurt because I was three years old and I can't help my mom that time," she began. He [Charice's father] came back, he was like so wild, he's shouting and he started to choke my mom. And my dad get his shotgun, and he was about to shoot my momand I can't do anything."
After that incident, Charice said that they left his father and never saw him since. "I don't want to see him," she added. "I'm singing now for my mom. I didn't help her before that's why I want to help her now."
At the age of seven, Charice got her first opportunity toperform before a crowd in a basketball court at Balibago, a village a few hoursaway from Manila. Charice, who once again got to visit the court, related toOprah how she remembered people telling her that she wasn't good enough andpretty enough.
ADVERTISEMENT - CONTINUE READING BELOW
"You know, I just want to prove them wrong," Charice said.
SINGING TO PAY THE BILLS. Charice revealed thather mother discovered her singing talent when she was four years old.
"She thought that the radio was playing!" laughed Charice."Celine Dion was singing, and when she entered the living room and she saw mesinging, she was like, 'Oh my gosh, she's singing!'"
On a serious note, Charice added that she joined over 80singing contests just to provide for her family. "Even if the prizes are $50 or$10, it's big money for us," she said.
Before Charice's contribution, hermother had to work 16 hours a day at a garment factory just to make ends meet.But when the money began pouring in from those 80-plus singing contests, Charice,though slowly, began to help ease her her family's financial burden. Eventually, they were able move into a better house and somehow began to enjoy the basic necessities.
BIG SURPRISE. Charice showed her drawings that depicted her wishes, like performing or meeting with some of the great singers likeAndrea Bochelli and Celine Dion. Of course, Charice had already achieved one ofher dreams by singing with Bochelli.
Charice, who idolizes Celine Dion, finally got to meet thesinging superstar through Oprah. Though only through satellite feed, Charicecried in surprise when Celine's face filled the giant screen. Charice was shakingas Celine greeted her.
"Hi Charice. I have to tell you that I'm speechless," Celinesaid. "I have heard you sing. I have seen a little of your life story and I amextremely ecstatic like the rest of the world who's watching right now.
"I can'ttell you that we have lots of things in common and I also had a mother who ismy strength. My passion I carry in my heart and so my beauty—and David Foster,you can't even think about finding somebody even better than that to bring thebest out of you. You have more talent than most people. You can sing, you canspeak and sing with your heart, you can play guitar...and you can have dreamsbecause your life story is quite a painful one. Thank God your strength comesfrom your mother and your heart will go on."
ADVERTISEMENT - CONTINUE READING BELOW
PROPOSAL. Being greeted byCeline Dion herself was just half the surprise. Charice could hardlybelieve that Celine, who was set to perform in Madison Square Garden in NewYork next week, invited her personally to perform with her.
"I would love to do something very special with you," Celinebegan. "I would love to ask you to come to sing a duet with me... We can dedicatethis song to your mother. So I hope you can travel to New York and meet withme."
Charice was speechless on hearing Celine's invitation. In the end, Charice could only utter, "Thank you."