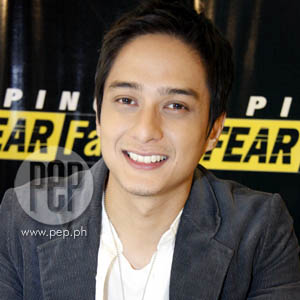 ---
"Kung pagpapalain ng Diyos, sana mapadali," RyanAgoncillo said, expressing his excitement to marry his fiancée, Judy Ann Santos,in an interview with Entertainment Live earlier today, September 20.

Back from his taping in Argentina for his reality show PinoyFear Factor, the TV host-actor said he is just happy to be home. "Akolang yata pumapalakpak sa eroplano! Di nila maintindihan...I was so excited to beback!"
As for pasalubong for his lady love, "I bought hersomething like a shawl na ginamit ng mga Argentinians na balabal... Puwede niyanggamitin 'pag giniginaw siya sa tapings."
Addressing the issues hounding Judy Ann, like the BIR (Bureauof Internal Revenue) case filed against the actress, Ryan said,"[Even] when we were starting to get to know each other, now we'retogether, we're gonna get married... I'm always there, she always consults me...I'm no expert about taxes, but I try as much possible to be just there wheneverkailangan niya ng mahihingahan."
He expressed his wish that the case ends soon so that thetwo of them would have other important matters to focus on, including theirplans to settle down.
When told about Judy Ann's revelation to the media that shewanted an intimate island wedding and, she hoped, a family by 2010, Ryanremarked, "Whatever she wants, it has to be her day. I mean, I'm notsurprised na sinabi na pala niya... It's something that's playing around our headsbut we never got down to planning it. There's no specific date yet."
Ryan has finished his taping for Pinoy FearFactor. He said that the experience "exceeded my expectations definitely,there were a lot of records broken... The Pinoys actually impressed theArgentinians, they even had to rewrite some stunts because it would be too easy[for the Pinoys]."
Aside from Pinoy Fear Factor, Ryan is also set to star in anaction-packed teleserye, Pieta.
ADVERTISEMENT - CONTINUE READING BELOW