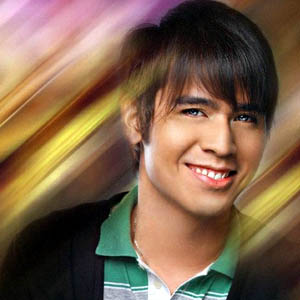 ---
Count GreggySantos as among Q Channel 11's newest discoveries of QTV 11.
On its own,GMA-7's sister station Q 11 continues to discover its own talents to star in one ofits lineup of shows. Some, like former Ka-Toque chef now Celebrity Duets 2contender JL Cang, was able to move out of Q 11 to GMA-7. Others remain withQ 11 but were able to generate much interest and became homegrown superstars inQ 11, like chef Rob Pengson of Chef To Go.
A new additionis the newest member of the lifestyle show Living It Up, music correspondentGreggy Santos.
As a way ofthanksgiving and introducing three more new shows, QTV 11 hosted a presscon overflowing with raffle prizes and loot bags last night, September 23, at Alfredo'srestaurant on Tomas Morato, and among those present was Greggy.
The 21-year-old5' 10" looker is a senior student of Ateneo de Manila, taking up ManagementEconomics. A member of his school's golf team, Vincent Gregory used to have aband, which disbanded after he left for the States for a short vacation.
"When Ireturned, they decided to change genre. I'm more of a mellow guy and theywanted to play wild so we separated," Greggy explained to PEP (PhilippineEntertainment Portal).
His first tasteof showbiz was when he auditioned—and won—an episode of another QTV 11 showHired, for a new QTV 11 music video jock. His prize was his job in Living It Upas he now co-hosts with Raymond Gutierrez, Issa Litton, Sam Oh, and Tim Yapevery Wednesday night at 7:15. Greggy handles the music segment.
What is anAtenista doing in showbiz?
"You know,people have a not-so-right impression about us who study in Ateneo. They thinkwe're not showbiz, but most of us are, actually. Me, I watch local movies," saidGreggy.
What wasthe last local movie he saw? The video jock said it was Star Cinema's For TheFirst Time starring Richard Gutierrez and KC Concepcion.
ADVERTISEMENT - CONTINUE READING BELOW
Asked why hedid not audition for StarStruck, Greggy said he actually just wanted tosing or host. But now, he's open to acting after he finishes his studies.
"I wanted adifferent path in joining showbiz then," he said.
Jokingly, weasked Greggy if he can do sexy pictorials and he said, "Yes, if the time comes."
Greggy listsmusic and sports high in his extra-curricular activities. Besides golf, he alsoplays badminton and basketball.
He is currentlysingle and straight.
"Wala pa langulit akong mahanap," he answers when we asked why.
Greggy is being managed by Audie Gemora and Carlo Orosa of STAGES.