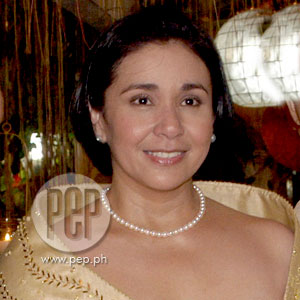 ---
Actress and Parañaque City councilor Alma Moreno facesan estafa case filed against her by an advertising company on Monday, September 22, at theParañaque Prosecutor's Office.
As reported by GMA News on television, an advertising firm called Media ArtsYielding Ads, Inc. (MAYA) accused Alma, or Vanessa Lacsamana-Marquez in reallife, of violating the Anti-Bouncing Check Law (Batas Pambansa 22).
MAYA, through its legal counsel Benedicto Malcontento, said thatAlma used the agency's services to do her campaign material for the 2007elections, which cost more than 0.3 million pesos. Alma allegedly issued MAYA a bouncing check amounting to P390,000.
Alma admitted that she issued the saidcheck as payment for the services rendered by MAYA. However, in an interview with the tabloid Balita the actress-politician said that her campaignrepresentative, named Lilibeth Peña, mismanaged the releasing of checks and failed to deposit the necessaryamount to her bank account.
Balita
further reported that ParañaqueCity Assistant City Prosecutor Sheilaine Baes recommended that Alma post P30,000 bail for her temporary liberty.