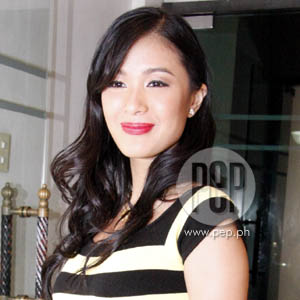 ---
Possibly the lastprimetime soap of GMA-7 to premiere this year replacing Codename: Asero, theKapuso network is finalizing the cast for the second soap of HeartEvangelista, Luna Mystica. Production will start middle of this month.
A story conferenceis set next week, with RJ Nuevas heading the writing job and Mike Tuviera as director.
Heart plays thetitle role and will play twins—Luna the ugly but good-hearted rich girl andCelestina, her avenging shadow. GMA is still working on Heart's "ugly" look soas not to be compared to her last ABS-CBN soap Hiram na Mukha, where played the lead with a deformed face.
Playing herpartners will be Mark Anthony Fernandez, Luis Alandy, and Mark Herras in a veryspecial role.
Mark'sparticipation in Luna Mystica is a short one as he is set to reunite withoriginal partner Jennylyn Mercado in an upcoming Sine Novela.
Playing twofriendly fairies are Pauleen Luna and Michelle Madrigal, who are both veryvocal in admitting that they are not on speaking terms. It would be aninteresting set for the two exes of JC de Vera on how they would act playingfriends on cam.
Two ex-Kapusostars also return to GMA-7 after a short stint over at ABS-CBN: Sheryl Cruzplaying Heart's mother and Eddie Gutierrez.
Also in thecast are Iwa Motto as Mark's partner, Ariel Rivera, and the pair of Rita Avilaand Gardo Versoza, who were last seen together in the Sine Novela Magdusa Ka.
Other roles arestill being cast before the camera starts rolling for Luna Mystica.