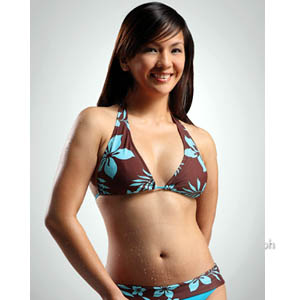 ---
With only five members remaining, the Jarakay tribe madeanother trip to the Tribal Council in tonight's episode and voted out one of their members. In theend, call canter agent Nikki Dacullo became the seventh person to be voted offSurvivor Philippines.
Nikki was perceived by her tribemates as the one who had the leastcontribution to the challenges and to the camp.
The Jarakay tribe returned to the Tribal Council afterlosing another back-to-back challenge, including the reward challenge where the winning tribe had the chance to take a bathwith fresh water, complete with soap, shampoo, and to brush their teeth for the first time after morethan two weeks.
At the Tribal Council, host Paolo Bediones surprised theJarakay members when he announced the arrival of the Naak tribe. The winningtribe was allowed to listen and watch the Tribal Council of the losing tribe, which was areversal of roles; in the early part of the competition, it was theJarakay tribe who watched Naak's tribal Council.
Nikki, who seemed to have accepted her fate immediately,said, "I'm happy na nagawa ko lahat ng gusto kong gawin together with them.Mami-miss ko sila, sobra! It's been a great experience na isa ako sa Filipinocastaways."
In the teaser for Monday's (October 27) episode, Paoloannounced the much-anticipated merge of the Jarakay and Naak tribes. Theremaining castaways—six from Naak and four from Jarakay—will now fight for individual immunity on their road tobecome the first-ever Pinoy Sole Survivor.
The ten remaining castaways are Charisse Yacapin, Chris Carteganas, Jace Flores, JC Tiuseco, Kaye Alipio, Kiko Rustia, Marlon Carmen, Rob Sy, Vern Domingo, and Zita Ortega.
ADVERTISEMENT - CONTINUE READING BELOW