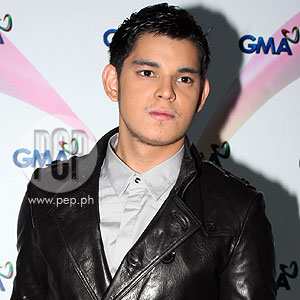 ---
Just a few hours after PEP (Philippine Entertainment Portal) posted an article about thereported near-fight between Kapuso stars Richard Gutierrez and Aljur Abrenica at theFiamma bar last October 17, Richard's camp sent PEP a statement refuting thereport. (CLICK here to read related article.)
Richard does not deny that there was some hostilitybetween him and Aljur. In fact, he admits telling Aljur to "leave the table,"although Richard says he did this "politely."
Richard denies, however, that he hit Aljur, even if he says he foundAljur distinctly lacking in "social graces." Richard alleges that Aljur "barged in" on him and his friends, sat down, and drank with them when he wasclearly "uninvited."
The following is the complete official statement of Richard Gutierrezsent to PEP through a text message at 6 p.m.:
"Time management is what stars whose schedules are busy needto master, for it is during these moments of privacy that a star can unwind,relax, and de-stress.
"Unfortunately, however, a star like Mr. Aljur Abrenica, anacquaintance, does not seem to understand that stars need space too, andbarging in on our table unexpectedly, sitting down uninvited, and partaking ofthe drinks freely, does not speak well of a person's social graces.
"I politely asked him, after a decent time, to leave. Thatwas what the incident was all about.
"Ms. Jewel Mische, if I may correct the PEP report, was notat the Fiamma bar at all. And alas, neither was Ms. Mische the cause of theINVENTED rift." [capitalization provided]
At press time, PEP was investigating the incident again, andtalking to more sources. Our investigation has unearthed more unexpecteddetails. Keep posted on PEP for updates.
ADVERTISEMENT - CONTINUE READING BELOW