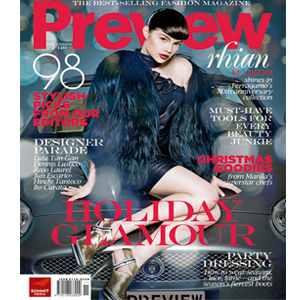 ---
Angelina Jolie is famous not only as an actress but also as a philanthropist who has adoptedchildren from different countries. But even before Angelina started building hermultiracial brood, Rhian Ramos alreadyhad the same idea.
"Ang damingkids who need someone to look after themor need a home or need a role model," she tells Preview magazine as she graces their cover for the first time."Sa tingin ko, biological or not, I'll love him or her just the same.Adopting is motherhood na rin for me."
Her heart is truly set on taking her cue from Angelina bybuilding a family through adoption. She says, "I'm not even just consideringit, it's been decided for me. I just really want to do it already—not now,because I'm kind of a kid myself, but at least I don't have to wait until I'mmarried."
Rhianalso has her share of advocacies that she is able to support largely because ofher celebrity status.
"I have been able to help more people in this positionrather than when no one knew me," she tells Preview. She isinvolved with Greenpeace and A Better Chance Foundation, which helpsout-of-school youth.
Rhian, who is Filipino-British, has a strong sense of patriotism as well. "Kasi satingin ko, yung pinaka-problema natin, it's not even the environment, it'snot the education," she says. "We have a lack of unity. If we all just decidedto care for each other, whether we know each other or not, I think we would alladvance as a country."
Shewalks the talk, citing local designers PepsiHerrera, Kate Torralba, and OdelonSimpao as her favorite go-to dressers, and she wearsaffordable label B Club over more luxurious footwear.
ADVERTISEMENT - CONTINUE READING BELOW
"These days, everything'sbeing flown in and we're spending so much money on the products of every othercountry except ours," she points out. "I think our country needs us to supportour own stuff."
Could Rhian Ramos be theAngelina Jolie of the Philippines? Read more about Rhian in the December issueof Preview, available in newsstands, bookstores, and supermarketsnationwide.