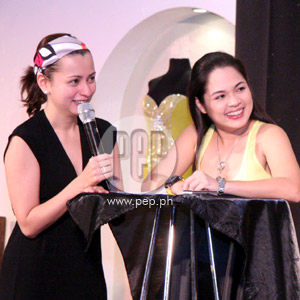 ---

After organizing "Damit Para Kay Ploning" and "Plato Para KayPloning," the producers of the period film are now busy organizing "Laro Para KayPloning."
A poker tournament is slated to take place on January 13 toraise funds for the Oscars bid of the Philippine movie starring Judy AnnSantos. Ploning, produced by Panoramanila Pictures Co., is the country'sentry to the Foreign Language category of the 81st Academy Awards.


"Laro Para Kay Ploning" will take place at the Metrocard room at Metrowalk,Ortigas Center. For details, contact Niña at 09153280307.


Come January 22, the whole world will know whether or not the film will beincluded in the list of five Oscar nominees that will be read during the awardsnight in February. The U.S. Academy of Motion Picture Arts and Sciences willannounce the official nominees on January 22 at the Academy's Samuel GoldwynTheater.
By January 28, the 6,000 Academy members will vote for thefilms that they wish to include in this year's edition of the annual AcademyAwards. If the Philippine entry Ploning enters the prestigious list, itwill mark a first-ever feat in local cinema.
ADVERTISEMENT - CONTINUE READING BELOW
The 81st Academy Awards telecast will take place on February 22 with X-MenOrigins: Wolverine star Hugh Jackman serving as the host. The star-studdedevent will be held at the Kodak Theatre in Hollywood & Highland Center.
Judy Ann is scheduled to leave on January 11 to attend the PalmSprings International Film Festival. Considered to be a pre-Oscars event, the filmfest will run from January 8-19 at Palm Springs, California. The 20th PalmSprings IFF boasts 209 films culled from 73 countries. Fifty of the 67 films submitted for considerationin the Best Foreign Language Film category for the Academy Awards will bescreened at this year's PSIFF.
Juday will be there for two weeks to lobby for her movie, which is about a young woman from Cuyo, Palawan. Her characternamed Ploning is an "old maid" by rural standards but she refuses to marry. She is intent on waiting for the returnof her lover who left for Manila many years ago. During the town fiesta, hersecret is revealed—a fact that demonstrates her selfless love and sacrifice.
ADVERTISEMENT - CONTINUE READING BELOW
Ploning will be screened in California on January 12 (10:00 a.m.) and onJanuary 13 (6:30 p.m.).