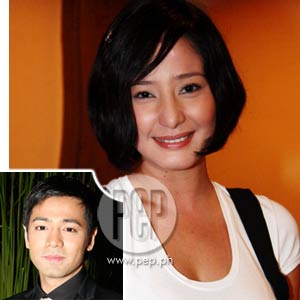 ---
More than two years after she published her first blog entry, PEP's (Philippine Entertainment Portal) editor-in-chief writes once again in her blog titled "Jo-Ann Chats." A raging issue has enraged her enough to speak her mind in the midst of her hectic workday.
In her entry titled "Sex videos diminish us all," the entertainment journalist gives her opinion on the talk of the town—the controversial sex videos of celebrity doctor Hayden Kho with different women, including the 23-year-old actress Katrina Halili, that are currently circulating on the Internet. Moreover, Ms. Maglipon offers a broader view and a critique of social dictates on sexuality.
In tackling the controversy, she points out that, "with every second these videos are viewed, a human being is violated, and that, with each violation, the entire human race is diminished just that little bit more."
Jo-Ann, who is also the YES! magazine editor in chief, further explains why the videos, which were sent to PEP, were not and will never be uploaded on this entertainment portal.
"I don't even think anyone should ask why," she writes. "It is just so plain and so clear, there is no need for reason or discourse. It just takes instinct. Intuition. Reflex. It's a gut thing. A sense of right and wrong kicking in. A universal moral language, if you will."
Ms. Maglipon also talks about the effect of the voyeuristic nature of the videos on the victims, who "did not know, and did not consent, to being the lead players in a sex video." She also shares the reactions of showbiz insiders to the controversy.
Read more about Ms. Jo-Ann's comments on the proliferation of Hayden Kho's sex videos in PEP Blog's "Jo-Ann Chats."