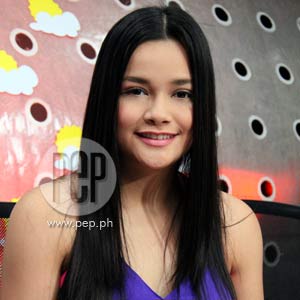 ---
GMA-7 has denied exerting any pressure on actress Yasmien Kurdi to withdraw the harassment case she filed against SRO Cinemaserye Presents Suspetsa co-star Baron Geisler in a statement released yesterday, May 31. The Kapuso network also strongly disputes the allegations made by Kurdi's legal counsel that it is encouraging the two actors to reconcile.
The statement, written by its VP for Legal Affairs Attorney Dick Perez, is a reaction to an interview given by Atty. Ferdinand Topacio, Yasmien's lawyer, to a news website published on May 28.
"We take strong exception to the allegation Atty. Topacio made in an interview with Inquirer.net that undue pressure was being exerted by certain persons connected with GMA to reconcile Ms. Kurdi and Mr. Geisler. This allegation is simply untrue and is rather reckless. He made this accusation based alone on what he himself considers, as stated in his letter to GMA, as rumors," Atty. Perez said.
He added: "We have been transparent with this issue from the start and we have made it clear to all that we will respect the right of Ms. Kurdi to address this issue in any manner she feels necessary and appropriate. Contrary to what Atty. Topacio claimed, GMA never encouraged any face-to-face meeting between the parties, nor did we ask (or force) Ms. Kurdi to talk to Mr. Geisler's lawyer."
In his interview, Topacio accused the network of forcing Kurdi to make amends with Geisler after it aired a taped interview of the actress in its local news program (24 Oras), which quoted Kurdi saying that she was willing to withdraw the acts of lasciviousness and unjust vexation charges she filed against the actor. Topacio said the network misquoted the actress.
Topacio also wrote a letter addressed to GMA-7's vice president for television Marivin Arayata that they will never withdraw the harassment complaint. He also requested the network to remove scenes in SRO where the two actors can be seen together, but it was ignored.
ADVERTISEMENT - CONTINUE READING BELOW
"Napag-usapan na hindi bibigyan ng scene [Kurdi and Geisler] na magkasama and they will just tie up the loose ends but when [Kurdi] acquired the script, the scenes were still there," Topacio said.
Atty. Perez, however, said that GMA-7 never discussed with Atty. Topacio about rewriting the script or removing Mr. Geisler from the series.
"What was discussed was that the remaining scenes of Ms. Kurdi and Mr. Geisler together shall be shot separately without the two of them being together personally. In fact, at last Thursday's taping, Mr. Geisler's scenes were taped first and only after he left the set did the production staff allow Ms. Kurdi to go to the set. The production staff did not allow her to go out from her van until they were sure that Mr. Geisler had already left the set," explained Atty. Perez.


Atty. Perez then asked Atty. Topacio to refrain from making baseless accusations and from spreading rumors against GMA-7 and its officers, "otherwise we will be constrained to file such appropriate actions against you in order to protect our interests".
Kurdi filed the charges on May 25 after a taping of the SRO series, after Geisler allegedly harassed her sexually. A non-showbiz source said, "Minanyak ni Baron si Yasmien. Sinilipan, hinipuan, tapos nag-bate [masturbate] sa harap niya." (Click here to read related story.)