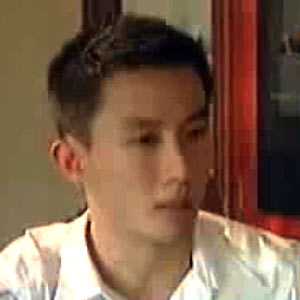 ---
PEP (Philippine Entertainment Portal) received a copy of the affidavit submitted by Erik Johnston Chua today, June 4, concerning his supposed involvement in the proliferation of Hayden Kho's sex videos.
Erik's name was implicated in the controversy after he was identified by Optical Media Board (OMD) chairman Edu Manzano as the person allegedly behind the leak of the videos.
"I absolutely and categorically deny these allegations," wrote Erik in the affidavit.
ERIK'S SIDE OF THE STORY. Erik, a management engineering graduate of the Ateneo de Manila University, started his account by identifying names previously mentioned in the initial investigation.
"I personally know Dr. Hayden Kho (hereafter, "Dr. Kho"), Ms. Princess Marie S. Velasco (hereafter, "Ms. Velasco"), Dr. Mark Herbert A. Rosario (hereafter, Dr. Rosario"), and Dr. Maria Victoria G. Belo Henares (hereafter, "Dr. Belo")."
Princess and Dr. Rosario, whose nickname is Bistek, used to be lovers. The relationship crumbled after Princess reportedly admitted having a brief affair with Hayden.
In an interview with Hayden's lawyer, Atty. Lorna Kapunan, conducted last May 26, she told YES! and PEP editor-in-chief, Jo-Ann Maglipon: "Bistek had a girlfriend and I understand they were supposed to be getting married soon. How it happen that one day or one night, Hayden and this fiancée of Bistek had one drink too many they ended up in bed, they had sex."
It was on the evening of December 9, 2008 that Princess personally visited Vicki at her house inside an exclusive subdivision in Makati City to spill the details of her "illicit affair with Dr. Kho."
Erik and Bistek knew already about the "illicit affair" prior to Princess's admission to Vicki.
"To verify the statements of Ms. Velasco about Dr. Kho's infidelity, Dr. Belo requested Ms. Velasco to call Dr. Rosario, another acquaintance and me for a meeting at her residence," narrated Erik, who added that the meeting took place also in Belo's residence.
ADVERTISEMENT - CONTINUE READING BELOW
"After hearing our report on Dr. Kho's infidelity with other women and his recordings of the sexual encounters with them, Dr. Belo asked me, Dr. Rosario and Ms. Velasco to retrieve the computers, storage devices and hardware of the Belo Medical Group which were in her condominium [located in Paseo de Roxas in Makati City], where these recordings might have been kept."
LAPTOP, VIDEOS AND SUICIDE TRY. Erik's narration of the events as stated in his affidavit continues:
"Dr. Belo summoned her household help for the key to the condominium unit, and gave this key to me. She then called her driver and instructed him to drive Dr. Rosario, Ms. Velasco and me to the condominium unit using her van. We parked at the third floor parking garage for building occupants.
"Dr. Kho was not at the condominium unit when we arrived. Thus, we proceeded to retrieve the items requested by Dr. Belo.
"We returned to Dr. Belo's residence about an hour later to turnover the computers, storage devices and hardware items she asked us to retrieve from the condominium unit.
"Upon Dr. Belo's request, while we were preparing to open a particular laptop to search for Dr. Kho's video files, we learned that Dr. Kho had attempted to commit suicide. Dr. Rosario, Ms. Velasco, and I rushed back to the condominium unit where we found Dr. Kho sprawled and unconscious.
"Dr. Rosario examined Dr. Kho's condition and after ascertaining that he was still alive, we rushed him to the nearby Makati Medical Center. Dr. Belo followed us in another car.
"After the attending physicians at the emergency room of Makati Medical Center took over, Dr. Rosario, Ms. Velasco and I left. Dr. Belo stayed in the hospital with Dr. Kho."
UNLOCKING HAYDEN'S SECRETS. On December 18, 2008, Erik said he received a phone call from Vicki with a favor to ask: "[She] requested me to assist her to open the computers we retrieved from the Condominium Unit."
ADVERTISEMENT - CONTINUE READING BELOW
Erik obliged and dropped by at the cosmetic surgeon's house to work on the laptop.
"In Dr. Belo's presence and on her request, I switched on the laptop which I was not able to enter since it required a password. On or about her third attempt, Dr. Belo entered the correct password and gained user access to the laptop."
After going through the files and other documents, Erik together with Vicki finally stumbled on the sex videos, which features Hayden having intercourse with various women.
"Dr. Belo handed a recordable digital video disk (DVD-R) and asked me to make a copy of the video recordings. In her presence, I made a copy of the video recordings, and turned over the DVD-R to Dr. Belo upon its completion. On Dr. Belo's instructions and likewise in her presence, I deleted all the video recordings in the laptop, and thereafter left her residence. Dr. Belo likewise left her residence for another meeting."
Lastly, he denied "having a hand in the proliferation of Dr. Kho's sex videos."