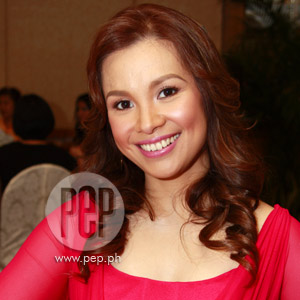 ---
Last Tuesday, June 23, cosmetic brand Avon launched its newest product for the Filipina. It is called Anew Rejuvenate, a line of skin care products that deliver anti-aging results similar to a professional anti-aging facial. At the Sofitel Philippine Plaza press conference, Avon also revealed their Anew beauty ambassador in the person of multi-awarded singer-stage actress Lea Salonga.
"I'm honored for being chosen as a beauty ambassador of an international brand such as Avon," said Lea. "It has empowered women all over the globe not only through their products but also through the livelihood opportunities provided by their direct selling operations."
She added, "Not everyone knows this but I started using Avon products when I was just a seven-year-old budding stage actress at Repertory Philippines. It was my mom who introduced me to the brand and since then Avon has been a staple item in my kikay kit."
DAUGHTER NICOLE. After the press launch, the international stage actress most known for her roles in Annie, Les Miserables and Miss Saigon sat with YES! and PEP to discuss one of her favorite subjects: her daughter Nicole.
When asked if Nicole would also take the path to becoming a stage actress like her, Lea smiled and said, "Yeah, she seems to have a desire for it. Like in The West Side Story, she's seen the movie, but I don't know how many times though when she hears the music, she immediately knows what music it is. She immediately knows what scene it is, she immediately knows who the characters are, just what they are wearing. She doesn't know who the actors are, but just from the voice and from what they are singing she knows!"
Nicole seems to have a preference for theater, and for Lea, an expression of appreciation from her daughter is enough to make her smile. "For her to enjoy it," added Lea, "it makes me happy."
ADVERTISEMENT - CONTINUE READING BELOW
How old is Nicole right now? And will Lea also plan on having her daughter become a stage actress as well?
"She's three," beamed Lea. "She just turned three this May. I'll probably start putting her [in workshops] at four or five, but I also plan on putting her into dance, and piano lessons... everything I had to go through when I was a kid. So, I want her to experience all that."
What if she takes a liking to sports, just like her dad Robert Chien?
"I love it! You know I would love it!" laughed Lea. "Her father is kind of hoping. I hope she's interested in golf because he loves golf and he is a major golfer. I'm hoping that she'll take interest in whatever sport, like in basketball, soccer, gymnastics, martial art, golf... so we'll see what she'll end up liking."
FULLY BOOKED THIS YEAR. This year is definitely a busy year for Lea as concerts in Asia and the U.S. will take up much of her time, so there won't be any musicals for now.
"I'll definitely be having concerts," revealed Lea. "In September 12, I'll be having a concert with the Bangkok Symphony, so I'm heading to Bangkok. And then on September 18, I'm going to Canada and then I'll be going to different parts of the U.S., like Indiana, California, and definitely New York state. I've got stuff going on. I'll be going back this November in Hawaii."
Good news, though: Lea will be having a concert here in the Philippines by the end of the year, though things are hush-hush for now.
"That's going to be something special," promised Lea. "When it comes closer to the time I announce it because the fans will be a little involved with the concert, then I will be able to talk about it."
ADVERTISEMENT - CONTINUE READING BELOW
Lea is also interested in making movies but due to her work schedule this year, movie projects will have to wait.
"I definitely wanna work with Aga Muhlach again," said Lea. Then laughing, she added, "I don't mind playing a parent, I've done it before. We'll see. It definitely should reflect reality or something that would be age-appropriate."
ON KC CONCEPCION AND KARYLLE. Lea shared her experience in coaching artists for stage performances.
"It's nice to actually have somebody on one-on-one and see them through, helping them put together a character for a show."
Two instances were for the stage musicals Beauty and the Beast and The Little Mermaid back in 2005where she coached KC Concepcion and Karylle. "The two of us," Lea said, referring to her friend Menchu Lauchengco who helped her at the time, "were in charge of taking care of the belles. That was our job. Day in, day out, rehearsals one after the other and we would just take care of KC and Karylle and nothing else."
Lea said she was grateful for the coaching experience since it awakened another passion that was artistic but different in terms of perspective. "It was just not performing," she explained, "it was being behind the scenes and helping someone and mentoring somebody or molding them."
However, the one thing that Lea wished for during those coaching days was for more time. "There wasn't enough time to get these girls ready to do what we do on a regular basis," she said. "So we were kind of, 'This is gonna be a crash course in what we took years to learn and figure out.' The coaching didn't stop at the opening night. It kept going and I kept coaching until two weeks into the run and Menchu had to coach up to until the end of the show."
ADVERTISEMENT - CONTINUE READING BELOW