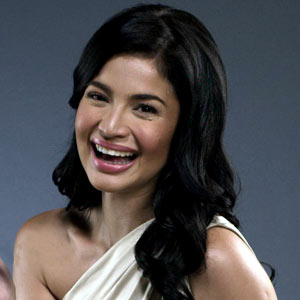 ---
Actress Anne Curtis braved an unfortunate incident to grace the press conference prepared by popular local pizza chain Greenwich today, July 14, at the Robinsons Galleria in Ortigas, Pasig City.
Anne endorses the brand's Lasagna Supreme, and the special gathering was organized to introduce the menu's upgraded fine ingredients along with its accompanying television commercial starring the 24-year-old Filipino-Australian actress-model.
At the press conference, Anne confided that her house was burglarized at dawn today while she was out on a taping. Anne's house companion was reportedly asleep at the time of the intrusion.
"I'm just grateful na walang nasaktan...only bag and some clothes lang ang nakuha, which is very odd," said Anne to PEP (Philippine Entertainment Portal) and other members of the entertainment press.
The matter was already brought up to the authorities and an investigation is being conducted at press time to determine the motive behind the crime. And so, Anne would rather not discuss every single detail to the media, for now.
She added: "It's something really sad na nangyari, but we just have to take more safety precautions next time."
Anne's lovelife is also a matter of great interest to press. When probed about her heart's current condition, The Wedding lead star chose to flash a meaningful smile without admitting the true status of her romantic life. Anne affirmed the rumor, however, that she's currently seeing a non-showbiz guy.
What lesson about love did she learned from the past? Anne just said, "Siguro I'm just gonna take my time to be sure and we'll see, we'll see kung anong mangyayari in the future."