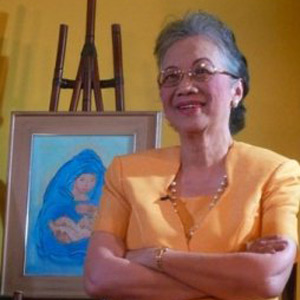 ---
At 5 a.m. today, August 1, Senator Noynoy Aquino announced that his mother, former Philippine President Corazon Aquino, had passed away due to cardiorespiratory arrest.

Aside from her son, Cory is survived by her daughters Maria Elena Aquino-Cruz, Aurora Corazon Aquino-Abellada, Victoria Elisa Aquino-Dee, and Kristina Bernadette Aquino-Yap.

Media organizations, both here and abroad, came out with their own reports citing the contributions of Cory to the world.
TIME. In the official website of TIME, Howard Chua-Eoan's article on the late President carried the headline "People Power's Philippine Saint: Corazon Aquino, 1933-2009," and its subhead stated: "At a critical time in her country's history, the shy widow took up her charismatic husband's legacy and led it through a valley of the shadow of death."
It will be recalled that the former head of state landed on the cover of TIME Magazine in 1986 as the Woman of the Year. According to TIME, Cory is "the first female to hold TIME's annual distinction on her own since the newly-crowned Queen Elizabeth in 1952."
ADVERTISEMENT - CONTINUE READING BELOW
Meanwhile, Seth Mydans wrote in the official website of the New York Times that "Mrs. Aquino brought hope to the Philippines as a presidential candidate, then led its difficult transition to democracy from 20 years of autocratic rule under her predecessor, Ferdinand E. Marcos."
ABS-CBN'S STATEMENT. Locally, Mr. Bong Osorio, corporate communications head of ABS-CBN, sent this statement:
"ABS-CBN joins the nation in mourning the death of a woman whose sacrifice and courage sparked people power movements all around the world.
"President Corazon Aquino ousted a dictator and became an icon of democracy. She championed press freedom, liberated ABS-CBN, and restored it to its rightful owners.
"A leader who touched our hearts-at once fragile and invincible-she was the embodiment of the people power she inspired. Leading by example, she is the spirit of the Filipino to do good and to be good.
"Thank you, President Cory, for giving us hope and showing us the way."
ADVERTISEMENT - CONTINUE READING BELOW
GMA-7'S STATEMENT. Here is the statement issued by GMA-7:
"GMA Network Inc. condoles with the Aquino family and the entire Filipino nation on the passing of former President Corazon Aquino today, August 1, 2009. To the Aquino family, our thoughts and prayers are with you during this difficult time. Mrs. Aquino will always be remembered as the woman who restored the institutions of democracy by leading a peaceful revolution that brought down a dictatorship.
"Mula sa aming lahat sa Kapuso Network, salamat, Cory."
According to GMANews.tv, Mrs. Aquino's body is currently at La Salle Greenhills, where the public may pay their last respects until Monday morning.
On Monday, August 3, Mrs. Aquino's remains will be brought to the Manila Cathedral where overnight vigils and requiem Masses are scheduled. A necrological Mass will be held Tuesday night.
After a 9 a.m. Mass this Wednesday, August 5, Mrs. Aquino's body will be brought to the Manila Memorial Park in Parañaque for interment.
ADVERTISEMENT - CONTINUE READING BELOW
Reports say that the late President is dressed in a yellow Paul Cabral suit embellished with diamond-like beads and in her hands is a rosary with pink beads and gold chain.
Senator Noynoy also announced that their family will have a private funeral for their mother instead of having a state funeral. Mrs. Aquino will be buried beside her husband, the late Senator Benigno Aquino, Jr., who was assassinated on August 21, 1983.
Through Proclamation 1850, Malacañang has declared a 10-day national period of mourning to honor the former President's death.