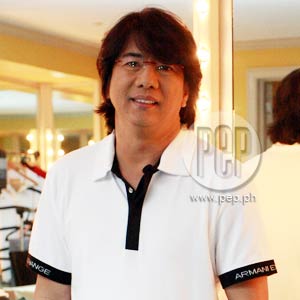 ---
PEP (Philippine Entertainment Portal) received a statement from ABS-CBN saying that Wowowee host Willie Revillame and his home network have agreed to extend his "indefinite leave" until September 20.
It was reported yesterday, August 27, that a source close to Willie verified to PEP through a text message that "ABS-CBN and MTRCB [Movie and Television Review Classification Board] are coming up with a statement saying that ABS will suspend Willie until the 29th of September." (Click here to read related article.)
The most recent e-mail sent to PEP by the network's Corporate Communications head Bong Osorio somehow confirmed this report, only nine days shorter than what was first reported. The agreement was made in connection with the complaints filed by the MTRCB against Willie and his noontime variety show Wowowee.
ABS-CBN's official statement reads:
"In the interest of self-regulation, ABS-CBN has availed of the conciliation process under Section 6, Rule 7, of the MTRCB Rules of Procedures, regarding the incidents involving Mr. Willie Revillame in the Program Wowowee. After having considered the facts, issues and terms of self-regulation to be imposed in the pertinent cases, the MTRCB has approved the same.
ADVERTISEMENT - CONTINUE READING BELOW
"WHEREOF, the ABS-CBN shall undertake to perform the following:

1. Extend Mr. Revillame's leave until 20 September 2009, and

2. Remove the present dance segment of Luningning and Saicy.
"FURTHER, ABS-CBN reiterates that it is fully aware of its legal and moral responsibilities as a broadcaster and shall undertake to continue to uphold the values and customs of the Filipino viewing public."
But, according to the PEP report, there is a possibility that Willie will not return at all to his show and to ABS-CBN . According to a source, Willie feels that he is being made the "scapegoat" and that he is hurt by this development.
There are also talks that Willie is now considering running in the 2010 elections. There is actually a report saying that the TV host is now talking to several politicians, all wanting Willie's support or trying to persuade him to join their ticket. But the Wowowee host has yet to confirm these reports.
ADVERTISEMENT - CONTINUE READING BELOW