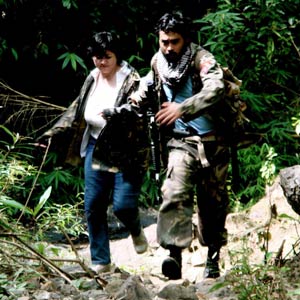 ---
In the seventh edition of the Bangkok International Film Festival, three Filipino films have been chosen for competition while another one has been chosen for exhibition. The festival will take place from September 24 to 30 in Thailand.
More than 80 feature films selected by the Thai Film Director's Association will be shown throughout the festival. The Golden Kinnaree Award ceremony will be held at Chatrium Suites Bangkok.
Adolfo Alix Jr.'s Aurora, Sherad Anthony Sanchez' Imburnal, and Raya Martin's Independencia will be competing in the Southeast Asian Competition.
Other films confirmed in the Southeast Asian competition are Pen-ek Ratanaruang's Nymph (Thailand), Nguyen Vinh Son's The Moon at the Bottom of the Well (Vietnam), Ho Tzu Nyen's Here (Singapore) and James Lee's Call If You Need Me (Malaysia).
Meanwhile, the Piolo Pascual-starrer Manila will also be screened in the Southeast Asian Panorama section. This film, which opened Cinemalaya Cinco last July, is directed by Direk Adolf and Direk Raya.
According to the official website of the Bangkok IFF, this year's film program "will reflect and display the growing strength of filmmakers in the ASEAN region, the role of film in rapidly changing societies, and the technological developments that have made this possible."
DOUBLE X FOR AURORA. Direk Adolf's still unreleased Aurora will have its international premiere in the 7th edition of the Bangkok IFF. The film starring Rosanna Roces and Sid Lucero competed in the NETPAC sidebar of the 2009 Cinemalaya Philippine Independent Film Festival.
Aurora, which is about a social worker who tries get out of a forest to find her way to freedom after escaping her abductors, is among the early films confirmed to screen in the festival.
Earlier this year, the film also received financial support for post-production from the Hubert Bals Fund of the International Film Festival Rotterdam. It was selected from over 100 applications from different countries.
ADVERTISEMENT - CONTINUE READING BELOW
The MTRCB slapped Aurora with two "X" ratings making it unfit for public exhibition in the country because of the controversial rape scene involving the lead actress Rosanna and Kristofer King. Direk Adolf said that he wants to show the film in its integral version. He will appeal the decision to Malacañang.