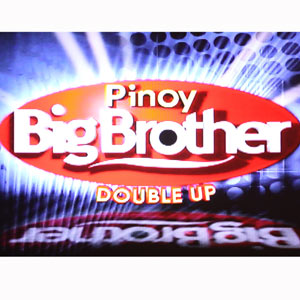 ---
Ten new housemates were introduced last night, October 10, on Pinoy Big Brother Double Up, adding more members to the current roster of ten housemates inside the two houses.
This time, the second batch of housemates was welcomed via a special episode titled "The Spooktacular Reveal," featuring a Halloween-inspired theme. The stage was made to look like a Horror House and there were backup dancers wearing spooky costumes.
The ten new housemates were each introduced through a revolving door that led center-stage where PBB hosts Mariel Rodriguez, Bianca Gonzales and Toni Gonzaga conducted short interviews. All housemates were garbed in "spooktacular" costumes befitting the Halloween theme. They were:
Johan, 22, the Cutie Server ng QC
Cathy, 22, the Charming Babe ng Bohol
Steve "Tibo," 33, the Dad of Steel ng Cagayan De Oro
Hermes, 23, the Reluctant Amboy ng Pampanga
Patria, 23, the Bibang Probinsyana ng Siquijor
Jimson, 25, the Houseband ng Spain
Kathleen, 24, La Señora ng España (who is married to Jimson)
Rob, 24, the Ladies' Man ng Austria
Patrick, 32, the Charming Banker ng Baguio, and
Rica, 26, the Math Goddess ng Bacolod
Earlier in the show, Big Brother revealed the existence of two houses for this season, a fact that was initially hidden from the housemates during the first episode that aired on October 4. Unlike previous seasons, this installment of Pinoy Big Brother has two groups divided into separate houses, with both groups competing for weekly tasks and weekly rewards.
Former PBB housemates joined in the opening number, namely John Prats of the Celebrity Edition, Season 2 housemates Beatriz Saw and Mickey Perz, Season 1 Grand Winner Nene Tamayo, and Teen Edition Plus housemate Robi Domingo, all wearing Halloween costumes and dancing to Michael Jackson's "Thriller."
WEEKLY TASKS. For this week's task, both houses were asked to participate separately in the Hot Quiz, a task that tested their knowledge of their current housemates. House A garnered 22 points and House B, 18 points. As punishment, the losing house was stripped of its weekly budget.
ADVERTISEMENT - CONTINUE READING BELOW
Also, prior to Big Brother's announcement of the existence of two houses, one housemate from each house was summoned into the confession room to do a special task. Melay from House B and Tom from House A were instructed to switch places and to transfer to the other house, without notifying any of their housemates about the shift. As such, they had to introduce themselves as new members.
Later during the show, another challenge was introduced, this time affecting four of the ten new members.
In the confession room where the new housemates were welcomed, Big Brother ordered Kathleen and Patrick to pose as a married couple, and instructed Kathleen's real husband Jimson to go along with the charade. Meanwhile, the half-Pinoy, half-Austrian Rob and transgender Rica were made to introduce themselves as lovers.
If they succeed in their tasks, their respective houses will earn their weekly budget.
Last weeekend, 14 housemates were introduced, including two sets of twins who were part of the Double Up surprise of Big Brother. Flight attendant JP voluntarily left the house since his leave of absence was disapproved by his employer. His twin brother JM was allowed to stay in the house along with another set of twins, Kenny and Toffi. Unfortunately, the three of them failed the task assigned by Big Brother so they were evicted from the house last Friday, October 9.
Catch Pinoy Big Brother Double Up weeknights on ABS-CBN, right after Dahil May Isang Ikaw.